Quick Chickpea Bean Stew
Serves 4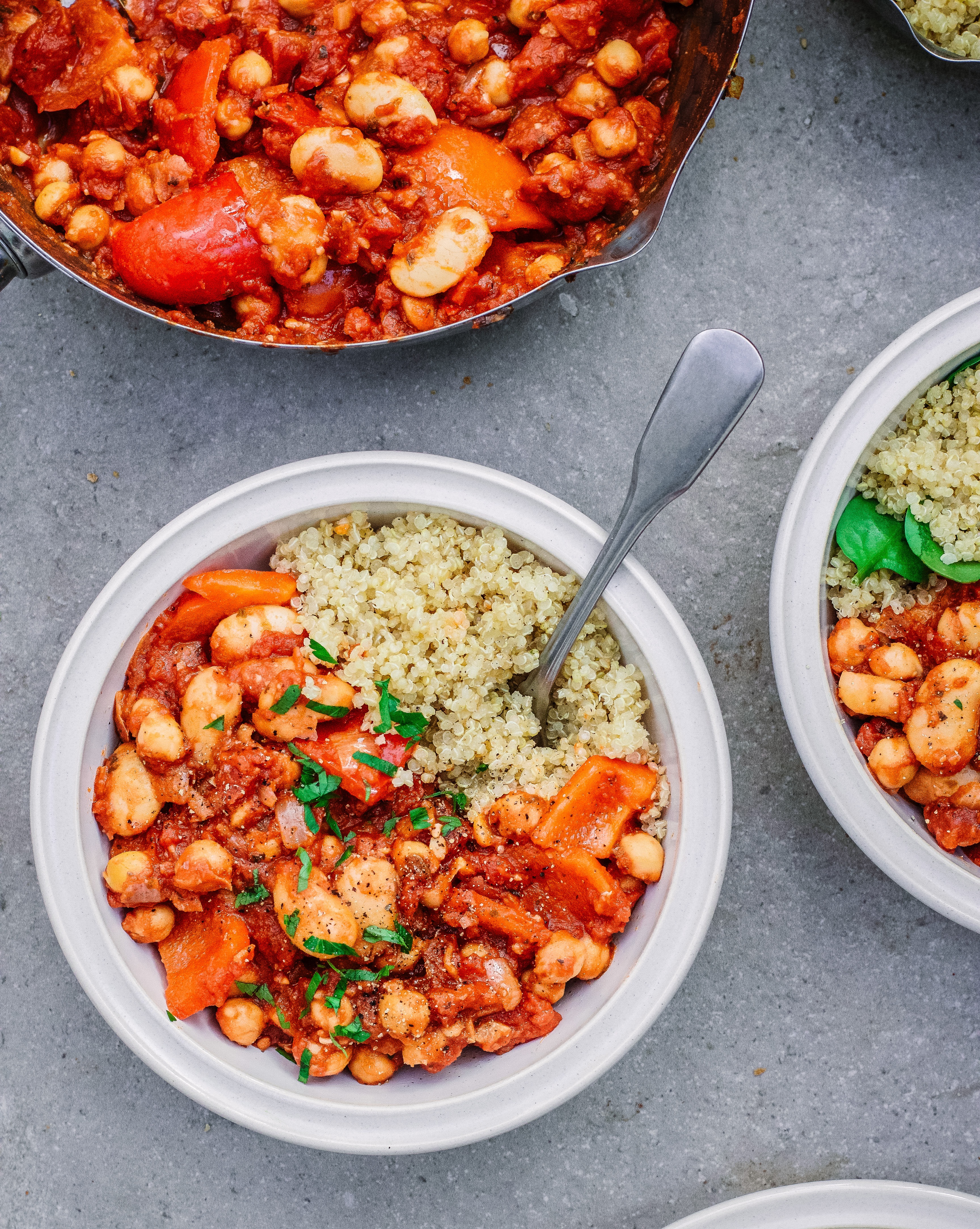 Ingredients
2 Tablespoons of Olive Oil
1 White Onion, Diced
3 Cloves of Garlic, Minced
2 Red Peppers
2 Teaspoons of Smoked Paprika
1 Teaspoon of Dried Oregano
1x 400g Tin of Chickpeas
1 x 400g Tin of Butter Beans
2 x 400g Tin of Chopped Tomatoes
You guys requested more one pot veggie dinners and this one is such a winner. It's really easy to throw together, the smoked paprika gives it an amazing slow cooked vibe but it's quick enough to whip up on a week night. The best part? You can have this on the table in just over half an hour.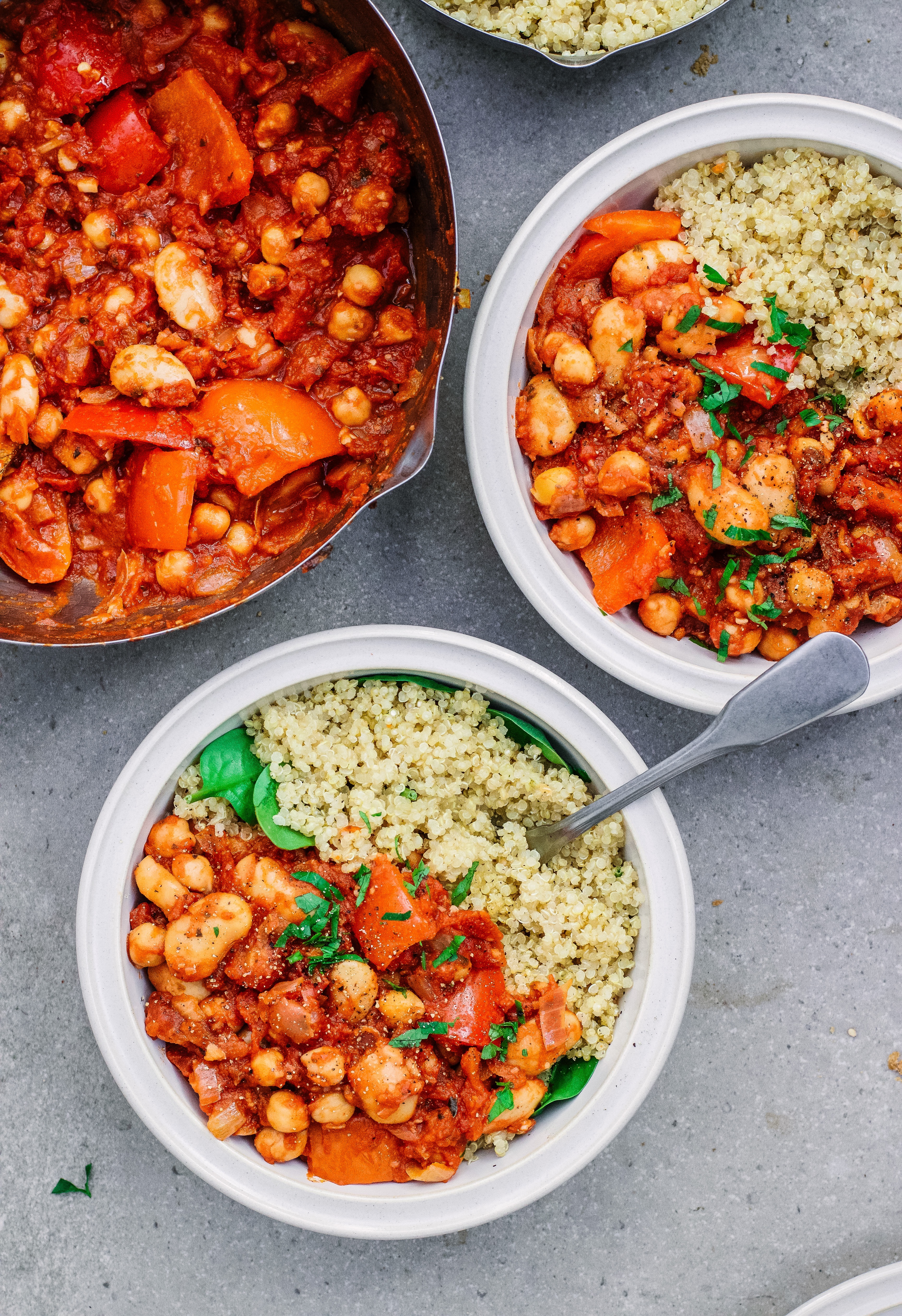 Add the olive oil to a large pot with the onion and garlic. Let it cook for about 5 minutes until soft.
Chop the peppers into small pieces. Add them the pot with the paprika and oregano and toss well. Cook for another few minutes until the peppers have started to soften. If you want to make some quinoa to go with it, pop this on now too.
Add the chickpeas, butter beans and tinned tomatoes to the pot and toss well. Season with sea salt and pepper and bring it up to a simmer. Let it simmer for about 25 minutes until the peppers are tender, then serve.
SaveSave
SaveSaveSaveSave