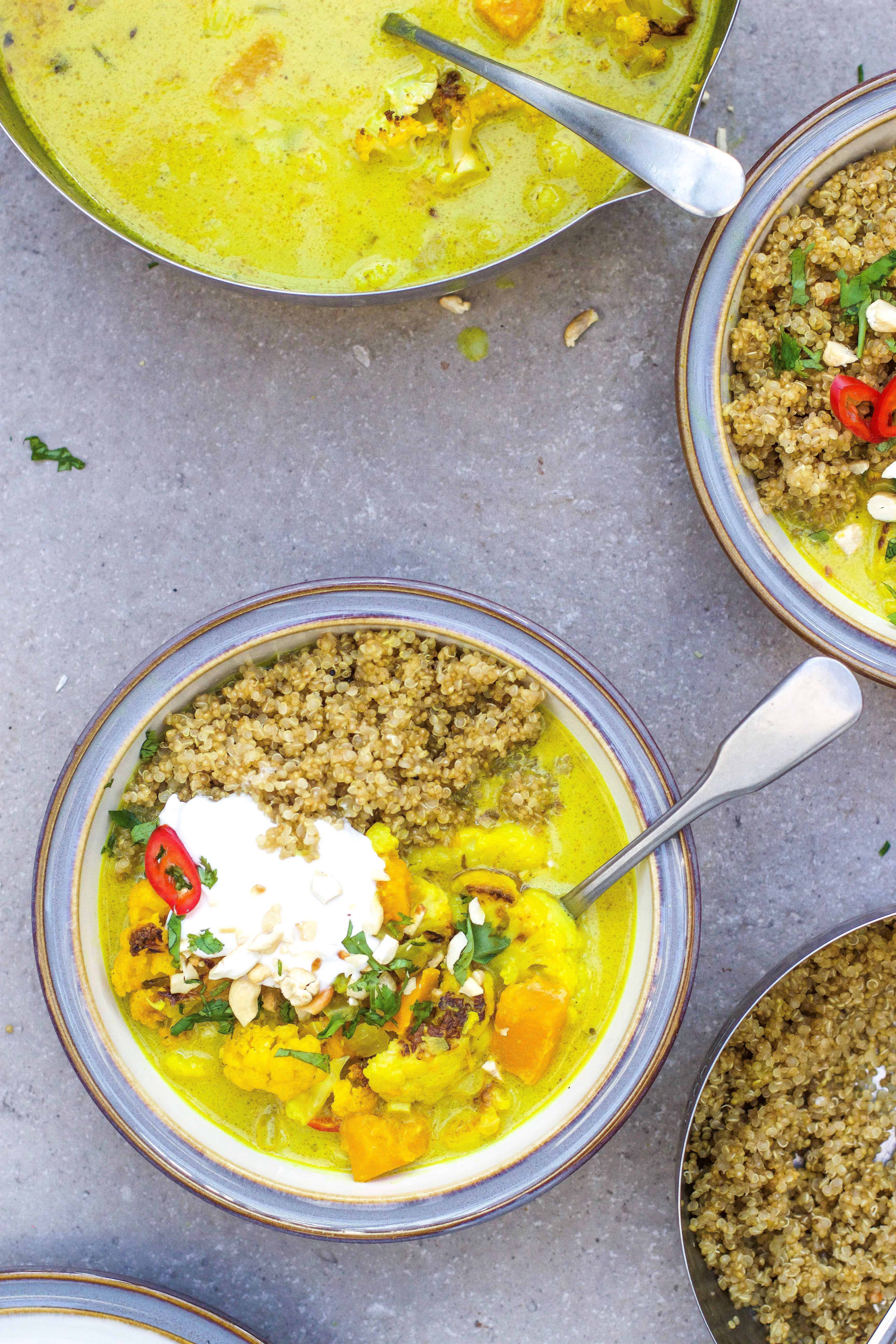 Ingredients
1 Medium Cauliflower (approx 800g)
300g of Butternut Squash
2 Tablespoons of Olive Oil
2 Tablespoons of Coconut Oil
1 & 1/2 Teaspoons of Garam Masala
1 Teaspoon of Turmeric
1 White Onion, Diced
2 Cloves of Garlic, Minced
Thumb size Piece of Fresh Ginger
1/2 Red Chili
3 Tablespoons of Cashew Butter
3 Cups of Vegetable Stock (750ml)
1 Tin of Coconut Milk
To Serve: Roasted Cashews, Coconut Yoghurt, Quinoa
This is the most gorgeously creamy cashew curry and it's got the happiest colour. It's mild rather than super hot and it's got so much flavour from the turmeric, fresh ginger and roasted veg. I have mine with fluffy quinoa,   roasted cashews and some cool coconut yoghurt.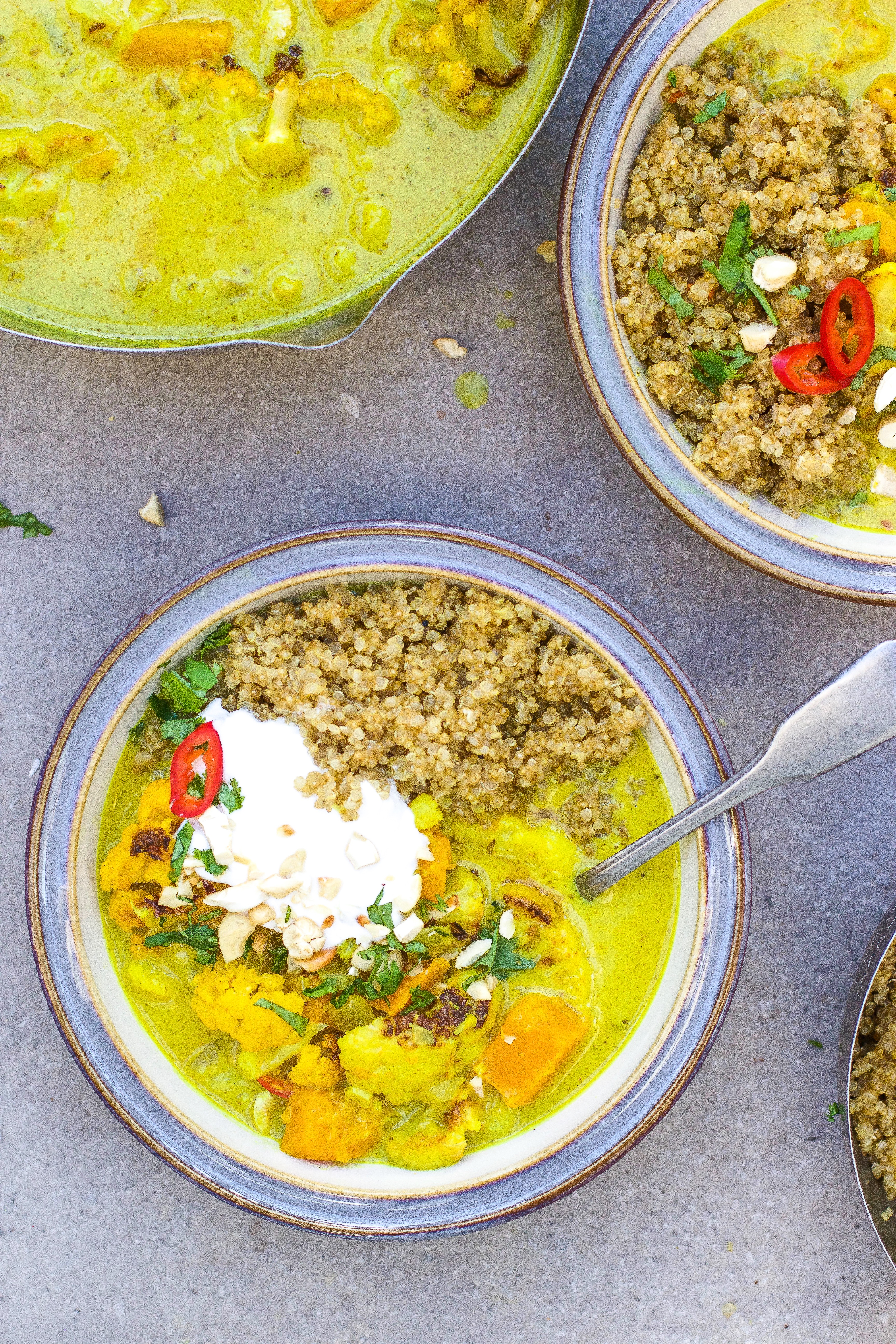 Preheat the oven to 200'C. Chop the cauliflower into florets and the squash into cubes. Lay them out on a roasting tray and drizzle over the olive oil and a good pinch of sea salt. Roast for about 30 minutes until tender.
When the veg is almost ready, add the coconut oil to a large pot on medium heat. Add in the spices and let them sizzle, then add in the onion and garlic. Let it cook for a few minutes until soft.
Peel and grate the ginger and finely chop the chili, then add them to the pot. Let it all cook for another 2 minutes, then stir in the cashew butter and stir until you have a smooth, mushy mixture.
Add in the roast vegetables, stock and coconut milk and bring it up to a simmer. Let it simmer gently for about 10 minutes, then serve.
SaveSave