Pomegranate Muffins
Makes 12-15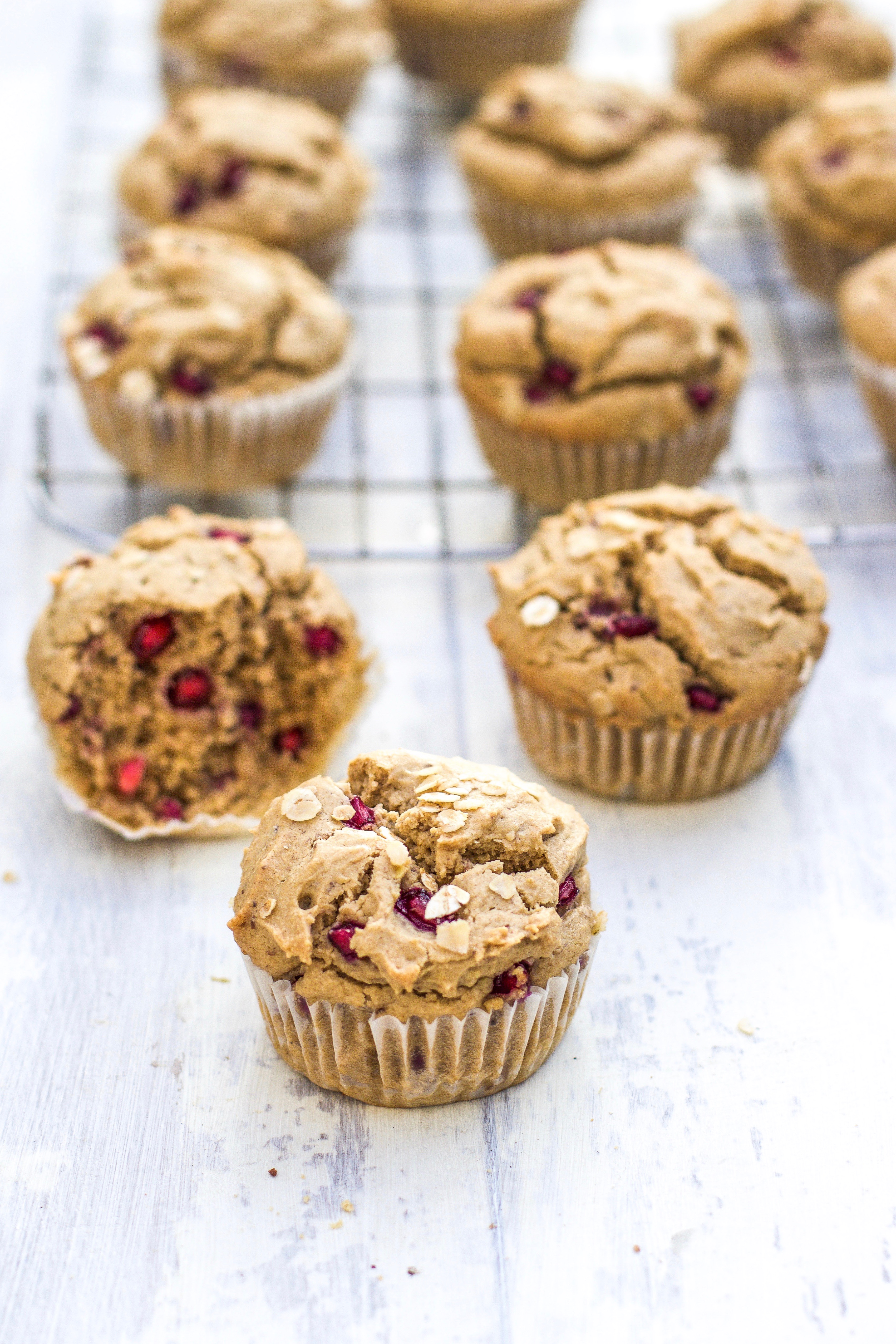 Ingredients
2 Tablespoons of Ground Flaxseed + 6 Tablespoons of Water
1/2 Cup of Melted Coconut Oil (125ml)
1 Teaspoon of Vanilla Extract
1/2 Cup of Maple Syrup (125ml)
100ml of Nut Milk
2 & 1/2 Cups of Gluten Free Oat Flour (300g)
1 Teaspoon of Baking Powder
100g of Pomegranate Seeds
These pomegranate muffins are so gorgeous- the pomegranate adds a lovely pop of colour and freshness. The muffin is light on the inside and crisp on the outside, it's almost a muffin scone hybrid. If you love blueberry muffins you have to try these!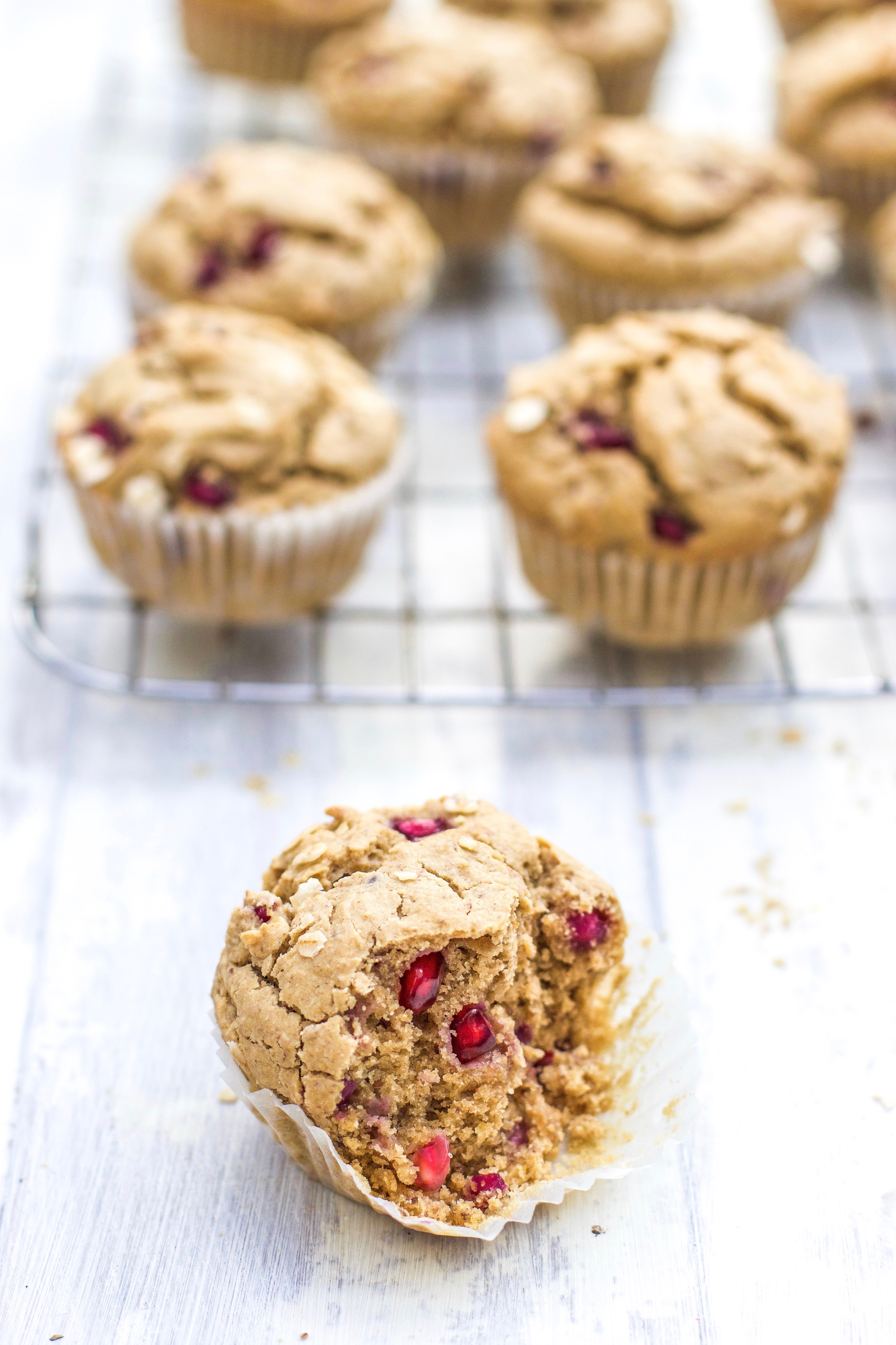 Mix together the ground flax and water and set it aside. Stir it every few minutes until it's the consistency of a raw egg. Preheat the oven to 180'C.
In a medium bowl, mix together the flax mixture, melted coconut oil, maple syrup, vanilla and nut milk.
In a large bowl, combine the oat flour and baking powder and mix well.
Gradually pour the wet mixture into the dry, while mixing.
When it's all combined, stir in the pomegranates.
Fill your muffin cases and bake for 20-25 minutes until golden and a cake tester comes out clean.
SaveSave
SaveSave