Sticky Banana Pudding For Two
Serves 2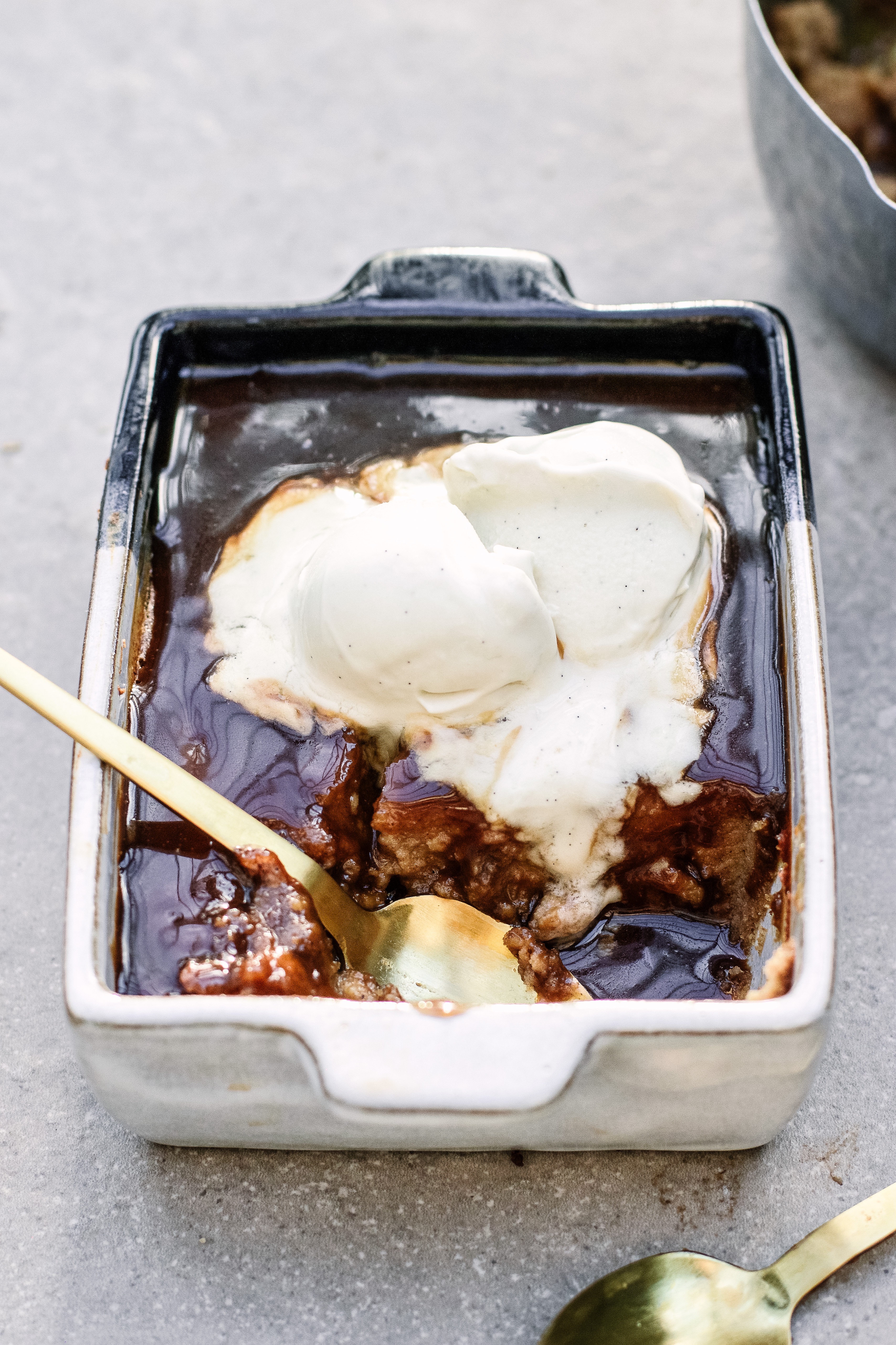 Ingredients
For the Banana Pudding:
1 Cup of Ground Almonds (120g)
1/4 Cup of Coconut Sugar (30g)
1/2 Teaspoon of Cinnamon
Pinch of Sea Salt
2 Bananas
2 Tablespoons of Melted Coconut Oil
75ml of Nut Milk
1/2 Teaspoon of Vanilla Essence
For the Toffee Sauce:
50g of Coconut Cream (1/4 Cup)
30g of Coconut Sugar (1/4 Cup)
1 Tablespoon of Water
This sticky banana pudding is for when you just need something warm and sticky, quickly. The banana pudding is soft and crumbly and perfect for soaking up the sweet, sticky sauce and it couldn't be easier to make. You can be snuggled up with it in under half an hour. As soon as it's ready, pour on the sauce and dig those spoons right in.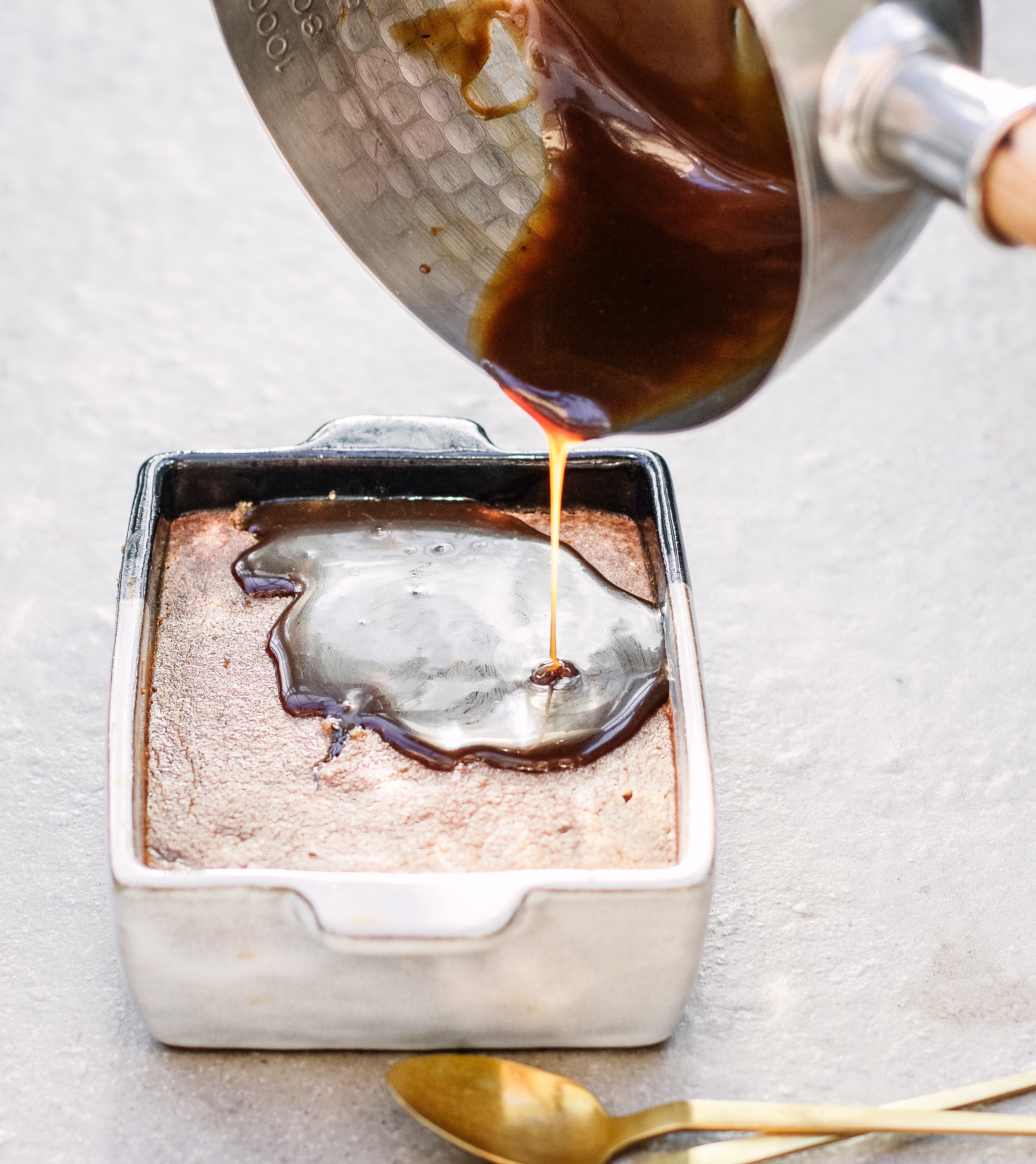 Preheat the oven to 180'C.
In a large bowl, combine the ground almonds, coconut sugar, cinnamon and salt and mix well.
Add the banana, melted coconut oil, nut milk and vanilla to your blender and blend until smooth.
Mix the wet ingredients into the dry.
Spread the mixture out into a small casserole dish. Pop it in the oven for about 25-30 minutes until the top is golden and starting to crisp.
While it's baking, make the sauce. Add the coconut cream, coconut sugar and water to a small saucepan on medium-low heat. Whisk it well until smooth and then let it simmer gently for about 10 minutes.
Take the pudding out, pour the sauce over it (I add a scoop or two of nobó too) and dig in.
SaveSave
SaveSave
SaveSave
SaveSaveSaveSave