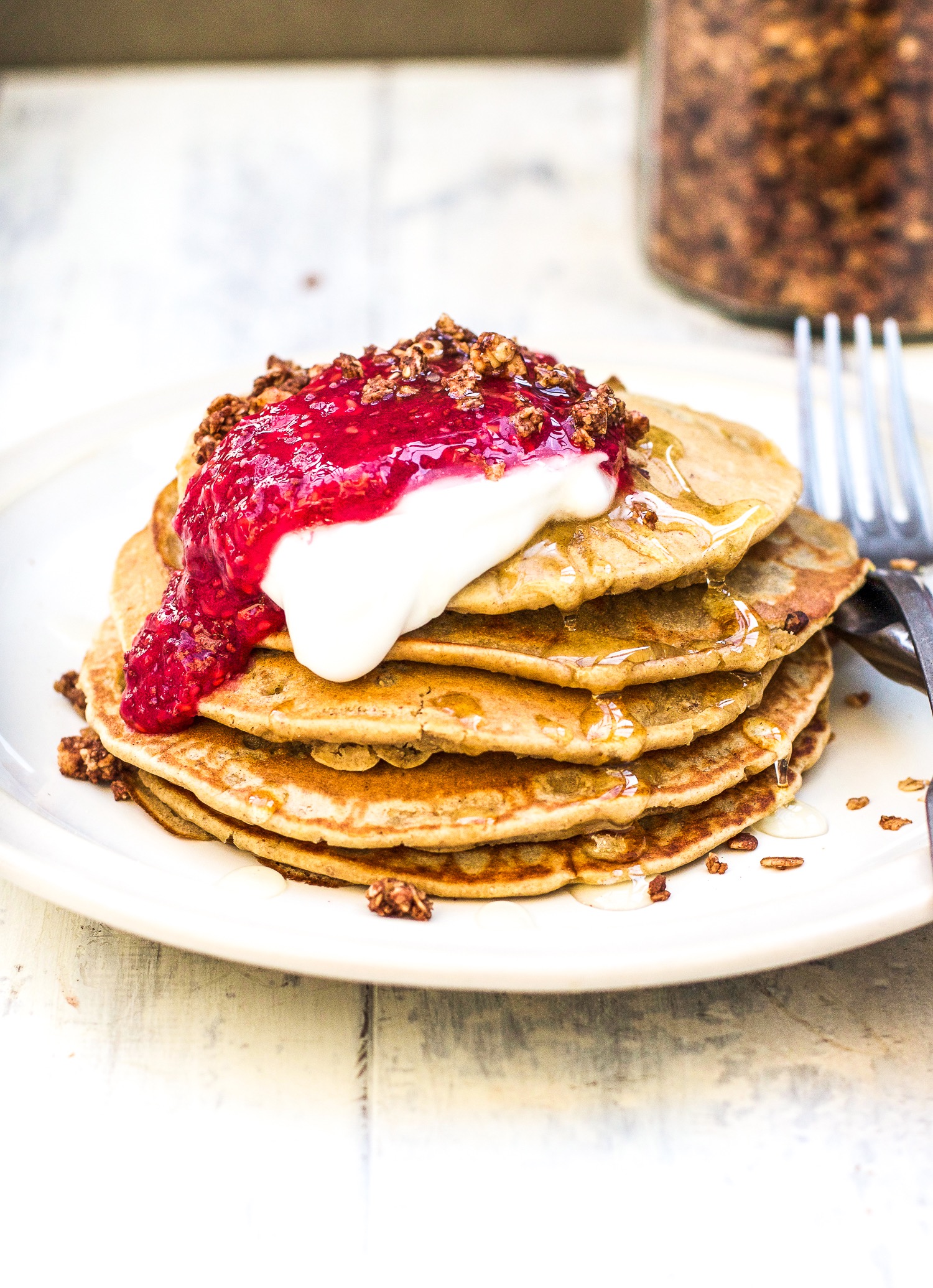 Ingredients
120g of Gluten Free Oats
275ml of Nut Milk
1 Tablespoon of Nut Butter
1 Tablespoon of Ground Flaxseed
1 Tablespoon of Maple Syrup or Honey
1 Teaspoon of Baking Powder
Coconut Oil for Frying
Obviously I had to share my latest favourite pancake recipe with Pancake Tuesday being tomorrow! I'm loving oat flour at the moment and these pancakes are just so perfect and easy. I have mine with coconut yoghurt, chia jam and maple syrup- nothing beats it!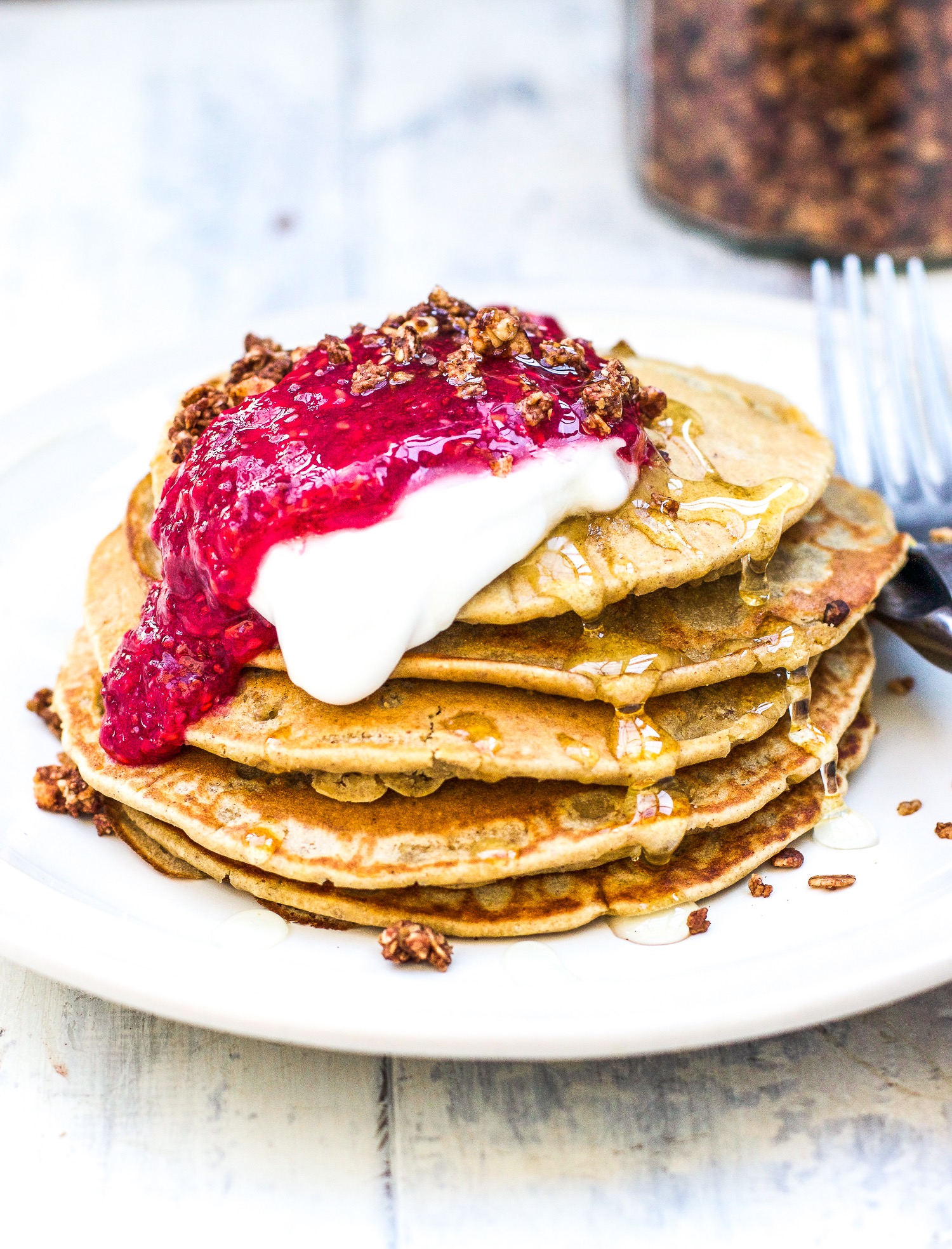 Add all of the ingredients to your blender. Blend on high until smooth.
Place a non stick pan on medium-high heat. Add in about half a teaspoon of coconut oil. When it's melted, pour about a sixth of the mixture into the pan. Cook for about 30 seconds on the first side until lots of bubbles have formed in the centre, then flip and cook for another 30 seconds.
Repeat with all of the mixture, adding a little more coconut oil to the pan as needed. Stack them on top of each other as they're done to keep them warm. If the mixture thickens too much as it rests, add a dash more nut milk as needed.
Serve with your favourite toppings.
SaveSave