Pasta w/ Walnuts, Peas & Garlic
Serves 2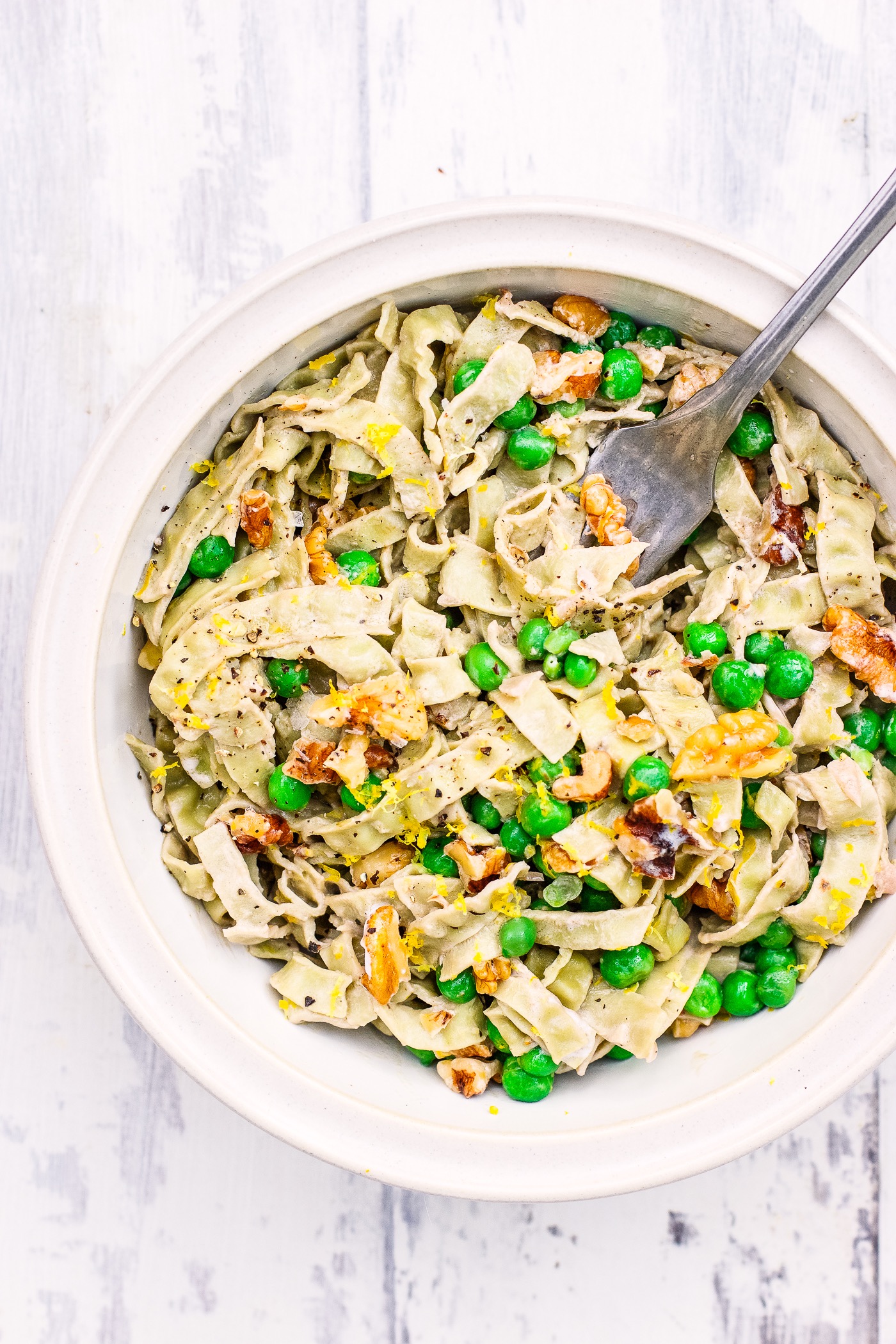 Ingredients
180g of Pasta
2 Tablespoons of Olive Oil
3 Cloves of Garlic, Minced
30g of Walnuts, Roughly Chopped
50g of Peas (Fresh or Frozen)
Zest of 1 Lemon
2 Heaped Tablespoons of Coconut Yoghurt
Sea Salt & Pepper
This pasta with walnuts, peas & garlic is so simple and delicious. The walnuts have the best crunch and amazing flavour as they fry with in the garlic olive oil and I love the creaminess with the peas and lemon zest. I go heavy on the salt and pepper and it's just heaven when you want simple and comforting.
Boil a large pot of water. When it's boiling, add your pasta and cook according to the instructions until al dente.
Add the olive oil to a medium pan on medium heat and add in the garlic and walnuts. Let them cook for about 3 minutes, then add in the peas. Season well with salt and pepper and toss.
Drain the pasta.
After about a minute, the peas should be warm, then zest the lemon into the pan and toss.
Add the pasta to the pan, along with the coconut yoghurt. Toss everything until mixed through and season again with salt and pepper to taste.
SaveSave