Cashew Butter Cup Cookies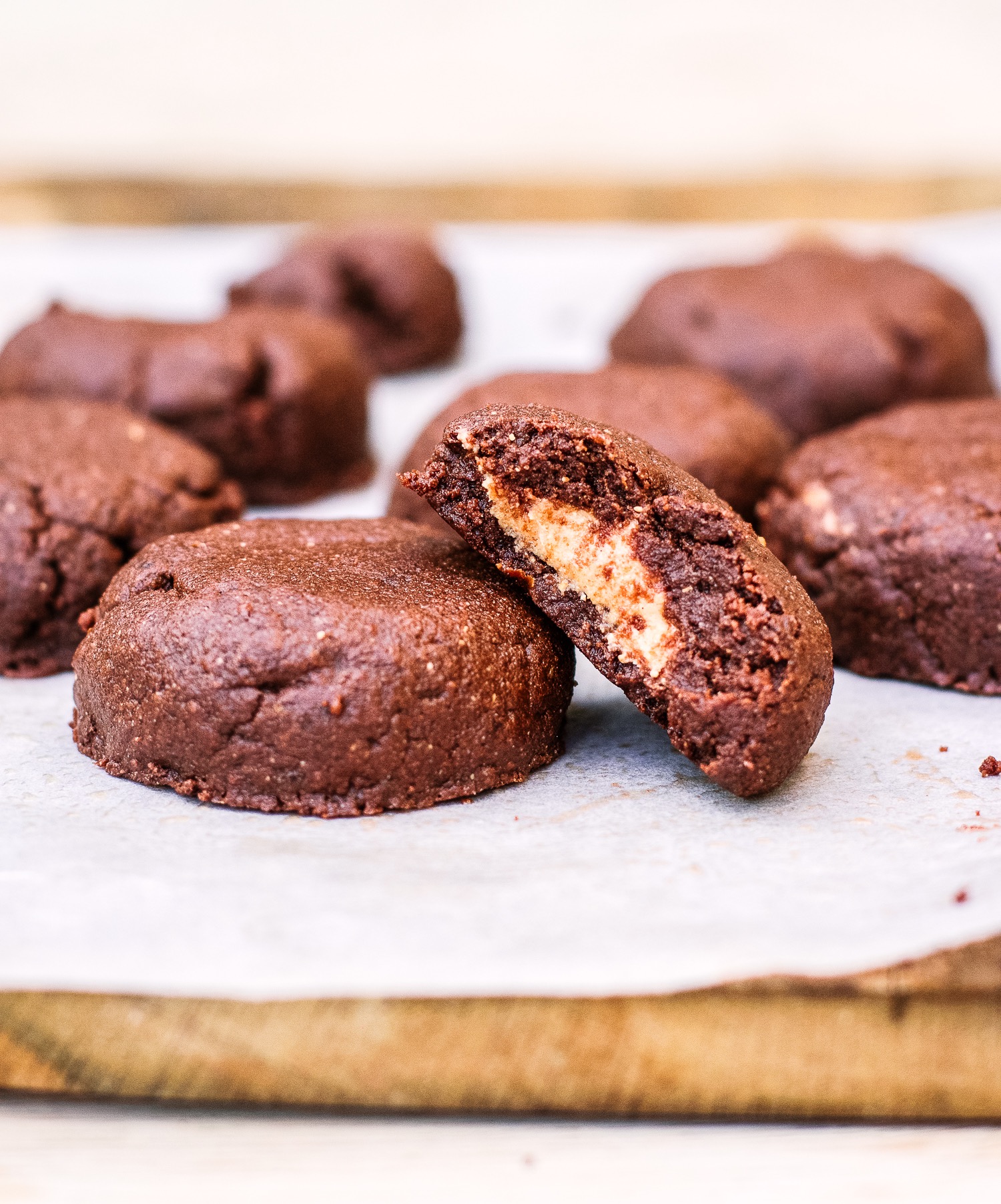 Ingredients
For the Filling
70g of Cashew Butter*
15ml/1 Tablespoon of Maple Syrup
Pinch of Sea Salt
For the Cookies:
10g of Ground Flaxseed + 35ml of Water
80g of Room Temperature Coconut Oil
150g of Coconut Sugar
70g of Cashew Butter*
35g of Cacao Powder
75g of Buckwheat Flour
Pinch of Sea Salt
* you can use peanut butter if you like- I'm allergic so I don't use it!
This kind of cookie has been going around pinterest for ages and I finally cracked and had to try my own version. I understand all the hype now- I think these genuinely might be my favourite thing I've ever baked. They taste even better than they look, you have to make them! The cookie itself is like an amazing brownie (if you're really lazy just forget the filling!) and then the soft cashew butter filling just makes them insane. Go make them, now!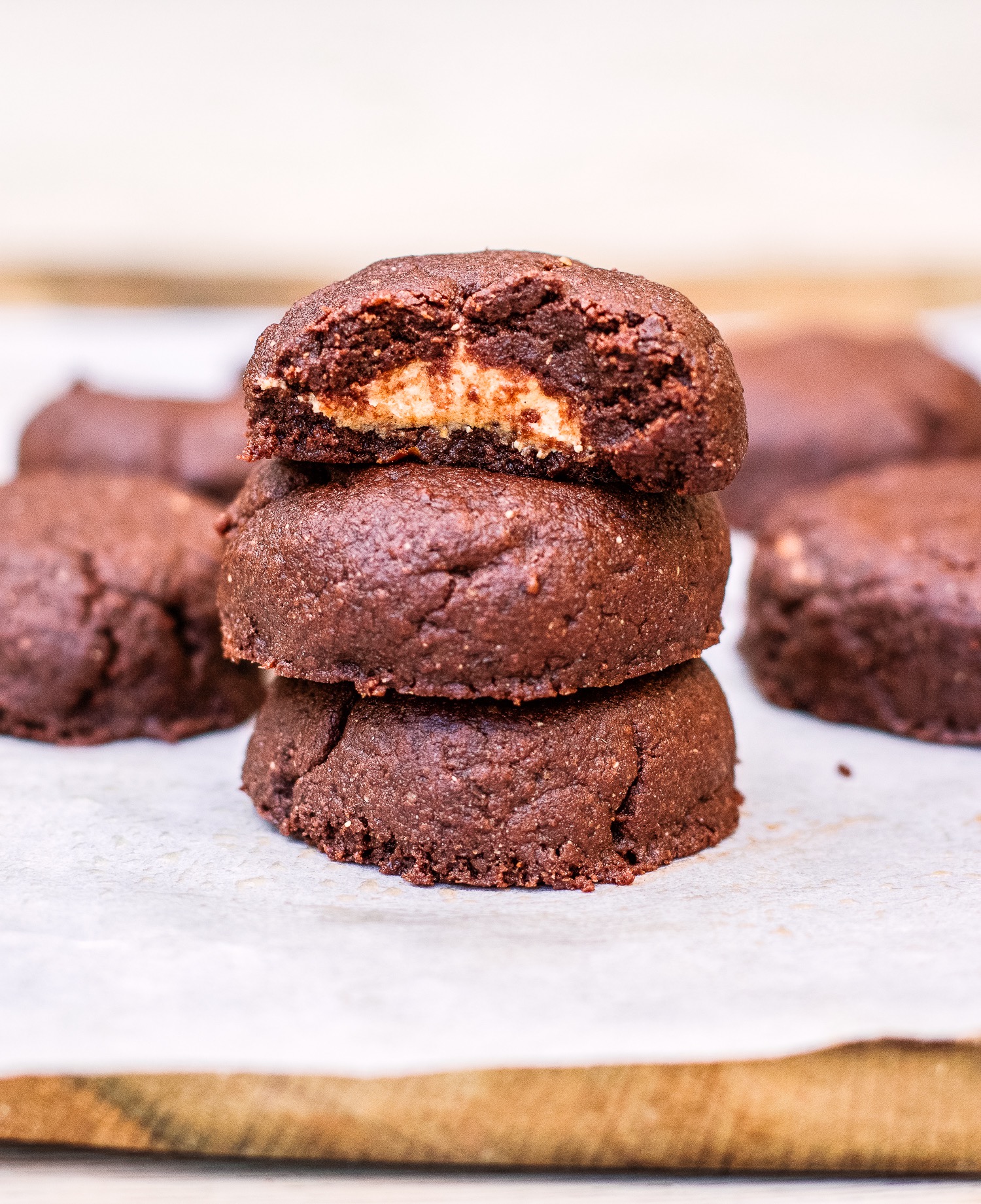 In a medium bowl, make the filling by mixing together the cashew butter, maple syrup and sea salt until smooth. Use damp hands to roll the mixture into 10 small balls. It's a little sticky so keep your hands damp and don't worry about them being perfect. Lay them out on a tray lined with baking paper and pop them in the freezer.
Preheat the oven to 180'C. Combine the ground flax and water in a small bowl and whisk it well, then set it aside for a few minutes to thicken.
Add the coconut oil, coconut sugar and cashew butter to your food processor and blend on high until evenly mixed together.
Whisk the flax mixture well and then pour it in. Blend until combined.
Add in the cacao powder, buckwheat flour and a pinch of sea salt and blend well.
Line a baking sheet with baking paper and then take the cashew filling balls out of the freezer.
Take about a tenth of the cookie mixture and squeeze it into a ball. Then flatten it into a rough disk shape and press your thumb into the centre to make a well. Pop a cashew ball into the centre, then fold the edges over it and roll it into a tight ball. Place it on the baking sheet and press it down gently. Repeat with all the cookies.
Cook for about 9 minutes at 180'C then remove from the oven. Leave them to cool on the baking sheet for about 5 minutes before moving them on to a wire rack. Serve warm or cold!