Chewy Chocolate Chip Cookies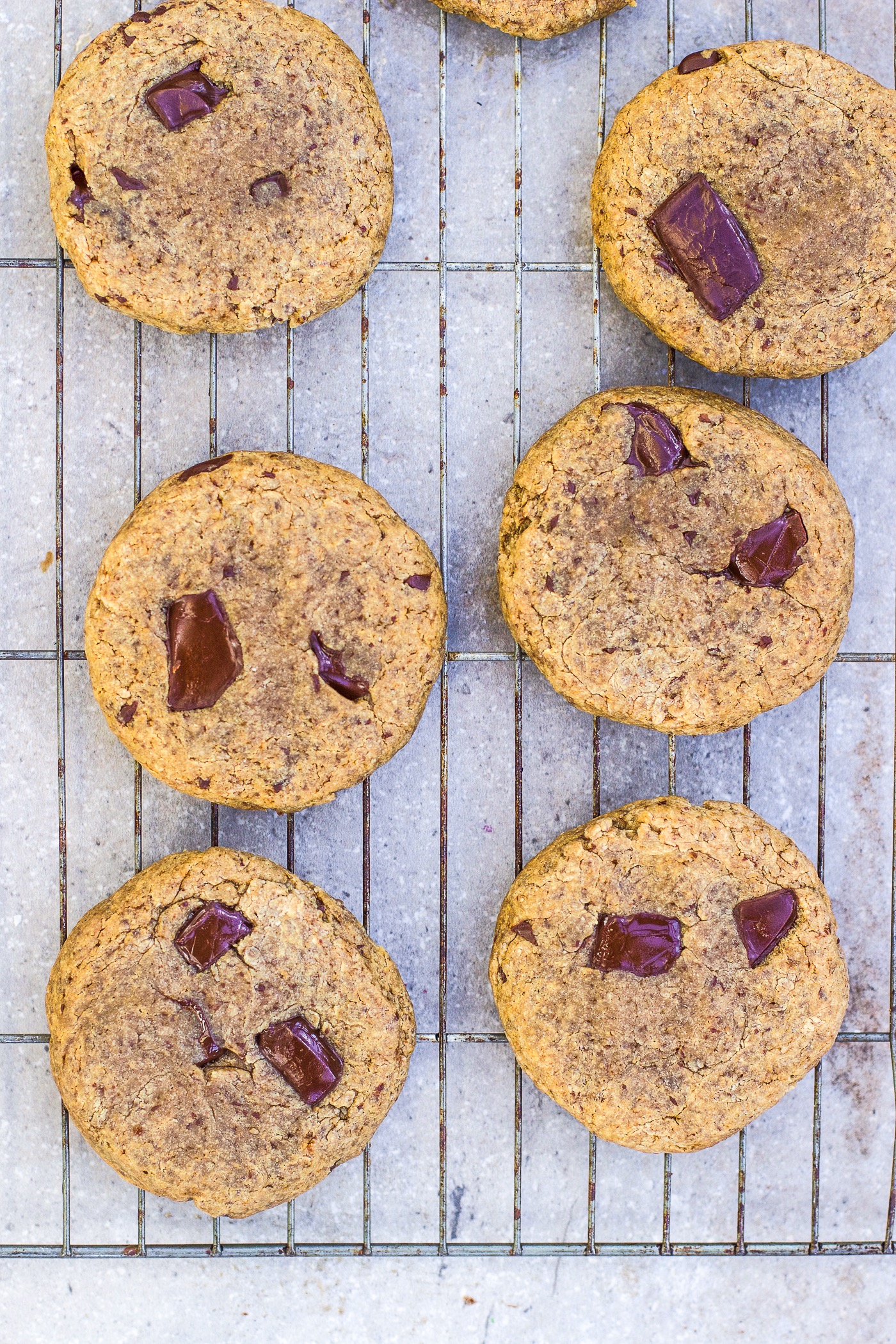 Ingredients
2 Tablespoon of Ground Flaxseed (14g) + 6 Tablespoons of Water (90ml)
1/3 Cup of Room Temperature Coconut Oil (65g)
3/4 Cup of Coconut Sugar (110g)
1/4 Cup of Cashew Butter (70g)
1 Cup of Buckwheat Flour (120g)
Pinch of Sea Salt
50g of Dark Chocolate
I've had such a craving the last week for a really good, american style, chewy chocolate chip cookie. I couldn't get them out of my head so I happily had a day testing loads of different variations until I got them right. These are so delicious and the perfect amount of chewy. They're the best warm when the chocolate is still runny!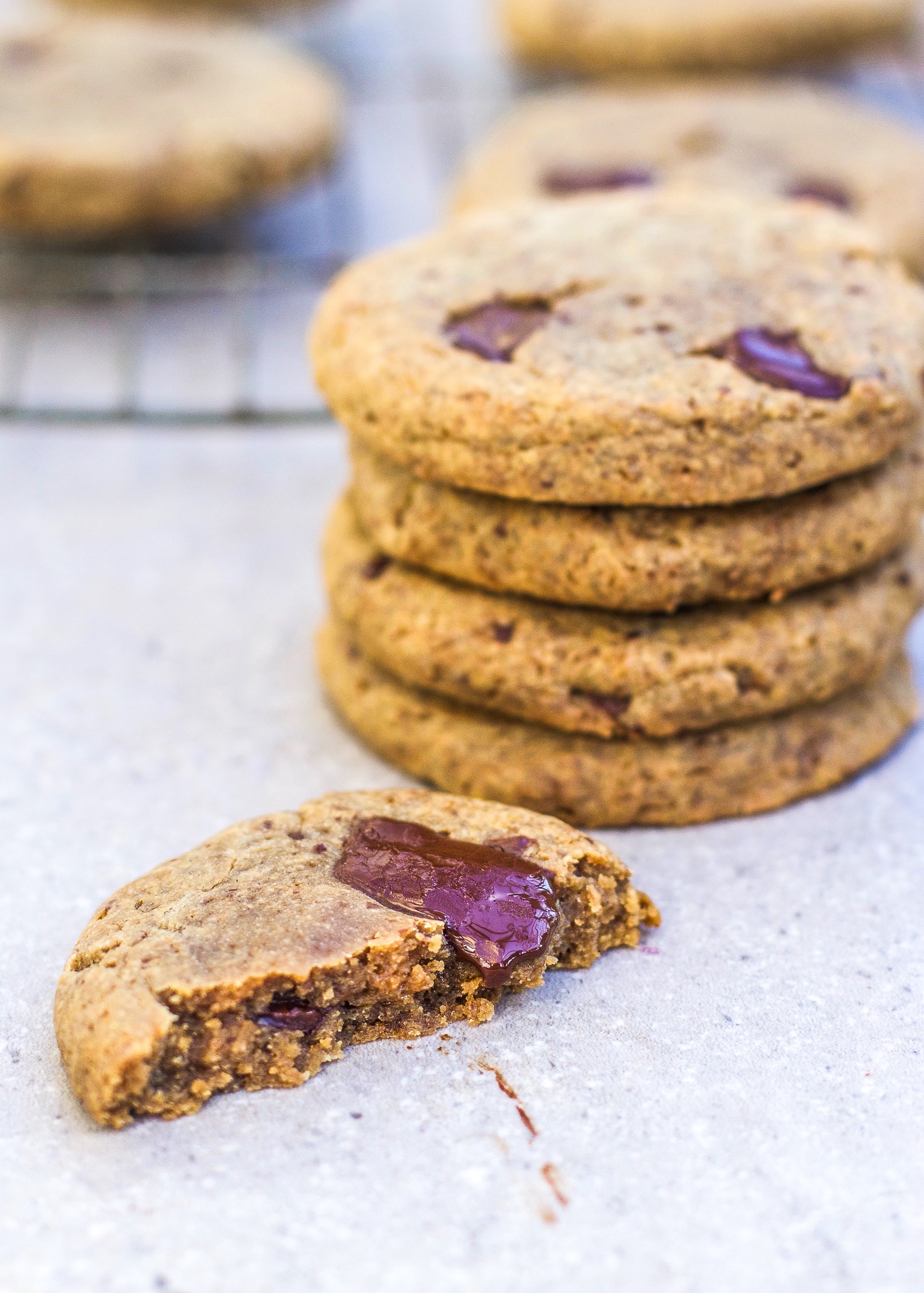 Preheat the oven to 180'C. Combine the ground flax and water in a small bowl and whisk it well, then set it aside for a few minutes to thicken.
Add the coconut oil, coconut sugar and cashew butter to your food processor and blend on high until evenly mixed together.
Whisk the flax mixture well and then pour it in. Blend until combined.
Add in the buckwheat flour and a pinch of sea salt and blend well.
Chop your chocolate into chunks and then stir them into the mixture by hand.
Shape and flatten the mixture into patty shapes and then lay them out on a baking tray lined with baking paper.
Bake for about 8-9 minutes, they should be slightly gooey inside but starting to crisp at the edges. Leave them to cool for about 5 minutes on the tray before moving them to a cooling rack.
SaveSave
SaveSave