Black Bean Tofu Burgers
Makes 4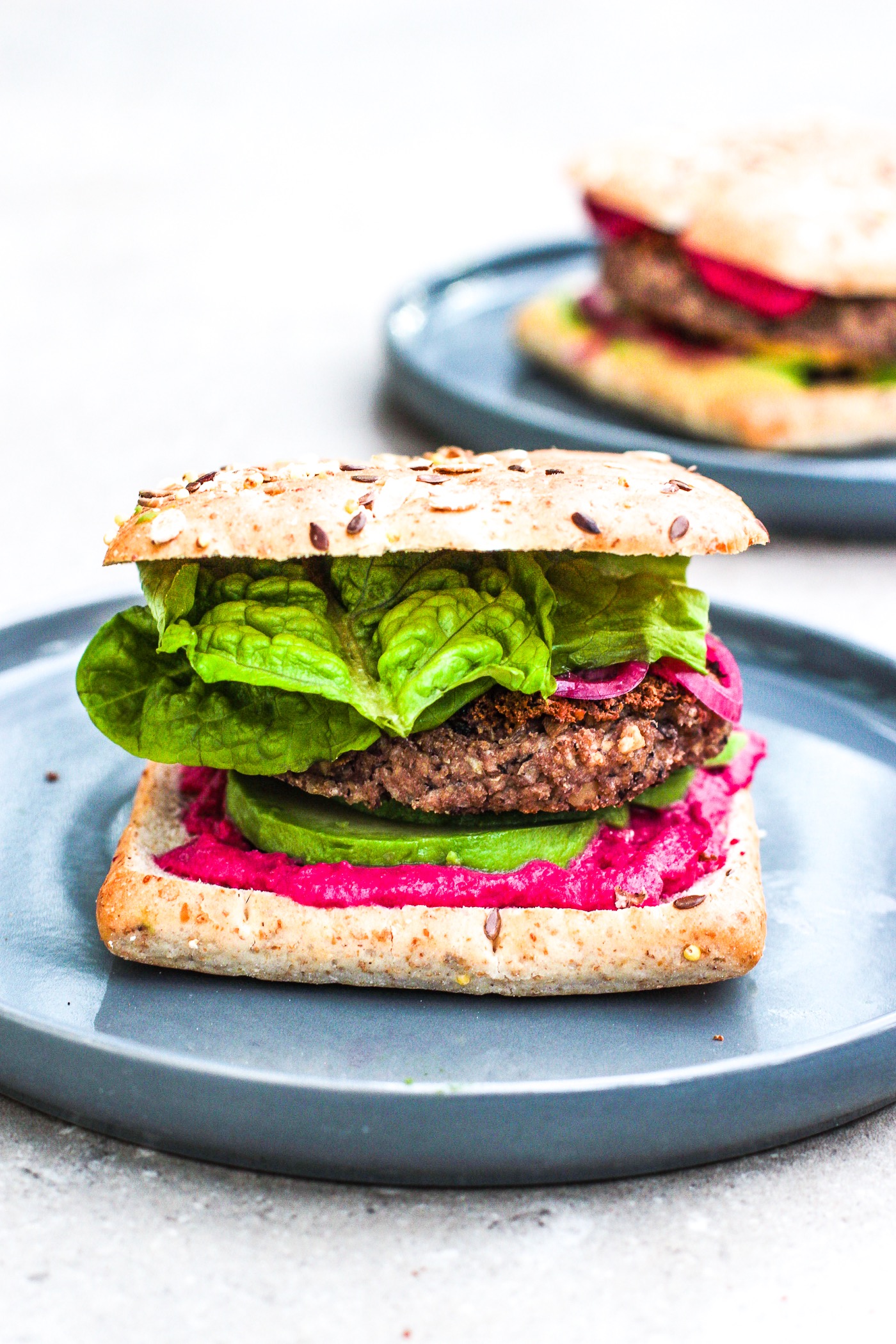 Ingredients
50g of Cashews (1/3 Cup)
1 White Onion
2 Cloves of Garlic, Minced
100g of Tinned Black Beans (1/2 Cup)
300g of Firm Tofu
1 Tablespoon of Tahini
Sea Salt & Pepper
Olive Oil for Frying
A good burger is something I regularly crave and since I've stopped eating meat I've been playing around with loads of different veggie options. I love this one because it's protein packed and really quick. Use whatever toppings you like- I love avocado, hummus, pickles and some really crunchy lettuce.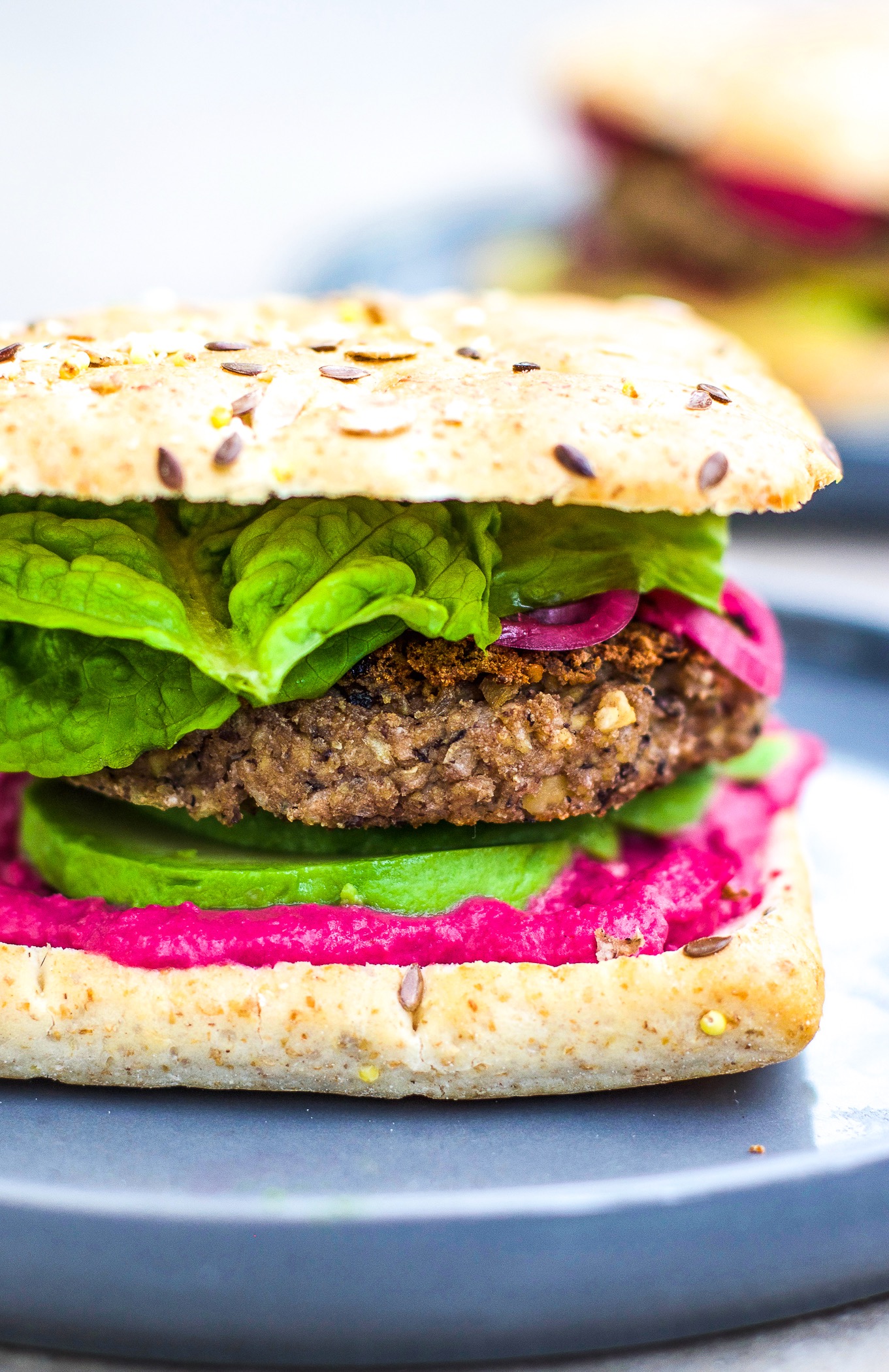 Preheat the oven to 200'C.
Roughly chop the onion and add it to your food processor with the cashews and minced garlic. Blend until diced well.
Drain the beans and add them the food processor. Squeeze the excess liquid from the tofu with your hands (in batches) and add it to the food processor with a good pinch of salt and pepper. Drizzle over the tahini. Pulse it until just combined- you want texture not a paste so don't overblend.
Use damp hands to shape the mixture into 4 large patties. Add a glug of olive oil to a pan on medium high heat. When it's hot, add the burgers. Cook for about 3 minutes each side until crisp. Then place them on a roasting tray and cook at 200'C for about 10 minutes.
PS in the picture I'm using  the beet hummus from my book!
SaveSave
SaveSaveSaveSave