Sweetcorn Fritters
Makes 6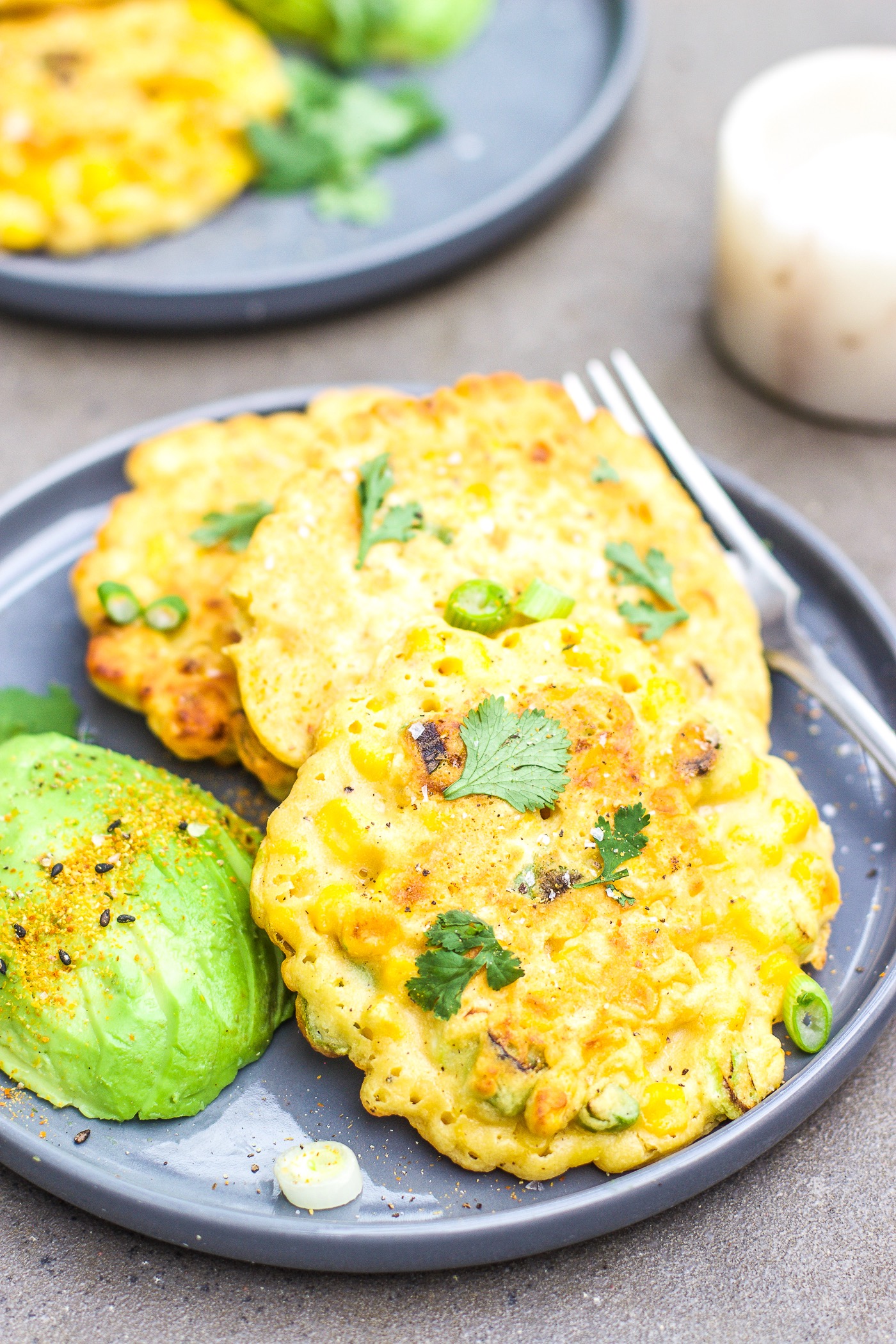 Ingredients
1 & 1/2 Cups of Tinned Sweetcorn (240g)
3 Spring Onions
Sea Salt & Pepper
1 Cup of Chickpea/Gram Flour (150g)
3/4 Cups of Water (185ml)
Olive/Coconut Oil for Frying
These sweetcorn fritters are amazing for breakfast lunch or dinner and they're so easy. When you have an empty fridge they're so handy, I have them hot with avocado and some chilli flakes. They're delicious cold the next day too with some crunchy salads and hummus.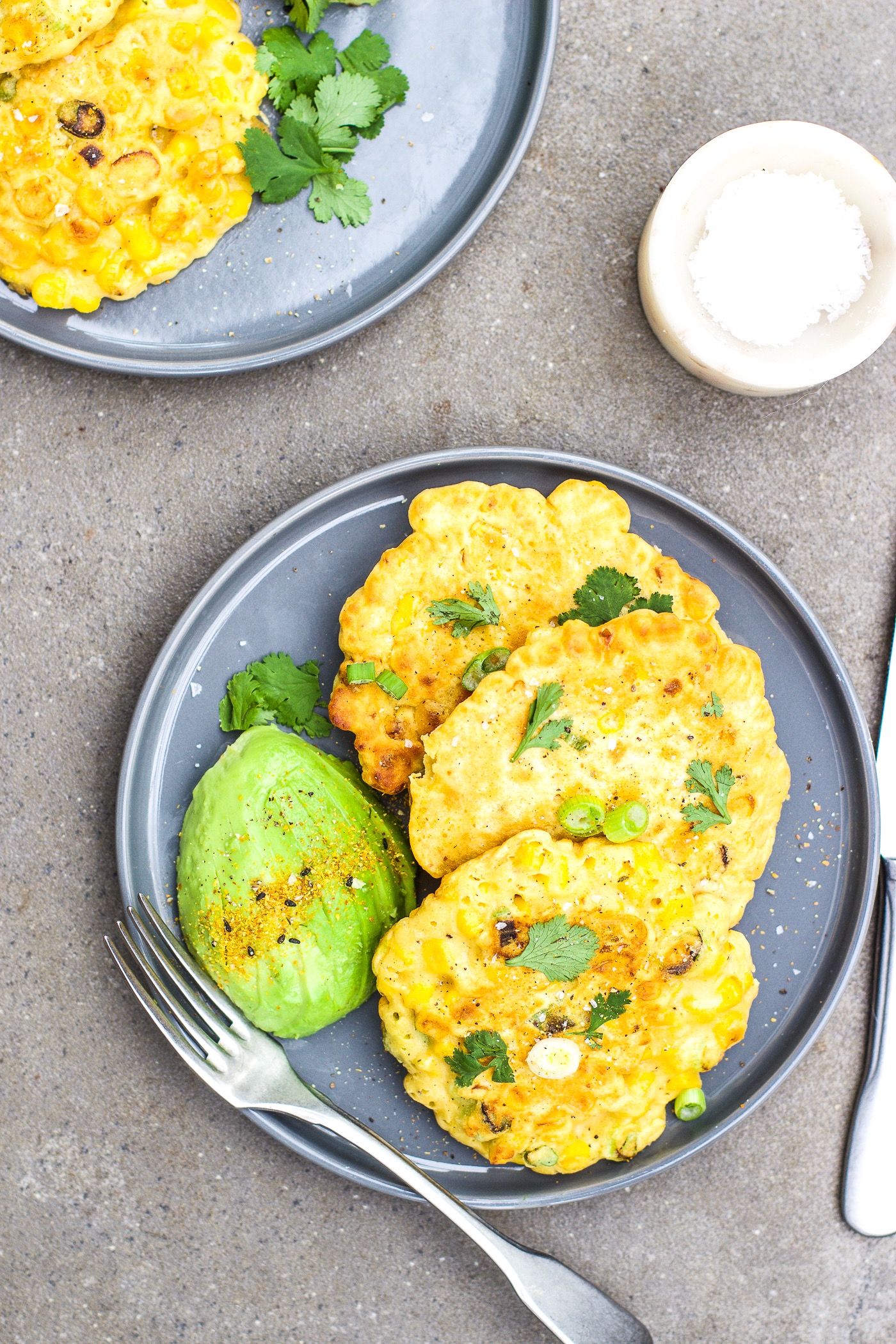 Add the drained sweetcorn to a large bowl. Chop the spring onion and add it to the bowl with a good pinch of sea salt and pepper.
Add the water to your blender followed by the gram flour and blend until smooth and thick.
Pour the mixture into the bowl and stir well.
Heat about a tablespoon of coconut/olive oil in a pan on high heat. When it's hot, ladle in the mixture. I usually do two batches of 3 fritters so that they're not too crowded and it's easy to flip them. Cook for about 2-3 minutes on each side until crisp.
Serve with some creamy avocado.
SaveSaveSaveSave
SaveSave
SaveSave
SaveSave