Roasted Carrots w/ Almond Butter, Lime & Chilli
Serves 4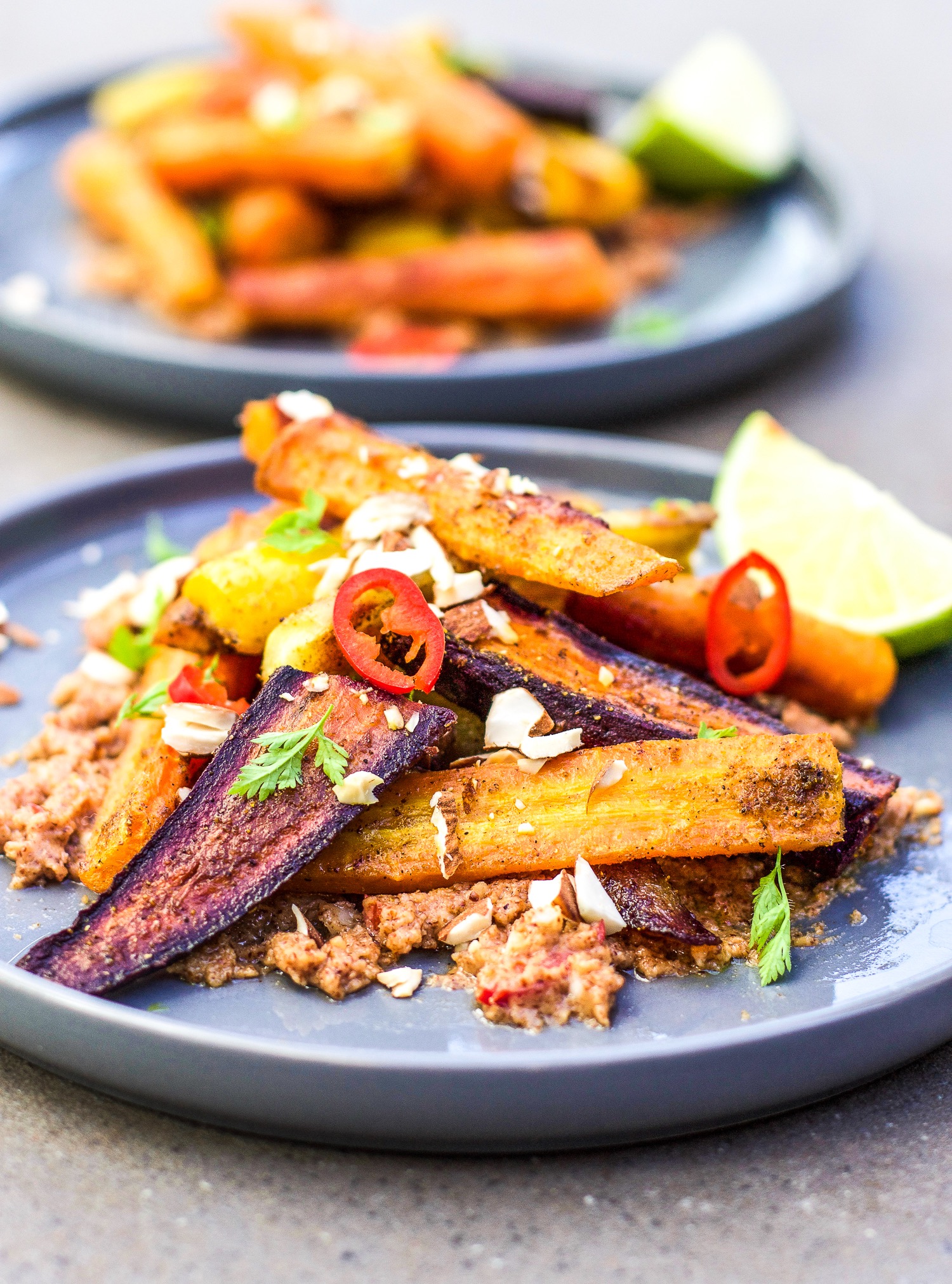 Ingredients
For the Carrots:
1kg of Carrots
1 Teaspoon of Garam Masala
2 Tablespoons of Olive Oil
Sea Salt
Handful of Almonds
For the Sauce
3 Tablespoons of Runny Almond Butter
Juice of 1 & 1/2 Limes
2 Cloves of Garlic, Minced
1/2 Red Chili
Sea Salt
These are insanely delicious. They're inspired by a dish I had when I was in New York a few months ago and I've been meaning to experiment with similar flavours for ages. I really can't describe how perfect this  combination is, it's so zingy and moreish you'll be licking the plate. Serve them on individual plates or one for sharing. 
Preheat the oven to 200'C. Peel the carrots and chop them into halves or quarters depending on their size. Lay them out on a roasting tray and cover evenly in the olive oil and garam masala. Toss well, sprinkle with sea salt and pop them in the oven for 30-40 minutes until tender.
When the carrots are ready, set them aside to cool for a few minutes and pop the almonds in the oven while you make the sauce. Whisk together all of the ingredients and a good pinch of sea salt until smooth. Take the almonds out when they're golden,  about 4-5 minutes.
Spread the sauce out on your serving plate and pile the carrots on top. Roughly chop the almonds and sprinkle them on top before serving.
SaveSave
SaveSaveSaveSave
SaveSave
SaveSave