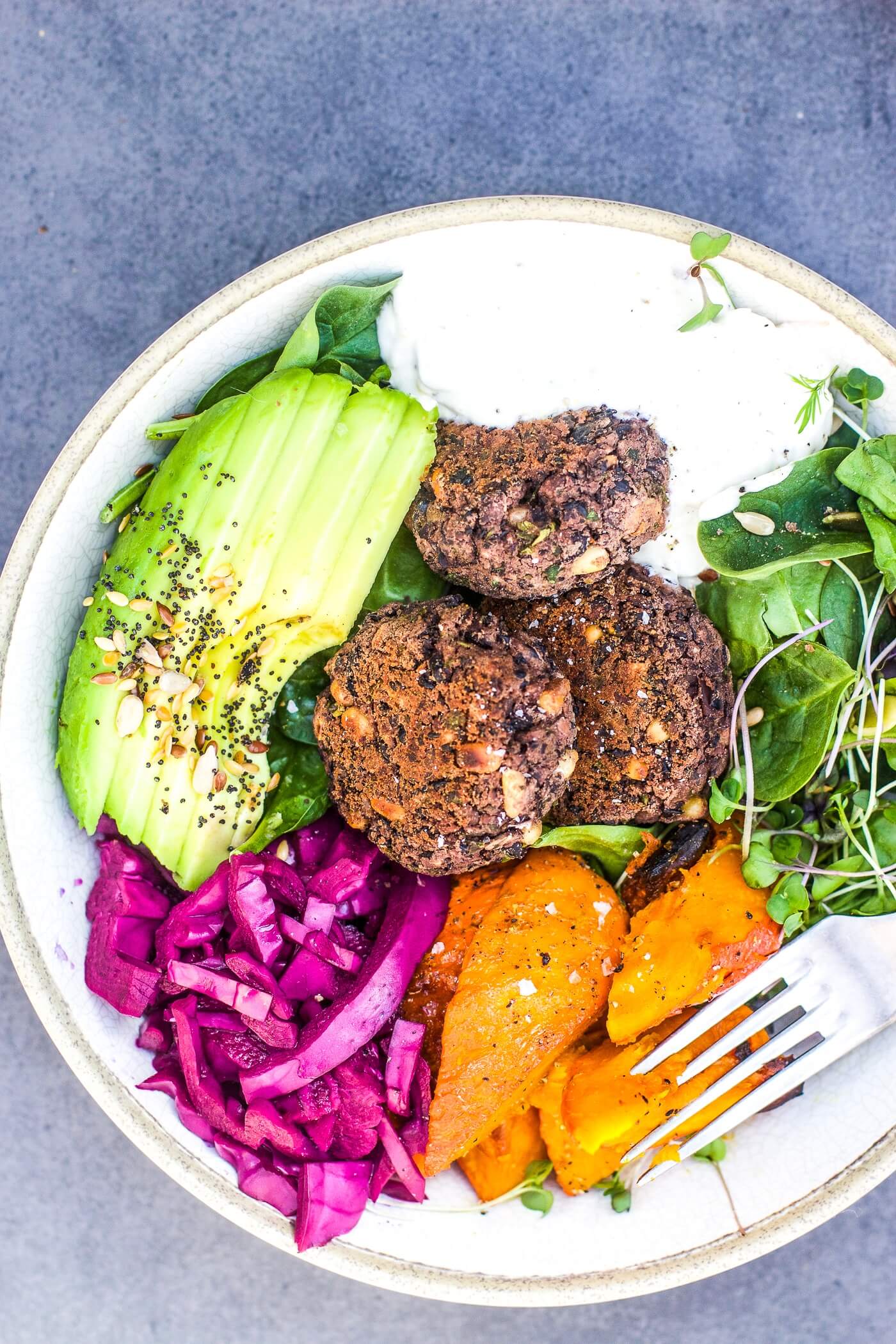 Ingredients
For the Kofta:
35g of Pine Nuts (35g)
1 Tin of Black Beans (240g Drained Weight)
2 Cloves of Garlic, Minced
1 Small Handful of Mint, Finely Chopped
1 Small Handful of Coriander, Finely Chopped
30g of Tahini
1 Teaspoon of Cumin
Pinch of Cinnamon
Sea Salt & Pepper
For the Lemon Yoghurt:
150g of Coconut Yoghurt
1 Cloves of Garlic, Minced
Juice & Zest of 1 Lemon
1 Tablespoon of Olive Oil
Sea Salt & Pepper
Kofta with loads of lemon yoghurt and gorgeous veg is the epitome of summer to me. I'm so excited for you guys to try these! They're a must try for any falafel lovers, they're definitely going to be on repeat this summer in my kitchen. They're the dream with a big dollop of the lemon yoghurt and something crunchy.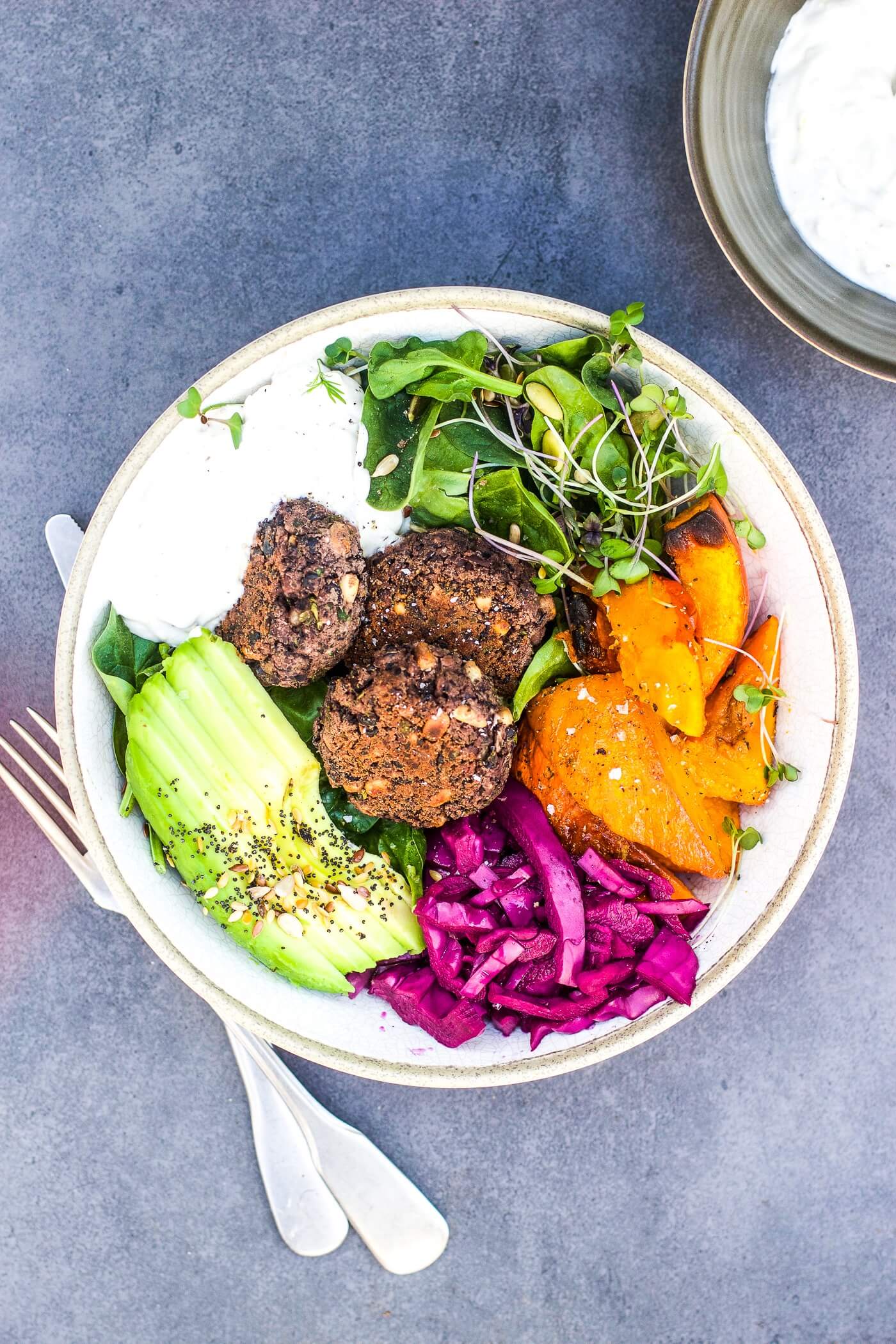 Preheat the oven to 200'C.
Toast the pine nuts in a pan on medium heat until golden, then set them aside to cool.
Drain and rinse the black beans and add them to the food processor with the garlic, herbs, spices, tahini and a good pinch of sea salt and pepper. Pulse just until it starts to come together, don't overblend it (there should be some whole beans rather than mush).
Use a spoon to mix in the toasted pine nuts. Then shape the mixture into cakes.
Drizzle some olive oil into a roasting tray and swirl it around. Place the kofta in the oil, then carefully flip them over so that both sides are oily.
Pop them in the oven for 20-25 minutes until starting to crisp.
While they're cooking, mix together the ingredients for the lemon yoghurt.
Serve the kofta with a generous dollop of yoghurt.
SaveSave
SaveSave
SaveSave
SaveSave
SaveSave