Next Level Hummus
Makes 1 Large Bowl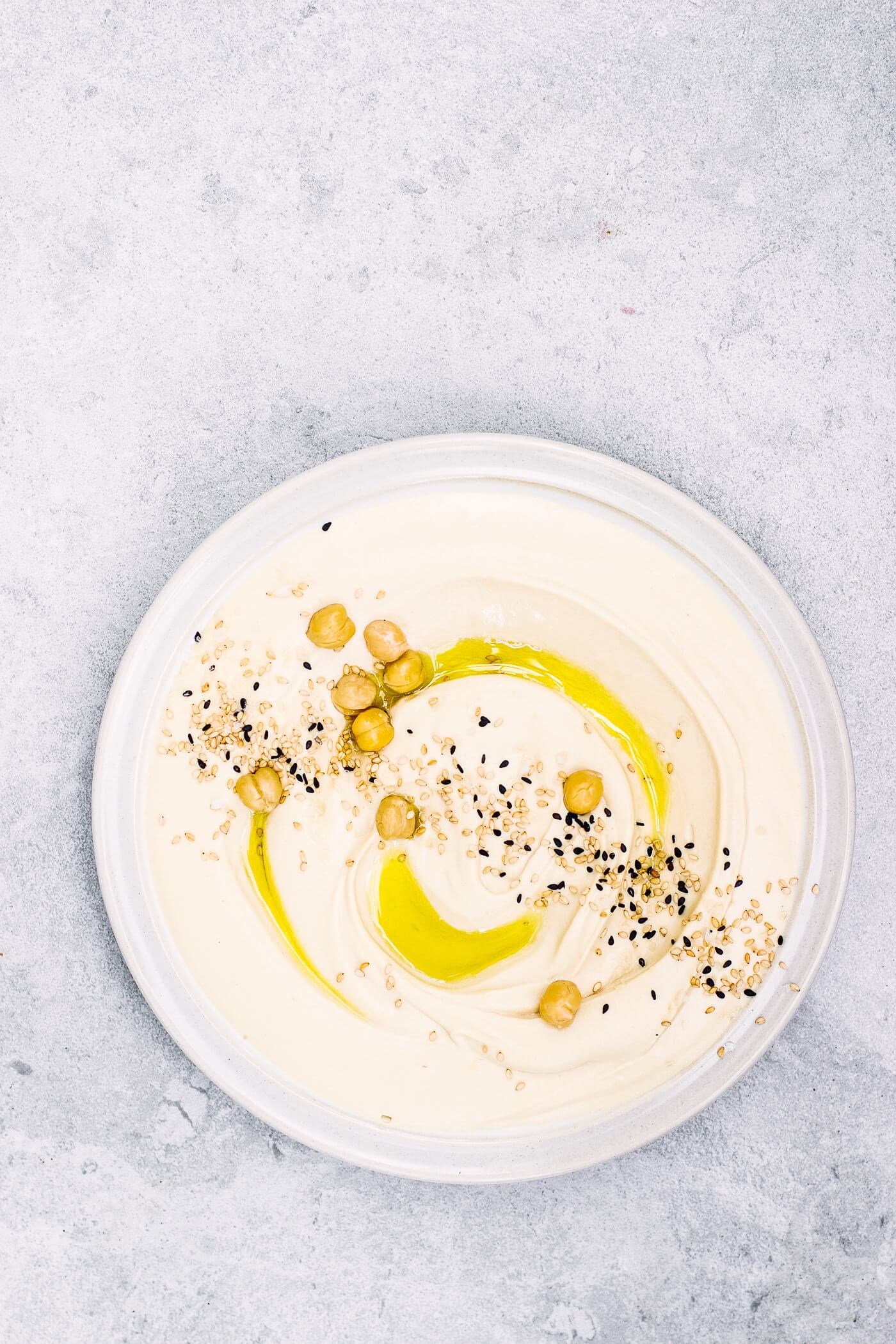 Ingredients
1 Tin of Chickpeas (240g Drained Weight)
1 Clove of Garlic
Juice of 1 Lemon
1/2 Cup of Chickpea Water, From the Tin (125ml)
Sea Salt
1/2 Cup of Tahini (140g)
This is exactly as the name suggests, seriously next level hummus that will convert you forever. I've been making hummus a different way for years and I loved it but this is just a different league. It's inspired by the hummus you get at a proper middle eastern restaurant so it's not really anything like the ones you buy, it is so much better. You're going to roll your eyes when you see that it involves removing the chickpea skins but it's actually quite quick (and kind of therapeutic and satisfying?) and it makes a noticeable difference. The quality of the tahini also makes a big difference too so if you can get an authentic one (I use Al Nakhil, it's amazing) definitely do.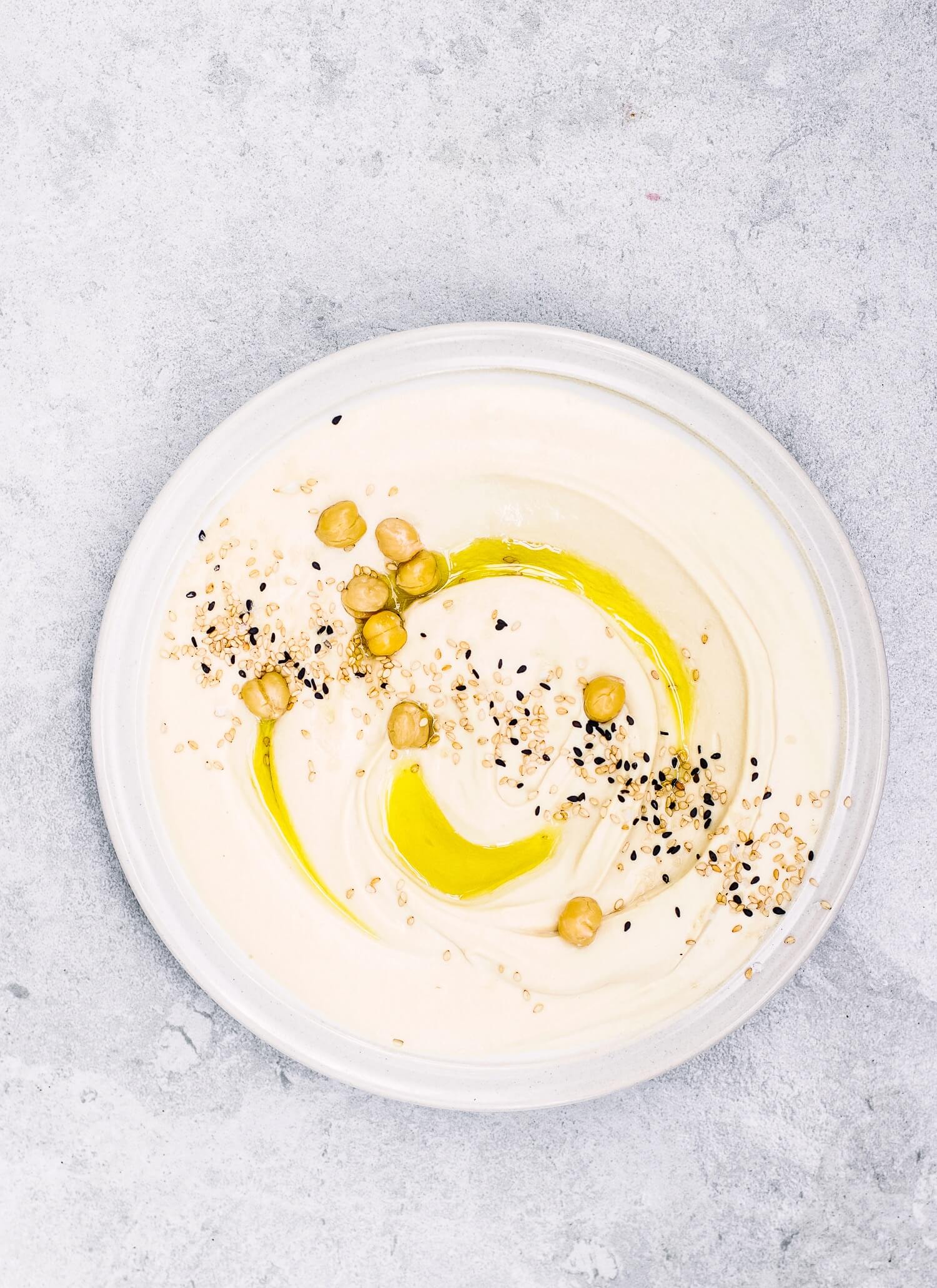 Pour the chickpea water from the tin into a bowl and set it aside. Next, remove the chickpea skins, trust me it's worth it for super smooth hummus. I find the easiest way to remove chickpea skins is to to add them to a large mixing bowl in the sink. Fill it with cold water and vigorously rub them together under the water. Pour off most the water, the skins should float to the top and pour out while the chickpeas stay at the bottom. Fill up the bowl again and repeat 3 or 4 times until almost all of the skins are gone, then drain the chickpeas through a colander.
Add the chickpeas to your food processor (or a Vitamix if you have one) with the lemon juice, chickpea water, garlic and a good pinch of sea salt. Blend on high until completely smooth. This will take 2-3 minutes depending on your machine.
Add in the tahini and blend on high again until silky smooth and pillowy. In a Vitamix this will be really quick but it takes about 5 full minutes in my food processor. You can add more of the chickpea water if it is too thick.
SaveSave
SaveSave
SaveSave