Panda Cookies
Makes 12-16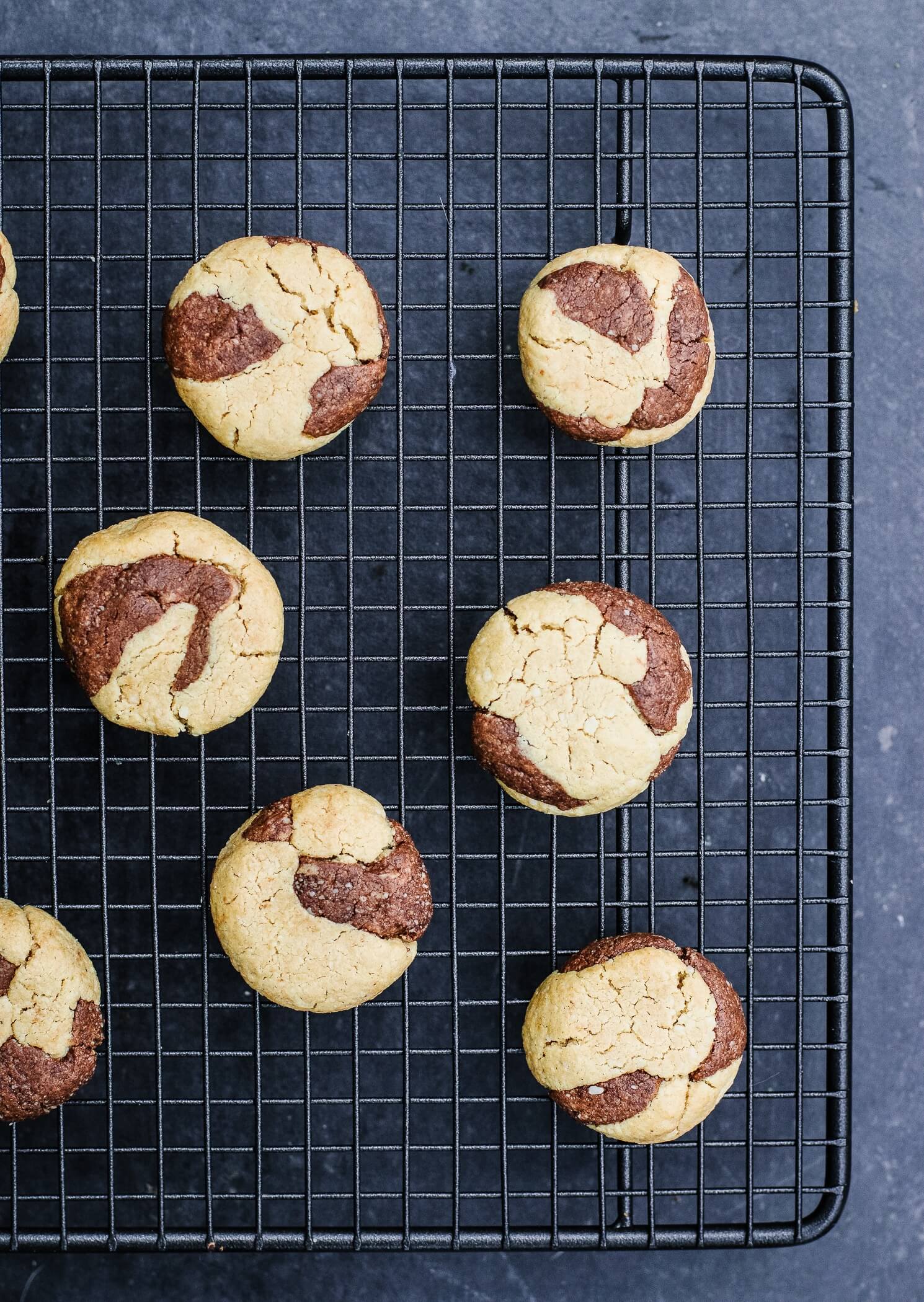 Ingredients
1/2 Cup of Cashew Butter (140g)
1/3 Cup of Maple Syrup or Honey (80ml)
1 Teaspoon of Vanilla Essence
1 Cup of Ground Almonds (120g)
1/2 Teaspoon of Baking Powder
2 Tablespoons of Cacao Powder
These panda cookies are so moreish and they're really fun to make. I love that they're kind of fudgey almost like brownie bites. I like to make them quite small, they're heaven when you want something little with some tea and perfect for when you have people over.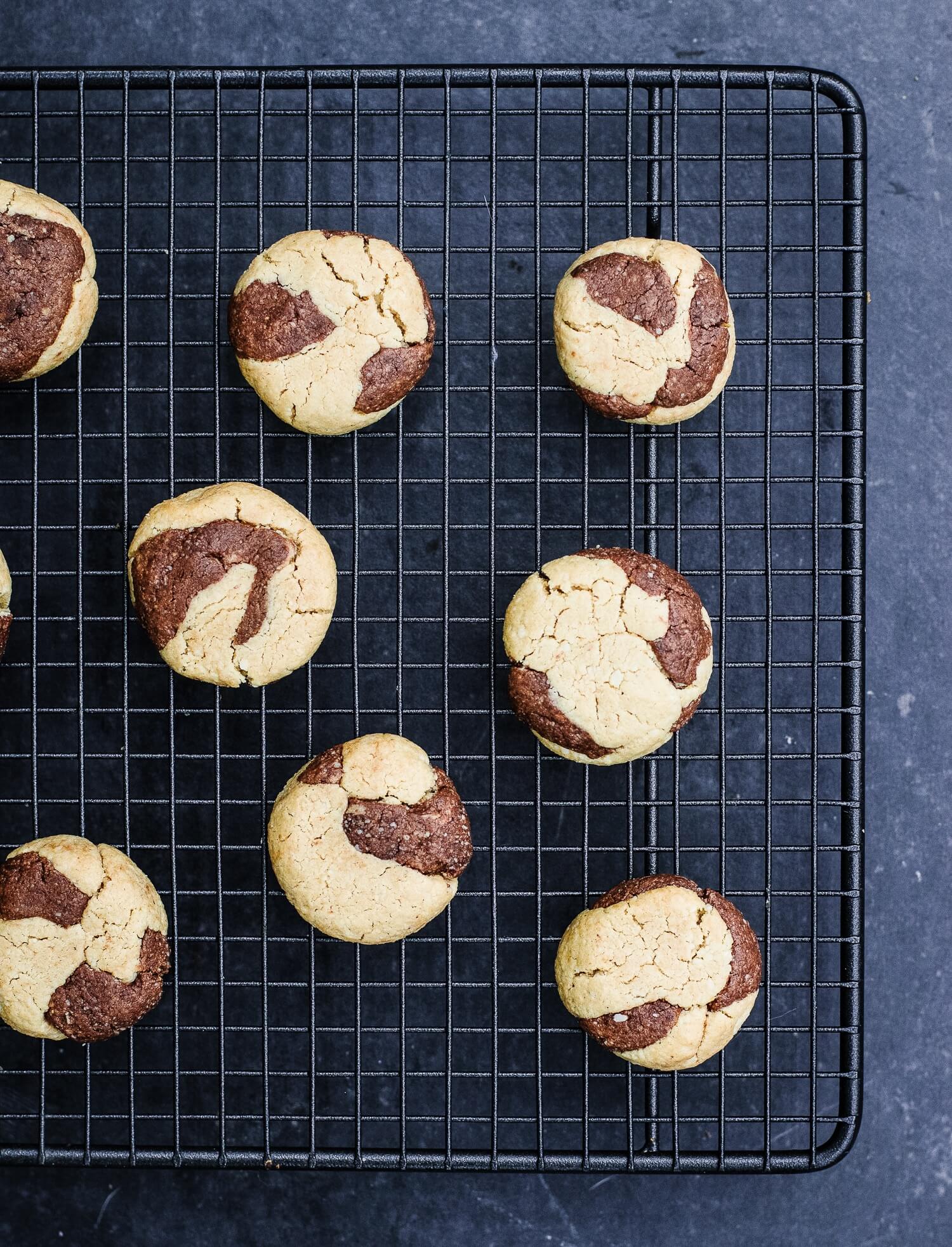 Preheat the oven to 180'C.
In a large bowl, whisk together the cashew butter, maple syrup and vanilla essence.
In a separate bowl, combine the ground almonds and baking powder. Then, divide the mixture into two bowls and stir the cacao powder into one of them.
Divide the wet cashew mixture evenly between the two bowls and mix each until you have two bowls of sticky-ish dough.
Line a baking tray with parchment paper. Roll a small ball of the chocolate flavour into snake shape about 2-3 inches long, then do the same with the plain flavour. Twist them together and then roll them into a ball. Repeat with all of the mixture.
Gently press the balls into discs and bake at 180'C for 7-9 minutes, depending on their size. Leave them to cool in the tray on a wire rack.
SaveSave
SaveSaveSaveSave
SaveSave