Cauliflower Crunch Salad
Serves 6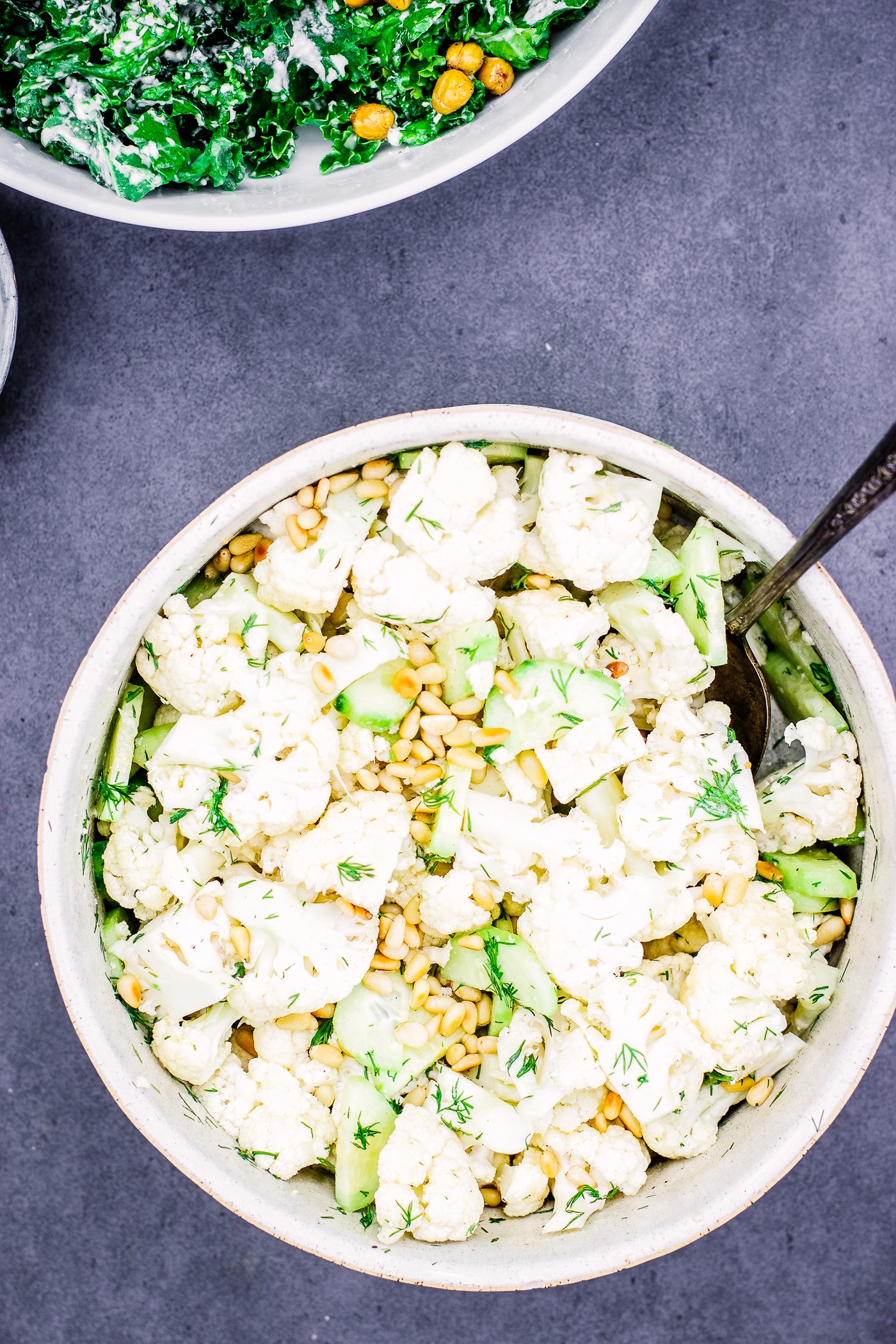 Ingredients
35g of Pine Nuts
1 Large Head of Cauliflower
1/2 Cucumber
1 Large Handful of Dill
For the Dressing:
3 Tablespoons of Apple Cider Vinegar (45ml)
4 Tablespoons of Olive Oil (60ml)
2 Teaspoons of Dijon Mustard
Sea Salt & Pepper
This is such a yummy alternative to slaw when you want some crunch on your plate. The dressing has some bite to it that I love with the dill. It's heaven with some hummus and another salad or two and perfect for lunch boxes.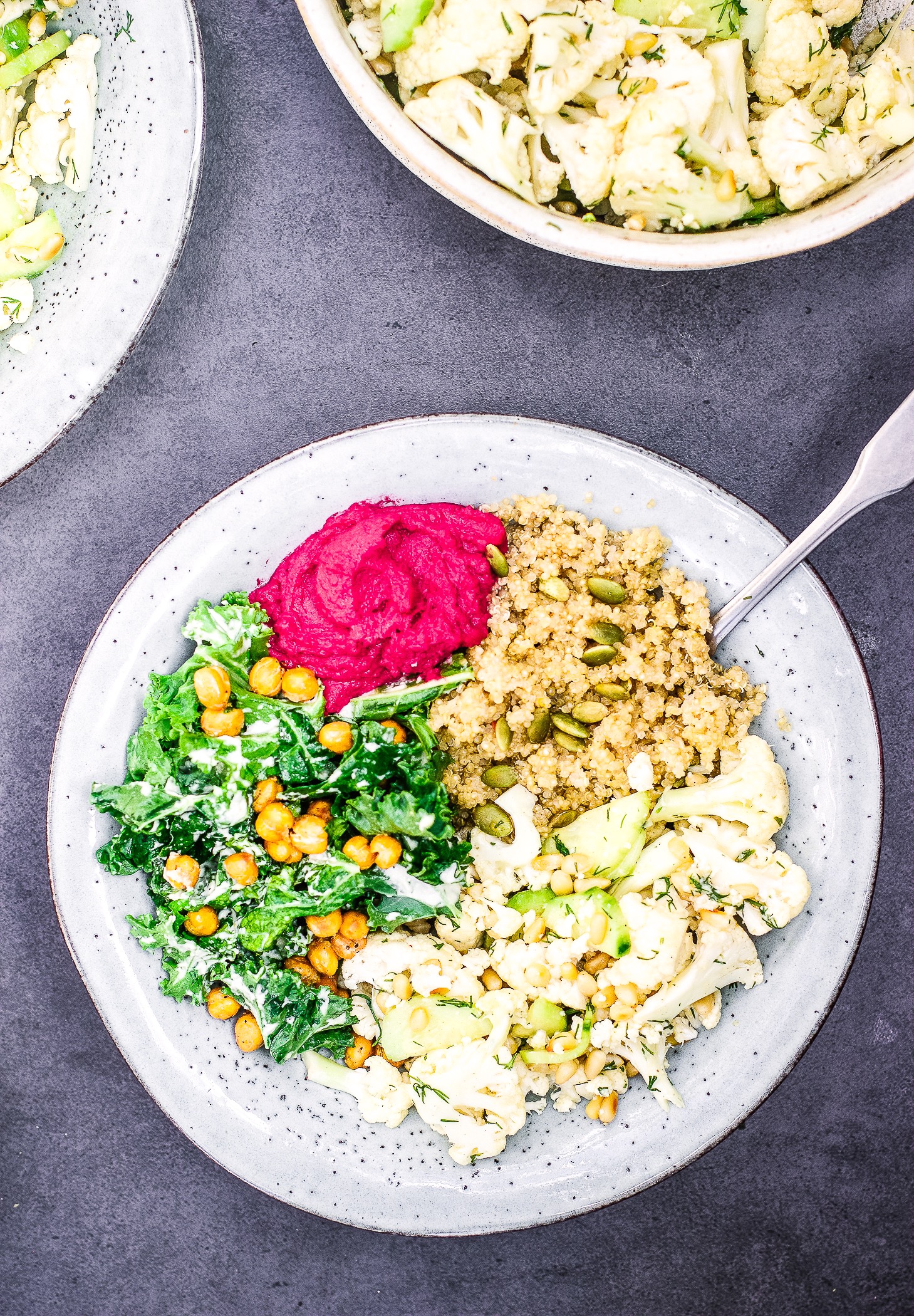 Toast the pine nuts in a pan until golden, then set them aside.
Chop the cauliflower into small, bite size florets and add them to a bowl.
Chop the cucumber in two lengthways, then slice it. Finely chop the dill and add them both to the bowl.
Whisk together all of the dressing ingredients and then pour into the bowl. Add in the pine nuts and toss everything well.
SaveSave
SaveSave
SaveSave
SaveSave