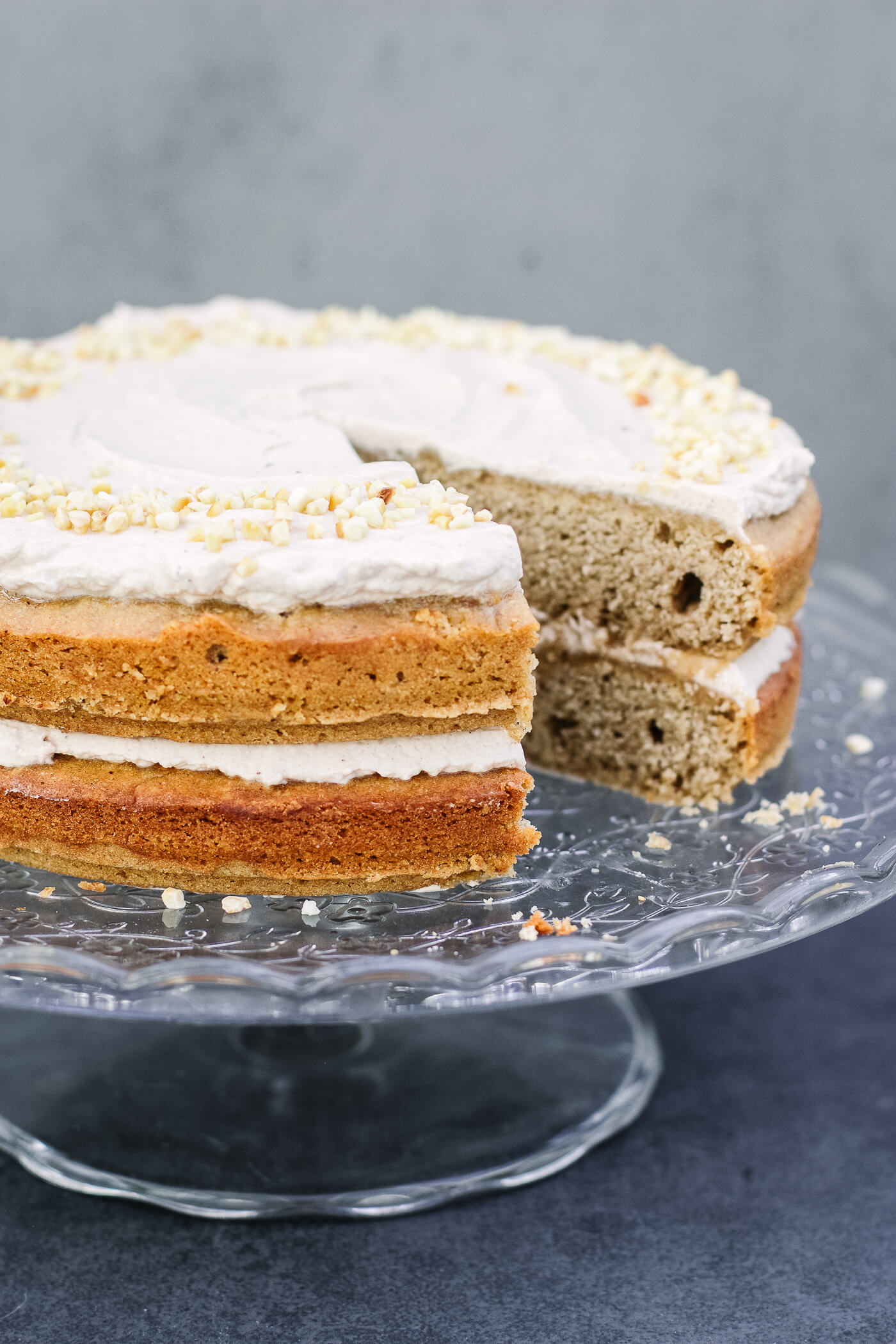 Ingredients
For the Cakes:
3 Tablespoons (45ml) of Strong Coffee
175ml of Chickpea Water, From 2 Tins of Chickpeas
1 & 1/2 Cups of Maple Syrup (375ml)
3 Cups of Ground Almonds (360g)
1 & 1/2 Cups of Buckwheat Flour (185g)
2 Teaspoons of Baking Powder
1 Teaspoon of Cacao Powder
For the Icing:
300g of Coconut Yoghurt
3 Tablespoons of Maple Syrup
3 Tablespoons (45ml) of Coffee
1 Tablespoon of Cacao Powder
30g of Chopped Nuts (Hazelnuts, Almonds & Walnuts work well)
I love coffee flavour desserts and this crumbly cake with creamy icing is just heaven. Really whipping the coconut yoghurt is the secret to the pillowy icing so don't cut this short. I love it sprinkled with toasted nuts and it's amazing with some grated dark chocolate too.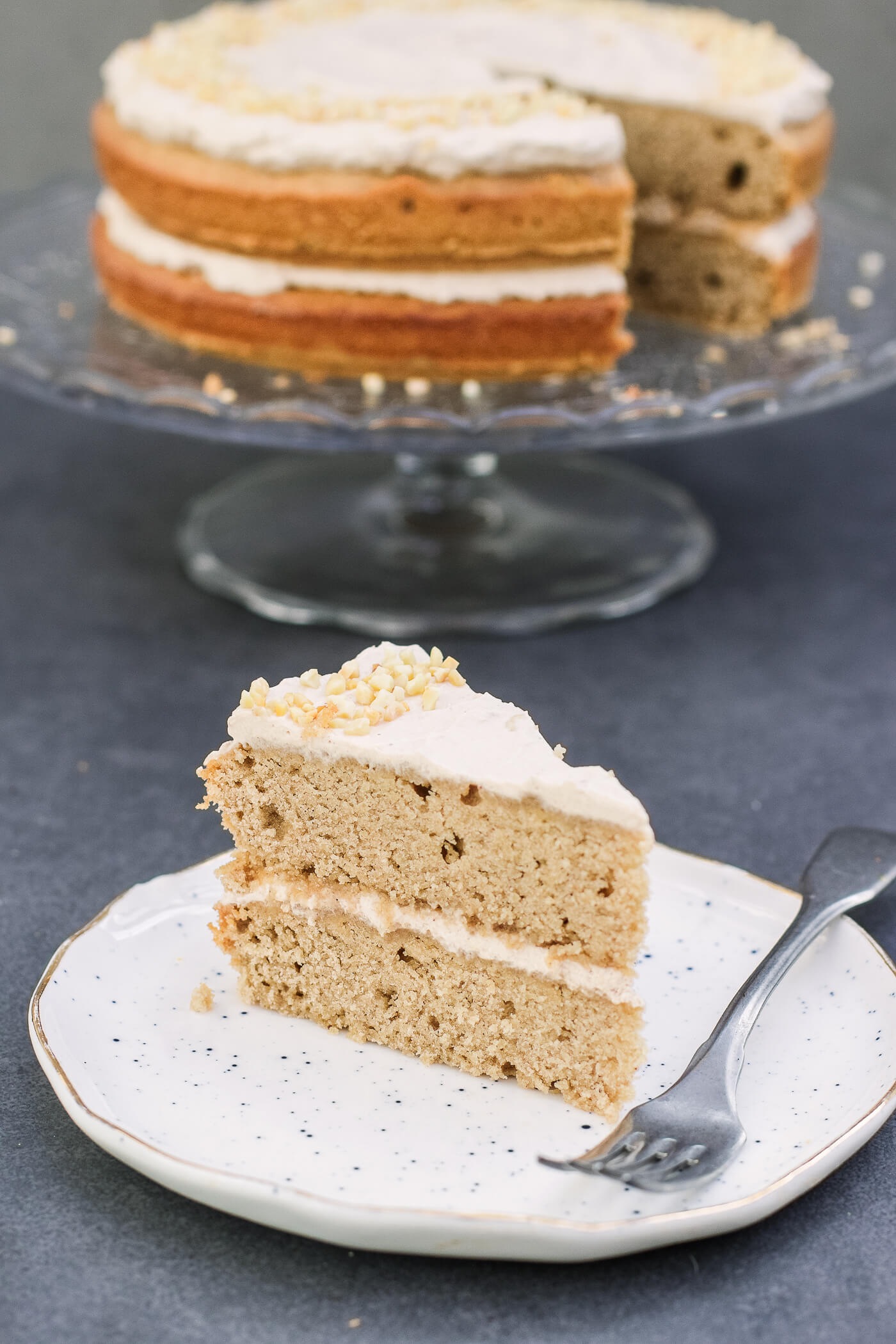 Preheat the oven to 170'C. Make an extra strong cup of coffee and set it aside to cool.
Add the chickpea water to a large bowl and use an electric whisk to whisk it on high until stiff peaks form, about 5 full minutes.
When you have stiff peaks, continue whisking while gradually pouring in the maple syrup and then the coffee.
In a separate bowl, mix together the ground almonds, buckwheat flour and baking powder.
With the whisk on medium speed, gradually mix in the dry ingredients.
Grease two 20m cake tins well with coconut oil. Pour the mixture into them, dividing it evenly between the two.
Bake for about 35 minutes until golden and a cake tester comes out clean. Leave them to cool completely on a wire rack before removing from the tin.
Toast the chopped nuts in a pan on medium heat until golden, then set them aside.
When the cakes are cool, make the icing. Add the coconut yoghurt to a large bowl with the maple syrup and cacao powder and whip using an electric mixer for about 5 minutes until whipped and thick.
Pour in the coffee and whisk for another minute.
Ice the cakes, sprinkle on the nuts and serve.
SaveSave
SaveSave
SaveSave
SaveSave
SaveSave