Creamy Kale Caesar
Serves 4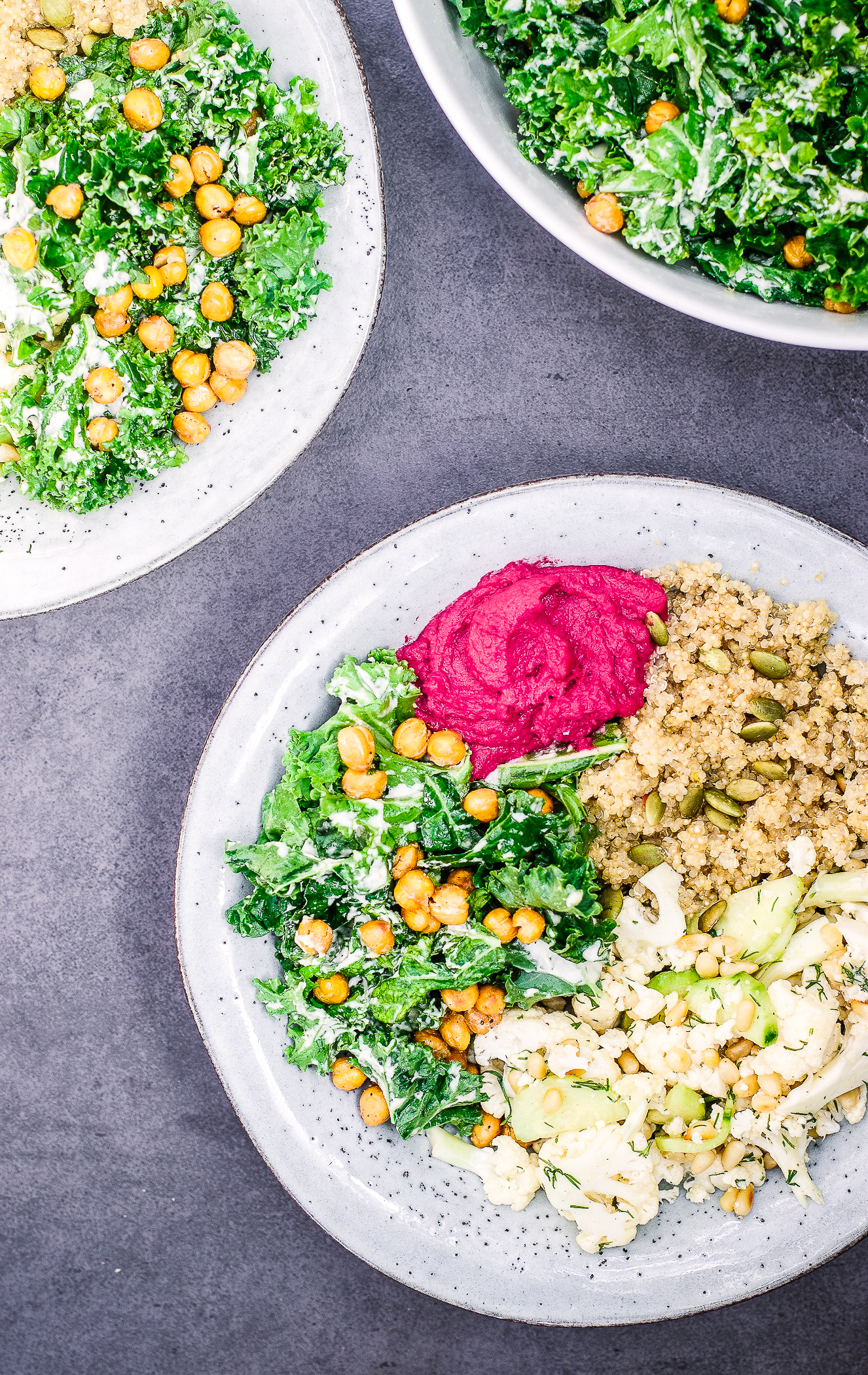 Ingredients
For the Chickpea Croutons;
1 Tin of Chickpea, Drained and Rinsed
1 Tablespoon of Olive Oil
Sea Salt & Pepper
For the Dressing:
1/2 Cup of Cashews (75g), Soaked Overnight or Minimum 5 Hours
3 Tablespoons of Olive Oil
3 Tablespoons of Apple Cider Vinegar
1 Clove of Garlic
3-4 Tablespoons of Water
Sea Salt & Pepper
This creamy kale caeser is such great salad to have in your repertoire. Everyone loves a good caeser dressing and this one is so creamy and delicious and really simple. It's good on any type of greens and makes a yummy dip too. The chickpea croutons are an added bonus and double up as crunchy snack to munch on if you have any extra.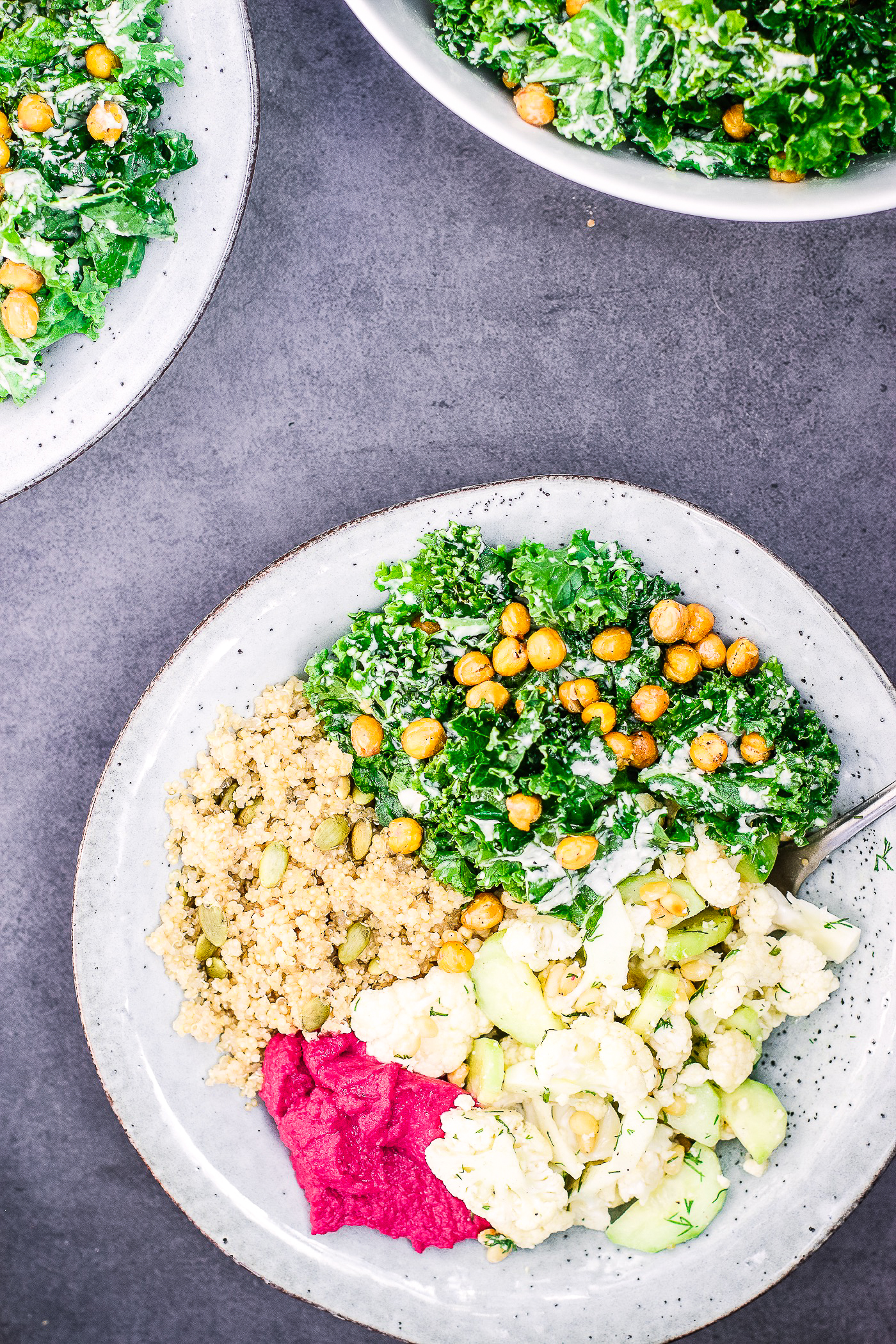 Preheat the oven to 200'C.
Spread the chickpeas out on a roasting tray. Drizzle over the olive oil and  good sprinkle of sea salt and pepper and shake the tray to toss them well. Pop them in the oven to roast until crisp, about 35 minutes.
Pull the kale leaves from the stalks (discard them) and add them to a large bowl. Squeeze and massage it with your hands for about a minute to soften it.
Add the drained cashews, apple cider vinegar, olive oil, water, garlic and salt to your blender on blend on high until completely smooth. Keep going until it's silky.
Toss the kale in the dressing and pour the crunchy chickpeas over the top.
SaveSave
SaveSave
SaveSave