Nut Butter Jam Cups
Makes 5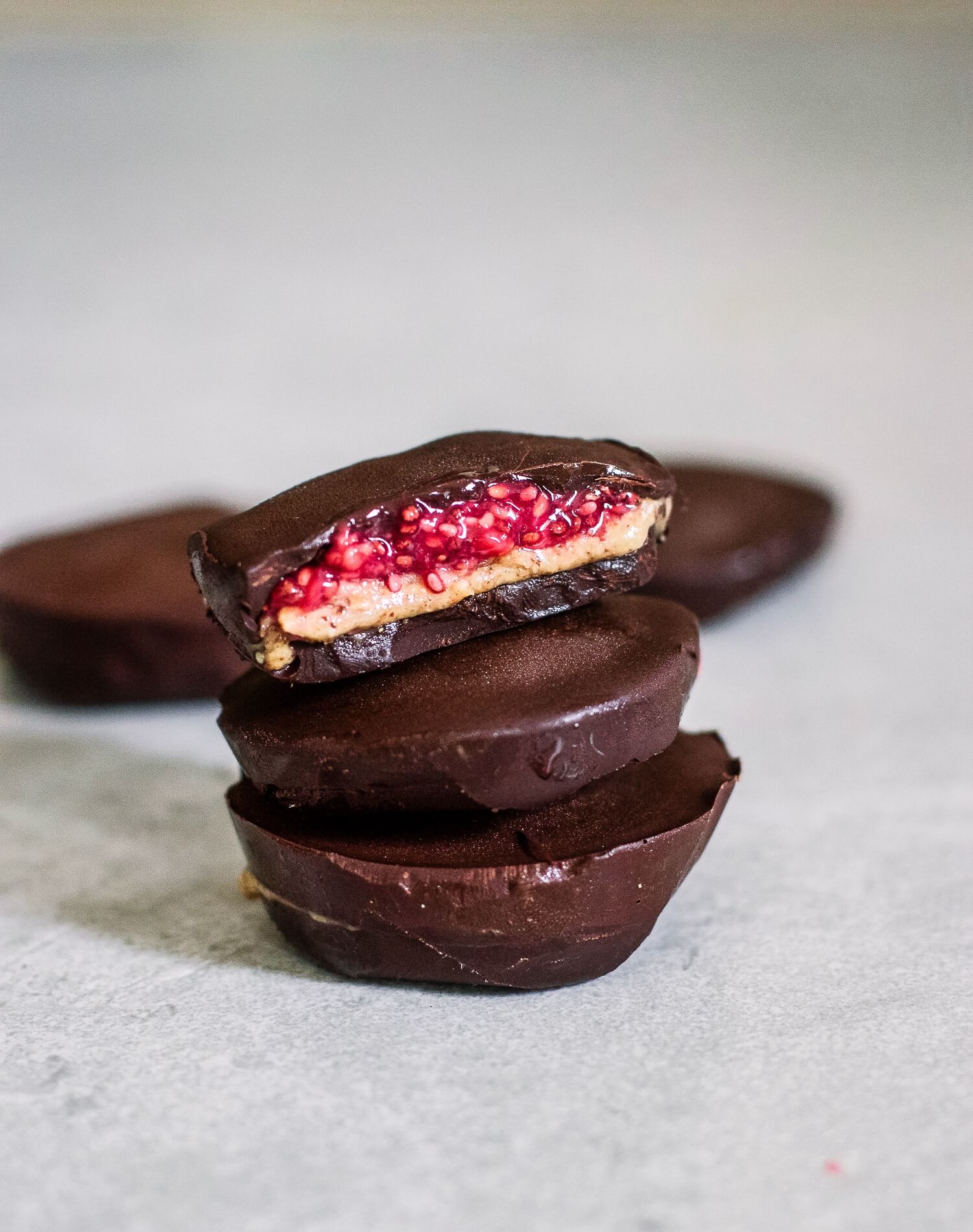 Ingredients
125g of Raspberries
1 Tablespoon of Chia Seeds
1 Tablespoon of Maple Syrup or Honey
120g of Dark Chocolate
5 Teaspoons of Runny Nut Butter
Nut butter, jam and dark chocolate- the best combination. If you already have some chia jam this is such a good way to use it up, if not they're still super quick. Store them in the fridge, I take them out a few minutes before eating so that the inside is nice and runny.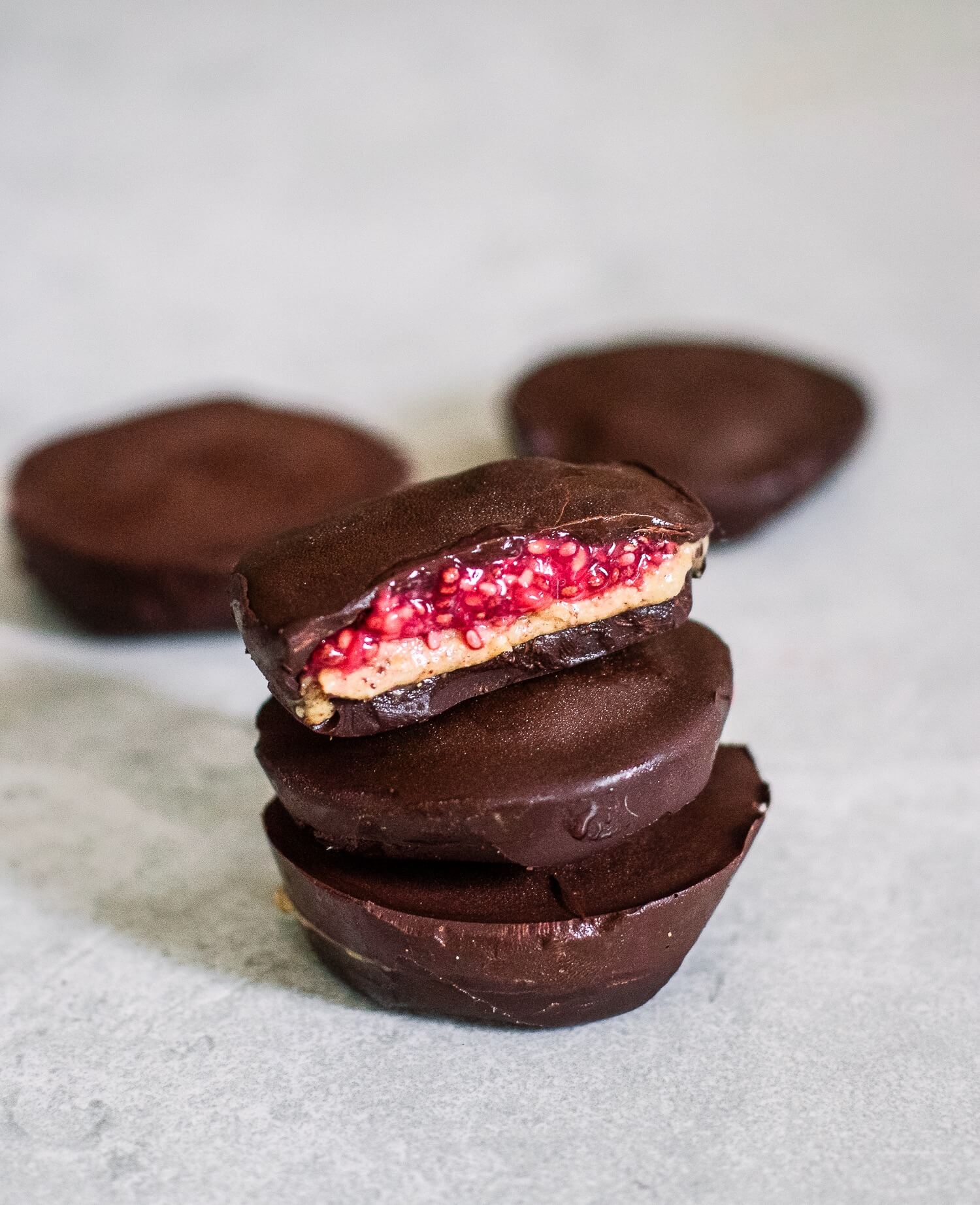 Melt the chocolate.
Line a cupcake tin with 5 cupcake cases. Add about a tablespoon of chocolate to each case and pop the tray in the freezer to set.
While that's setting, add the berries, chia seeds and maple syrup to your blender and blend on high until smooth. Let it sit for a minute, then blend it again. Pour it into a bowl and set it aside.
Add a teaspoon of nut butter to each case.
Stir the raspberry jam once more, then add a teaspoon of it on top of the nut butter layer of each one.
Cover each one with melted chocolate and then pop the tray back in the fridge to set.