Chocolate Strawberry Slice
Makes 16 Squares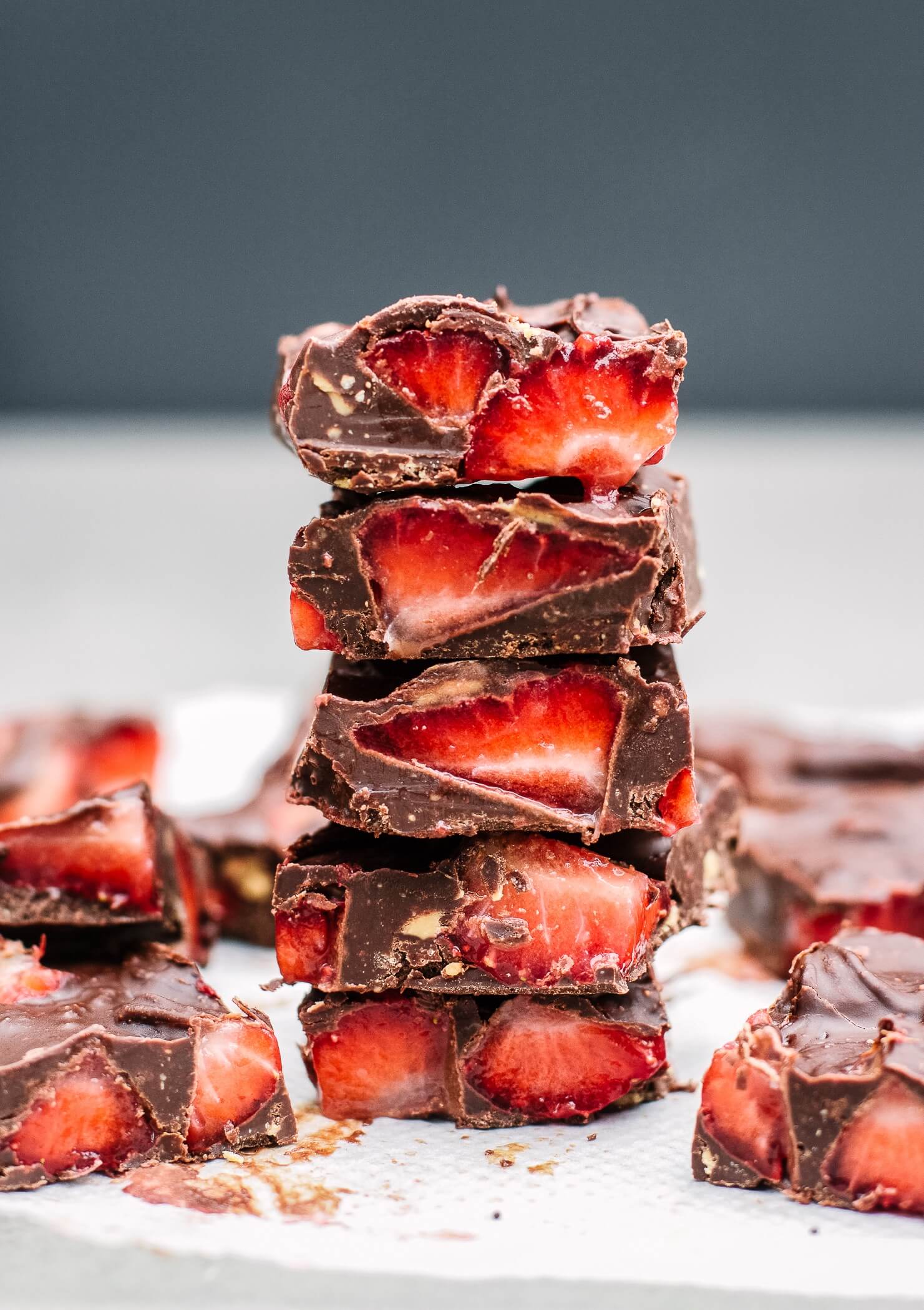 Ingredients
180g of Dark Chocolate
180g of Cashew Butter
225g of Strawberries
When strawberries are in season they're so good it doesn't take much to turn them into a delicious chocolate treat- just 2 more ingredients in fact! This chocolate strawberry slice is the most simple dessert and I love having it in my freezer.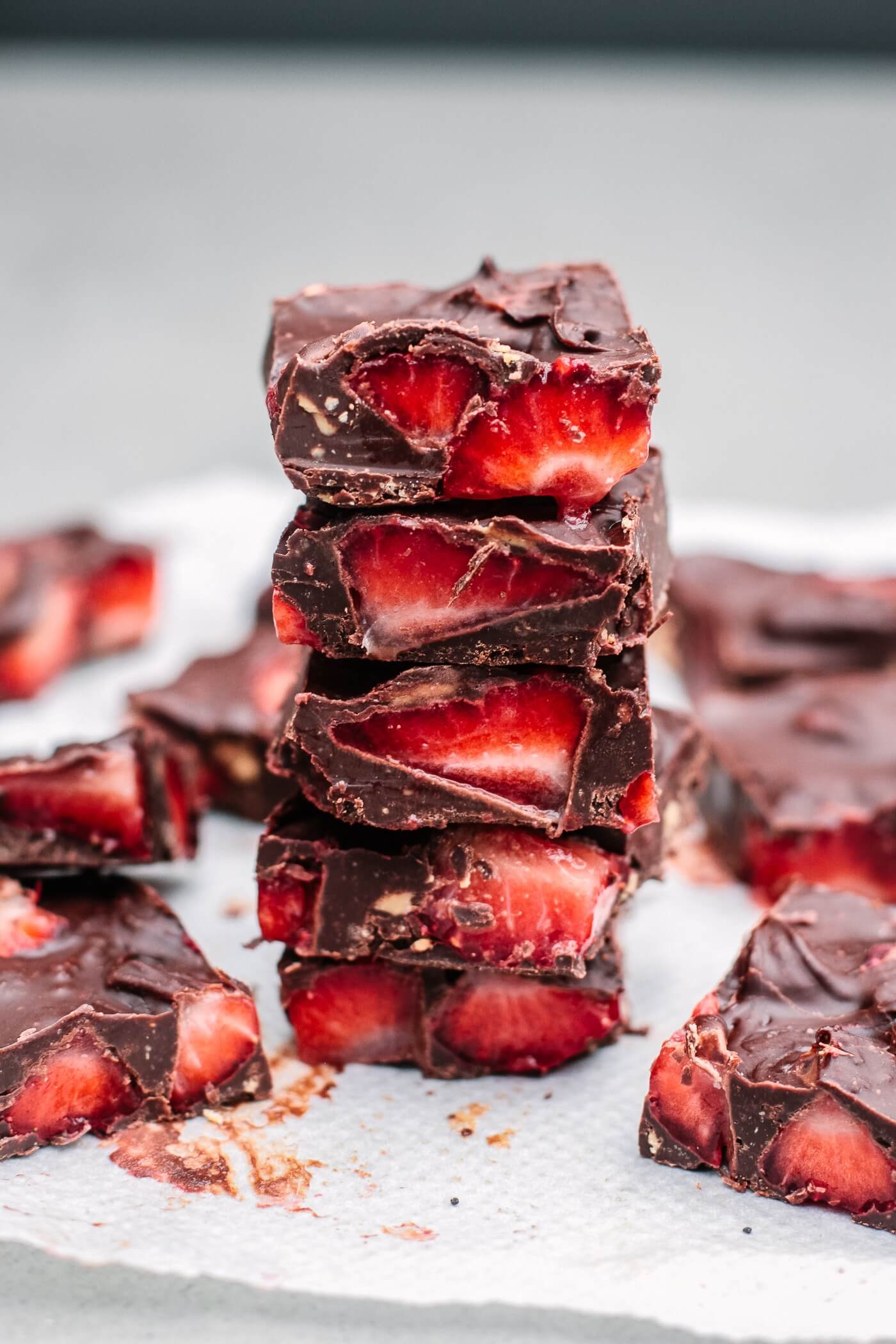 Break the chocolate up and add it to a saucepan on medium heat with the cashew butter. Let it all melt together slowly. When it's melted, use a fork to whisk it well until smooth- try to get rid of any lumps of cashew butter.
Set it aside to cool a little while you slice the strawberries. Remove the green tops and slice them into halves and quarters.
Add the strawberries to the saucepan and fold them in gently.
Line an 8 inch baking tin with parchment paper. Spread the mixture out evenly in the tin. Pop in the freezer to set for about 2 hours. Then slice into squares. Store in the freezer.
SaveSave