Summer Sourdough Bread Pudding
Serves 6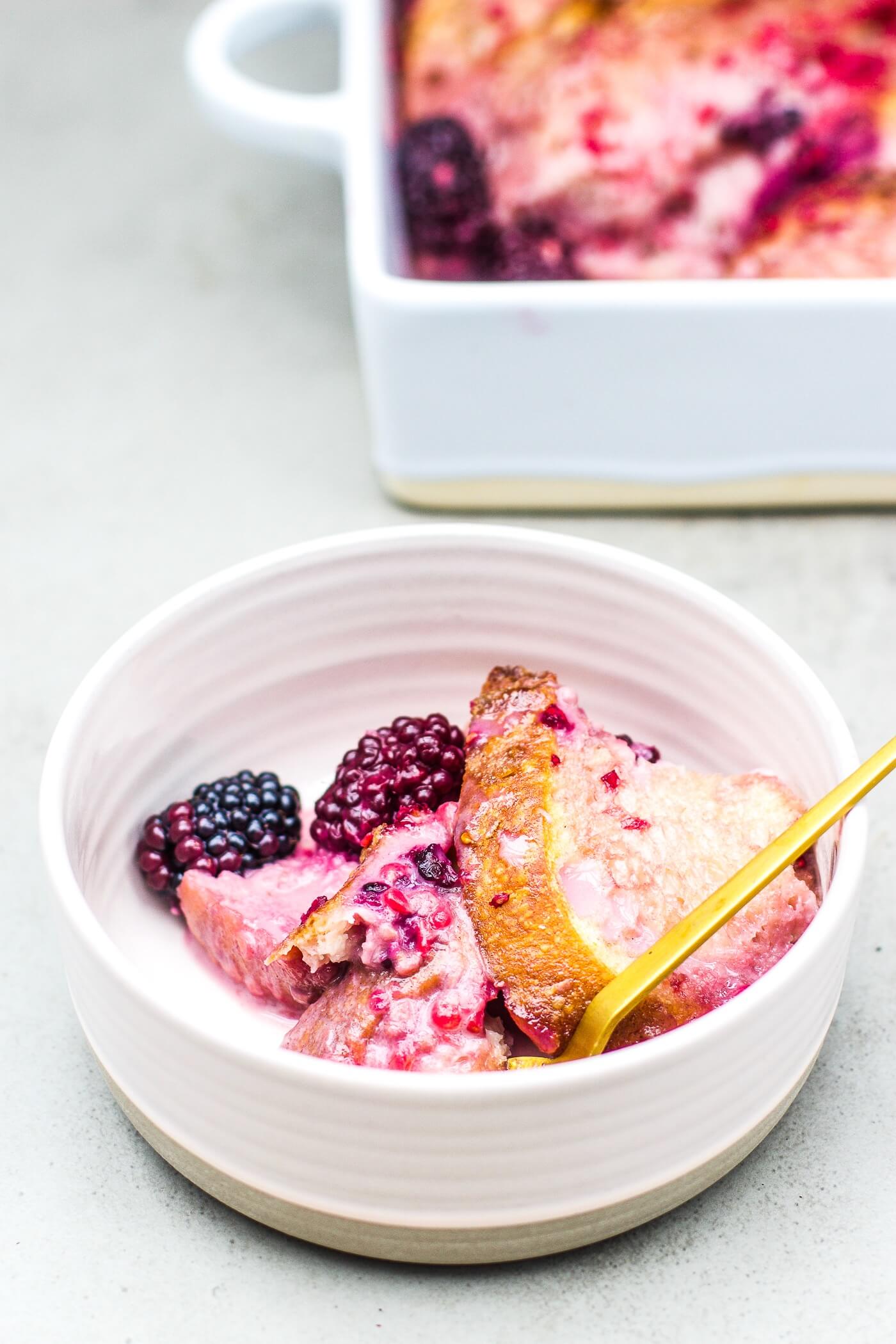 Ingredients
6-7 Thick Slices of Sourdough Bread
250g of Berries (I use Raspberries and Blackberries)
3/4 Cups (185ml) of Chickpea Water (From Tinned Chickpeas)
600ml of Full Fat Coconut Milk (Tinned)
90ml of Maple Syrup
This sourdough bread pudding is heaven and the summer berries make it so pretty. It's the perfect way to use up the last half of a loaf of sourdough before it goes stale. The extra sauce at the end makes it even better, it's the best spooned over. I love the way the top crusts go crisp and the rest of the bread goes gorgeously soft- as I said, heaven!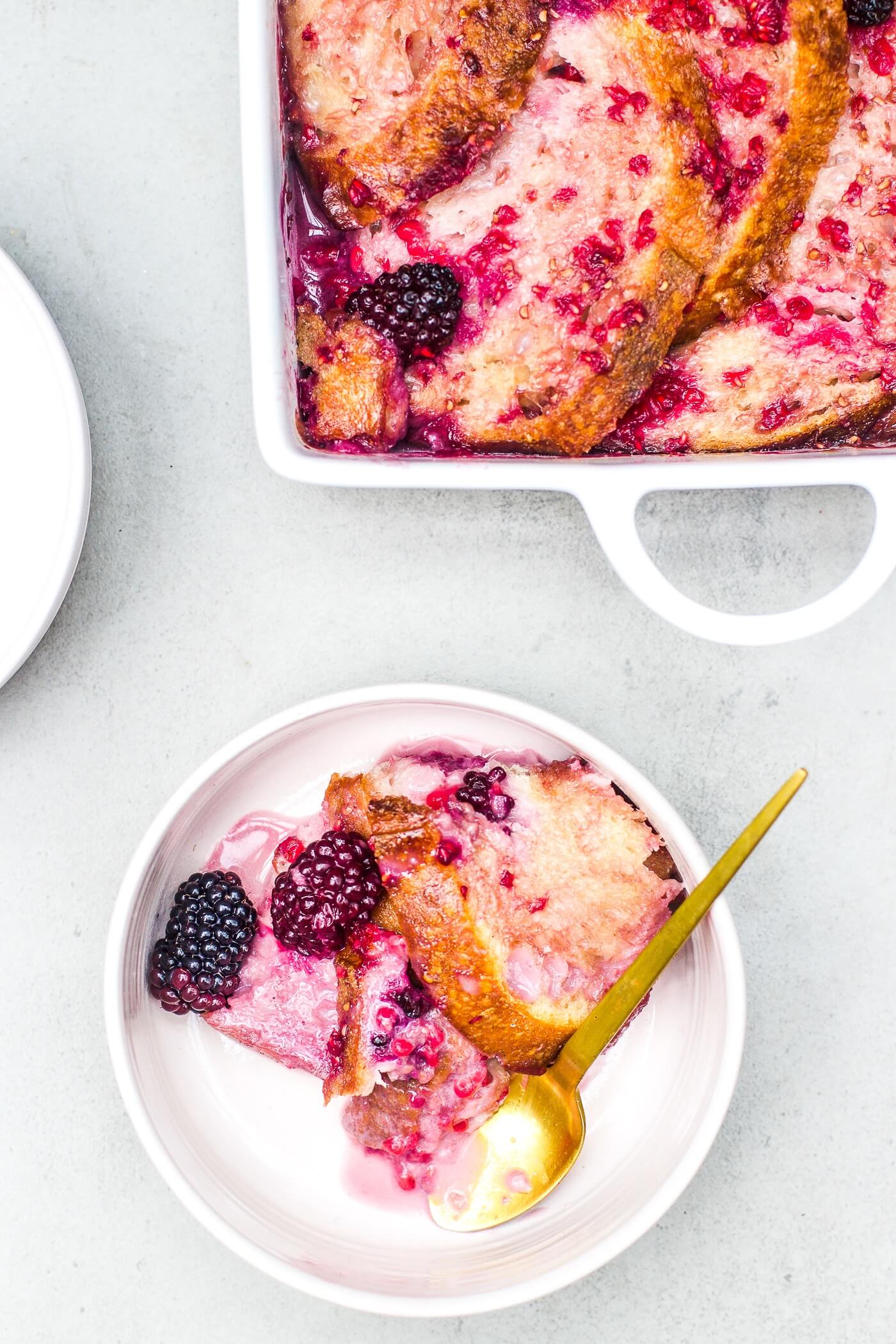 Preheat the oven to 180'C.
Arrange your bread, overlapping in a 9inch baking dish. If there are any gaps, tear a few extra pieces of bread to fill them.
Scatter about a quarter of the berries over the bread, squishing some in between the bread slices.
Add the chickpea water to a bowl and whisk it with an electric whisk it until foamy, about 1 minute.
Add the coconut milk, maple syrup and remaining berries to a saucepan on medium heat. Heat, stirring often, until the coconut milk is smooth and the berries are just starting to burst.
While whisking, pour the coconut milk mixture into the foamy chickpea water.
Pour the pink mixture evenly over the bread. Press the slices gently into the liquid so that they are covered and set it aside to soak for about 20 minutes.
Then, pop it in the oven for about 60 minutes until golden on top. Serve warm with any extra liquid poured on top.
SaveSave