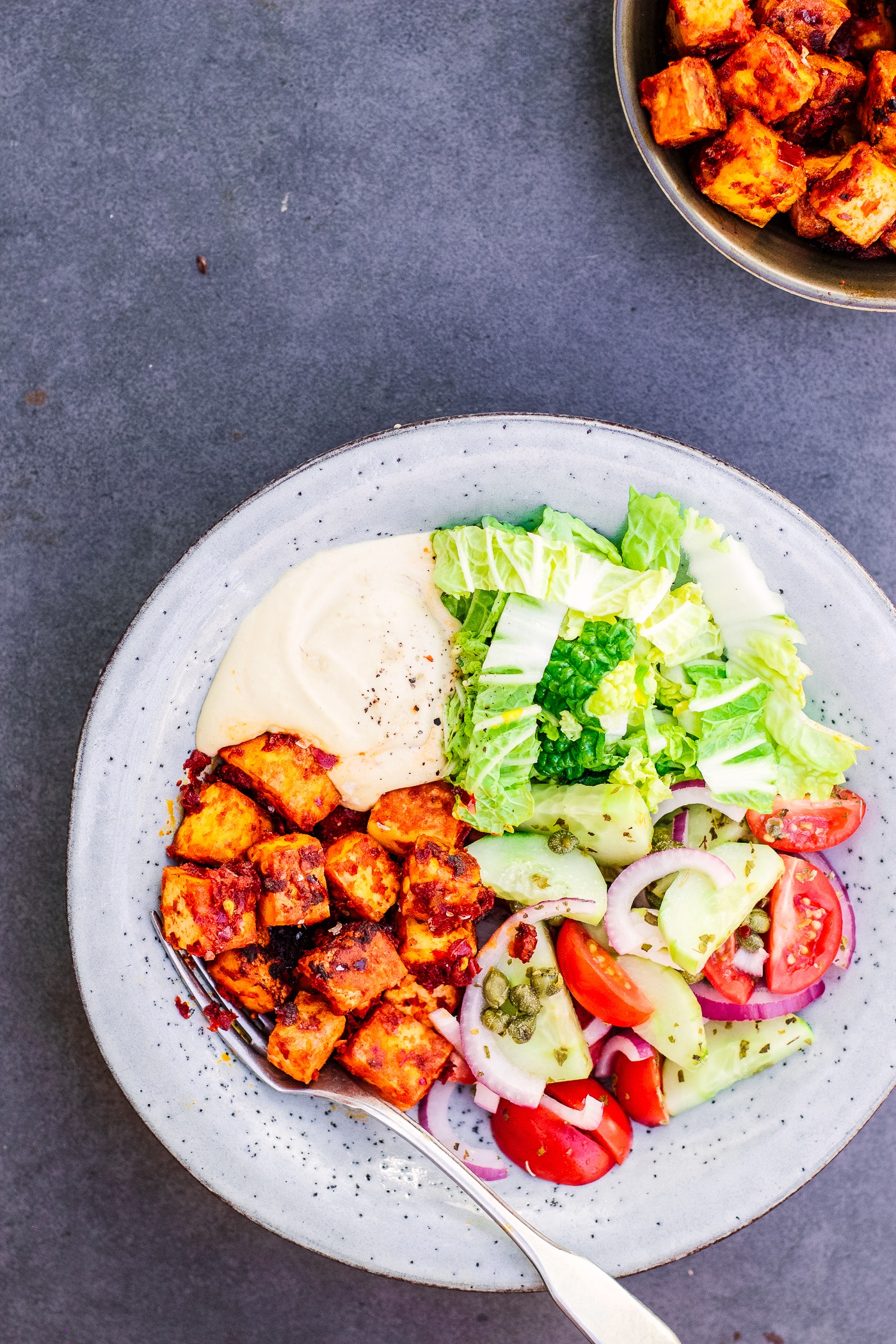 Ingredients
450g of Firm Tofu
1 Tablespoon of Olive/Melted Coconut Oil
2 Tablespoons of Oat/Chickpea or Corn Flour
2-3 Tablespoons of Harissa (I use the Beluza one)
Juice of 1/2 Lemon
Sea Salt
 Since eating a more plant focused diet, my meals are always a big bowl of loads different sauces and veg and I love getting creative with each little component. This harissa tofu is so easy and is the perfect protein hit to add to your bowl for lunch or dinner. It goes with any combination of things but is particularly good with my japanese mushroom salad.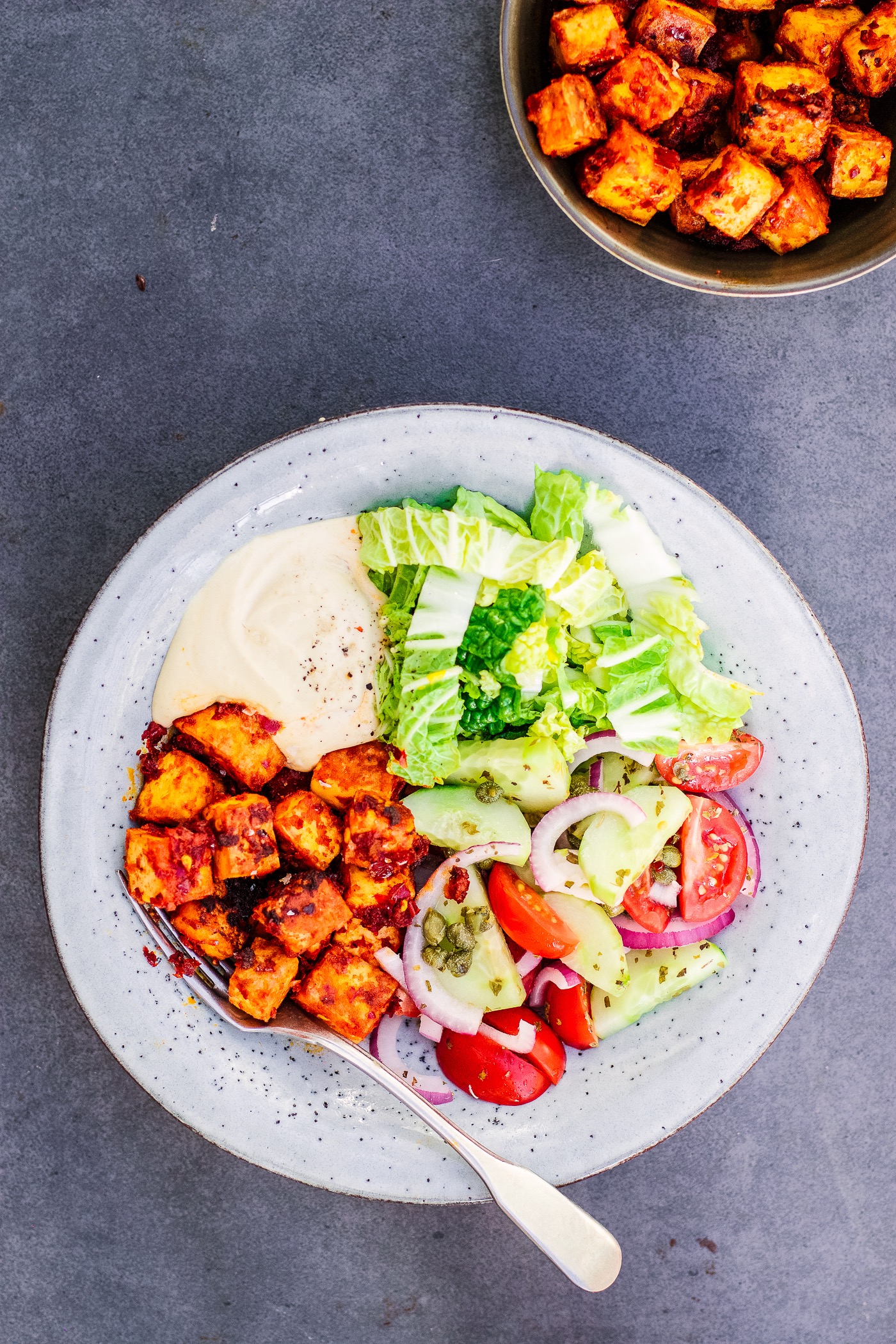 If you have time, press your tofu for about 45 minutes to remove the excess moisture (place it on a plate, then pop a plate on top of it with a heavy book to top). Preheat the oven to 200'C.
Chop the tofu into cubes and add it to a large bowl. Drizzle over the oil and toss it well. Sprinkle the flour over it and toss again.
Lay the tofu out on a roasting tray and roast for about 20 minutes, tossing in the middle, until starting to crisp.
Whisk together the harissa, lemon juice and a good pinch of sea salt.
Pour it over the tofu, toss it well and pop it back in the oven for another 10 minutes.
Serve hot and crispy.
SaveSave
SaveSaveSaveSave