Roasted Cauliflower w/ Tahini Dip
Serves 4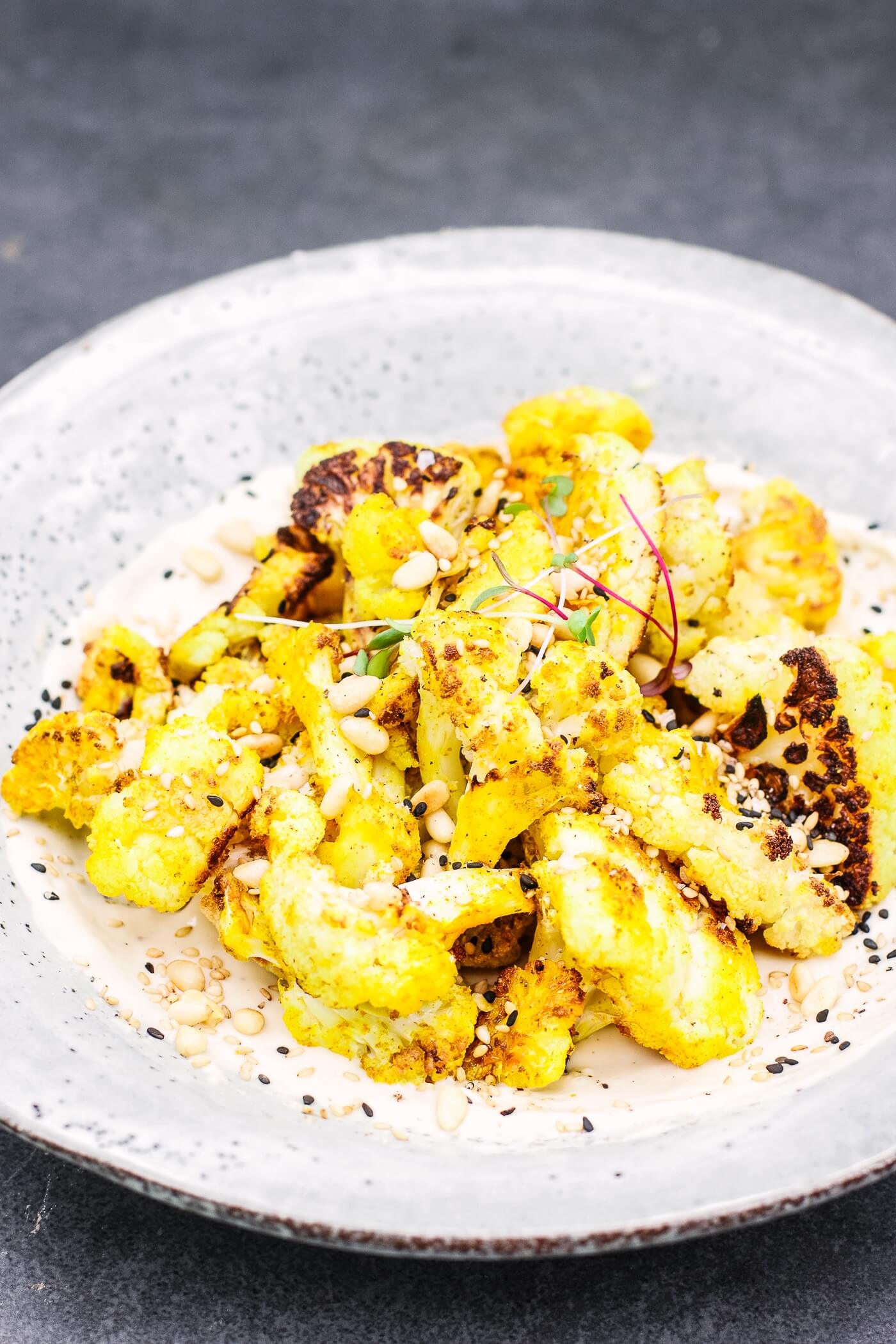 Ingredients
1 Large Cauliflower
1/2 Teaspoon of Cumin
1/2 Teaspoon of Turmeric
2 Tablespoons of Olive Oil
Sea Salt & Pepper
2 Tablespoons of Pine Nuts
1 Tablespoon of Sesame Seeds
For the Dip:
2 Tablespoons of Runny Light Tahini
1 Clove of Minced Garlic
Juice of 1/2 Lemon
2 Tablespoons of Water
Sea Salt & Pepper
I make this cauliflower with tahini dip all the time. It kind of goes with everything and has so many of my favourite flavours. It look so pretty served like this when you pile the cauliflower on top of the dip. The dip is finger licking good and works with so many other recipes too. For leftovers, I toss it all together and keep it in the fridge, it's delicious cold as a salad.

Preheat the oven to 200'C.
Chop the cauliflower into florets and spread them out on a roasting tray. Sprinkle over the spices and some salt and pepper and then drizzle over the olive oil. Toss well and then roast for about 35 minutes, tossing in the middle, until tender and starting to crisp.
Add the tahini, minced garlic, and lemon juice to a bowl and stir until you have a thick, smooth paste. Then add the water and whisk with a fork until creamy and smooth. Season with salt and pepper to taste.
Add the pine nuts and sesame seeds to a pan on medium heat and toast until golden.
Swirl the tahini dip around the bottom of your serving bowl.
Pile the hot cauliflower on top of the dip and sprinkle over the pine nuts and sesame seeds.