Blackberry, Apple & Cinnamon Pudding
Serves 8-10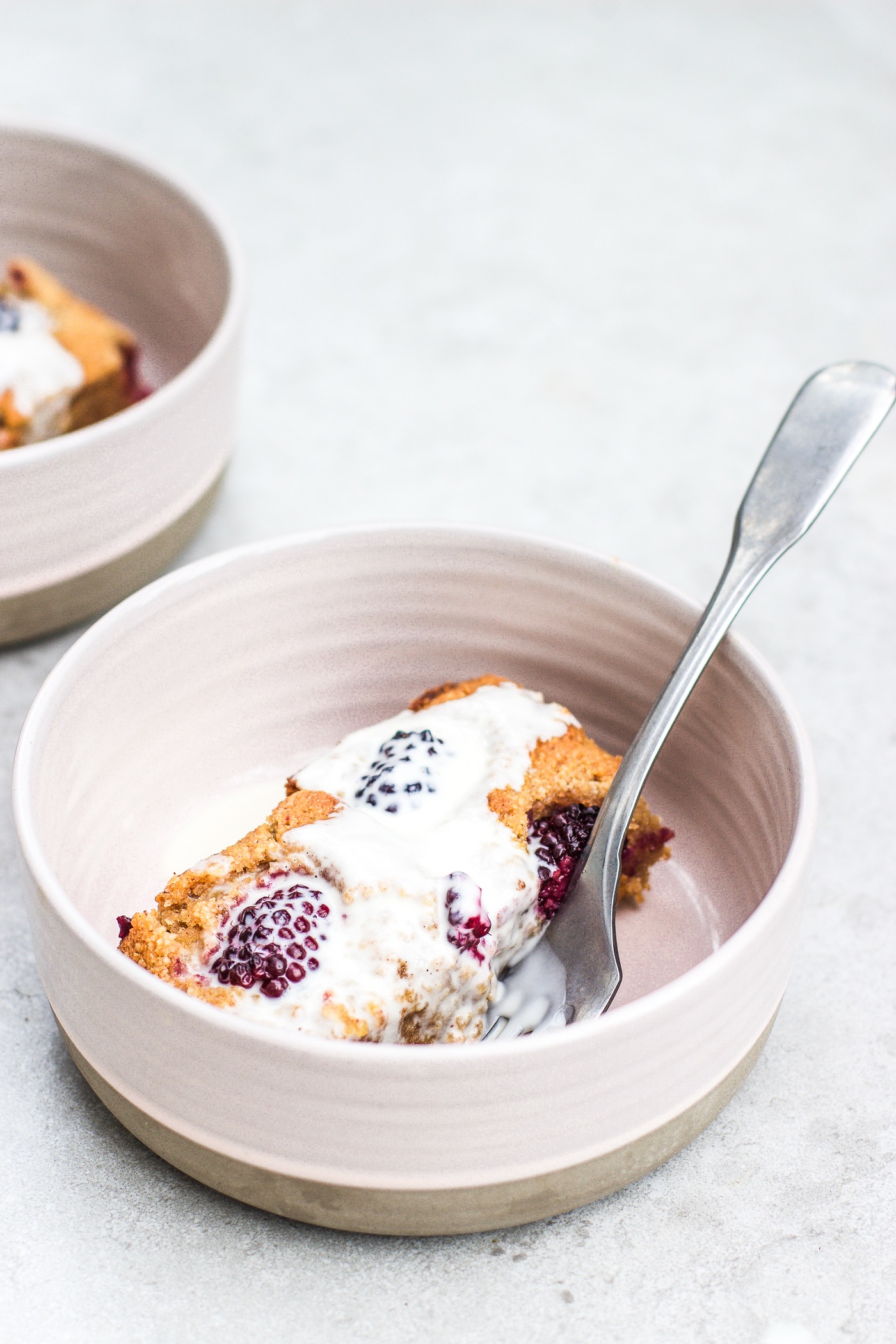 Ingredients
3/4 Cup of Applesauce/Purée (195g)
3/4 Cups of Maple Syrup (185ml)
1/4 Cup of Melted Coconut Oil (60ml)
3 Cups of Ground Almonds (360g)
1 Teaspoon of Baking Powder
1 & 1/2 Teaspoons of Cinnamon
1/2 Cup of Blackberries (100g)
Normally, I'm all about the chocolate but this is so incredibly delicious.  The top goes perfectly crisp but the inside stays a little soft and it's so sweet and cinnamony it's just the dream warm with a drizzle of oat cream.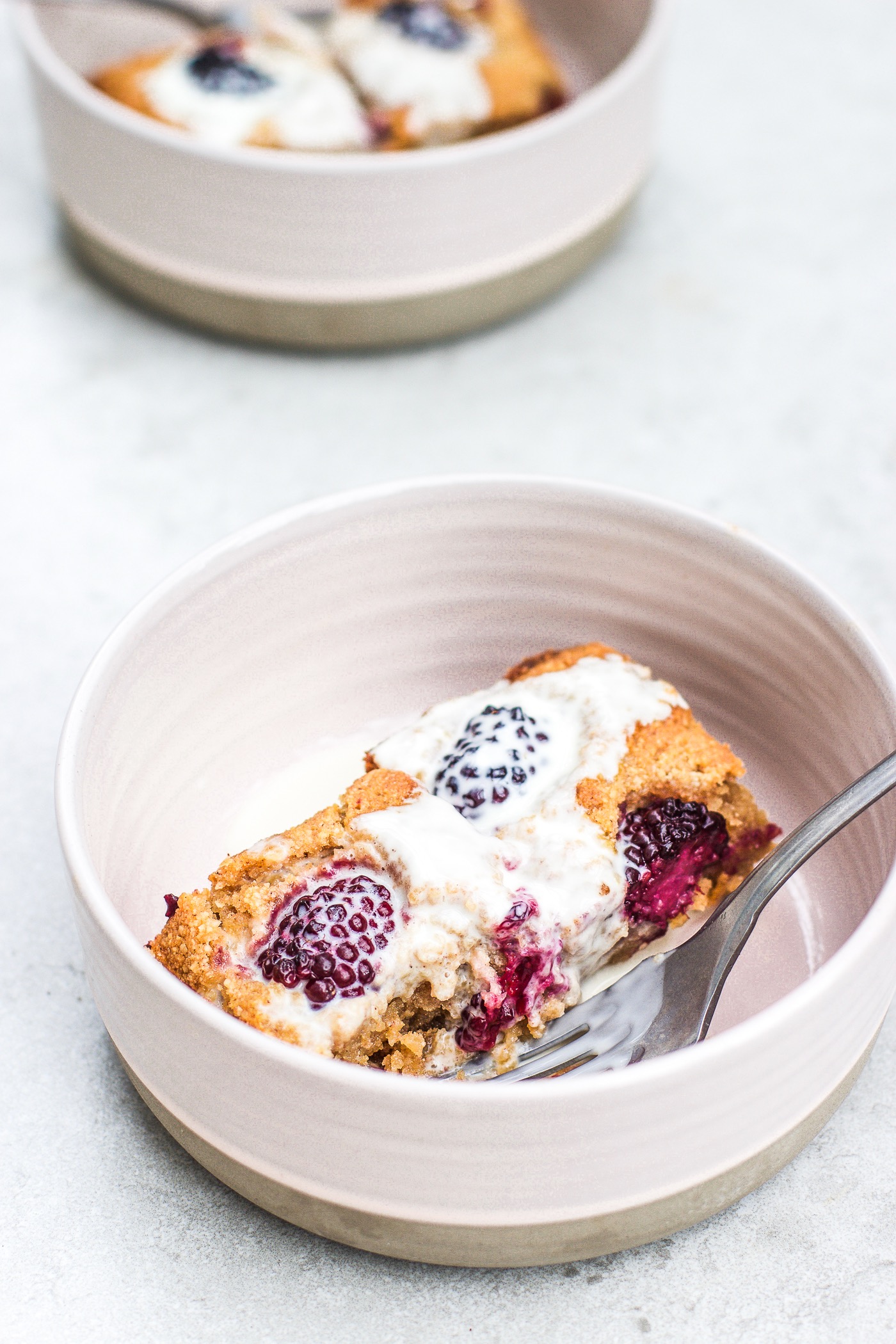 Preheat the oven to 180'C.
Add the applesauce and maple syrup to a large bowl and mix well. Stir in the melted coconut oil.
In a separate bowl, combine the ground almonds, cinnamon and baking powder.
Gradually add the dry ingredients into the wet ingredients.
Spread the mixture out into an 8 inch baking tin greased with coconut oil. Press the blackberries into the mixture.
Bake for about 50 minutes until golden and the edges are coming away from tin. Leave to cool for about 10 minutes, then spoon it warm into bowls with a good drizzle of oat cream or some dairy free ice cream.
SaveSaveSaveSave
SaveSaveSaveSave