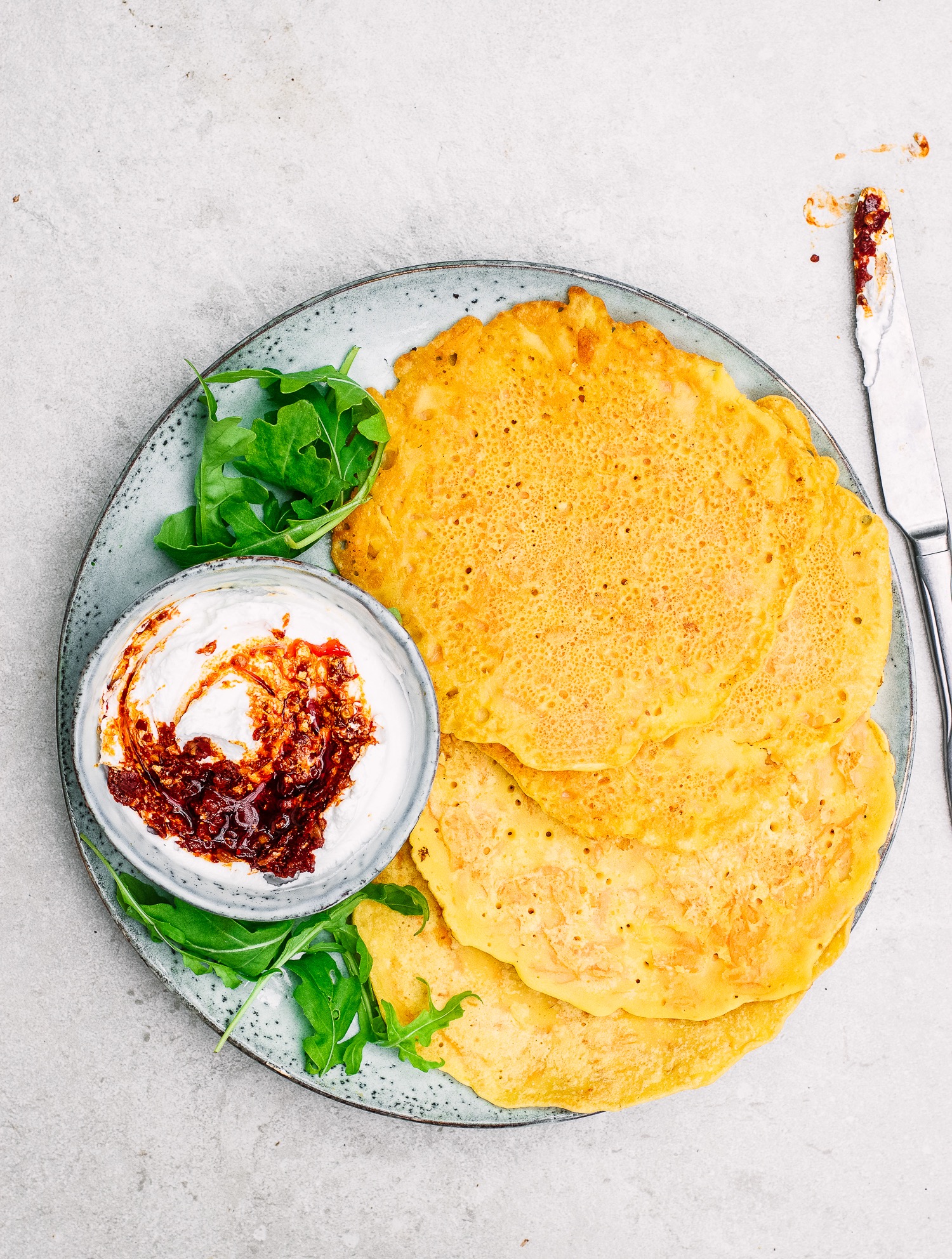 Ingredients
1 Cup of Chickpea Flour (130g)
1 Cup of Water (250ml)
100g of Grated Carrot
Sea Salt
Olive Oil for Frying
These are so delicious for breakfast, lunch or dinner. You can have them with all kinds of toppings but I love them with something a little spicy like harissa and coconut yoghurt.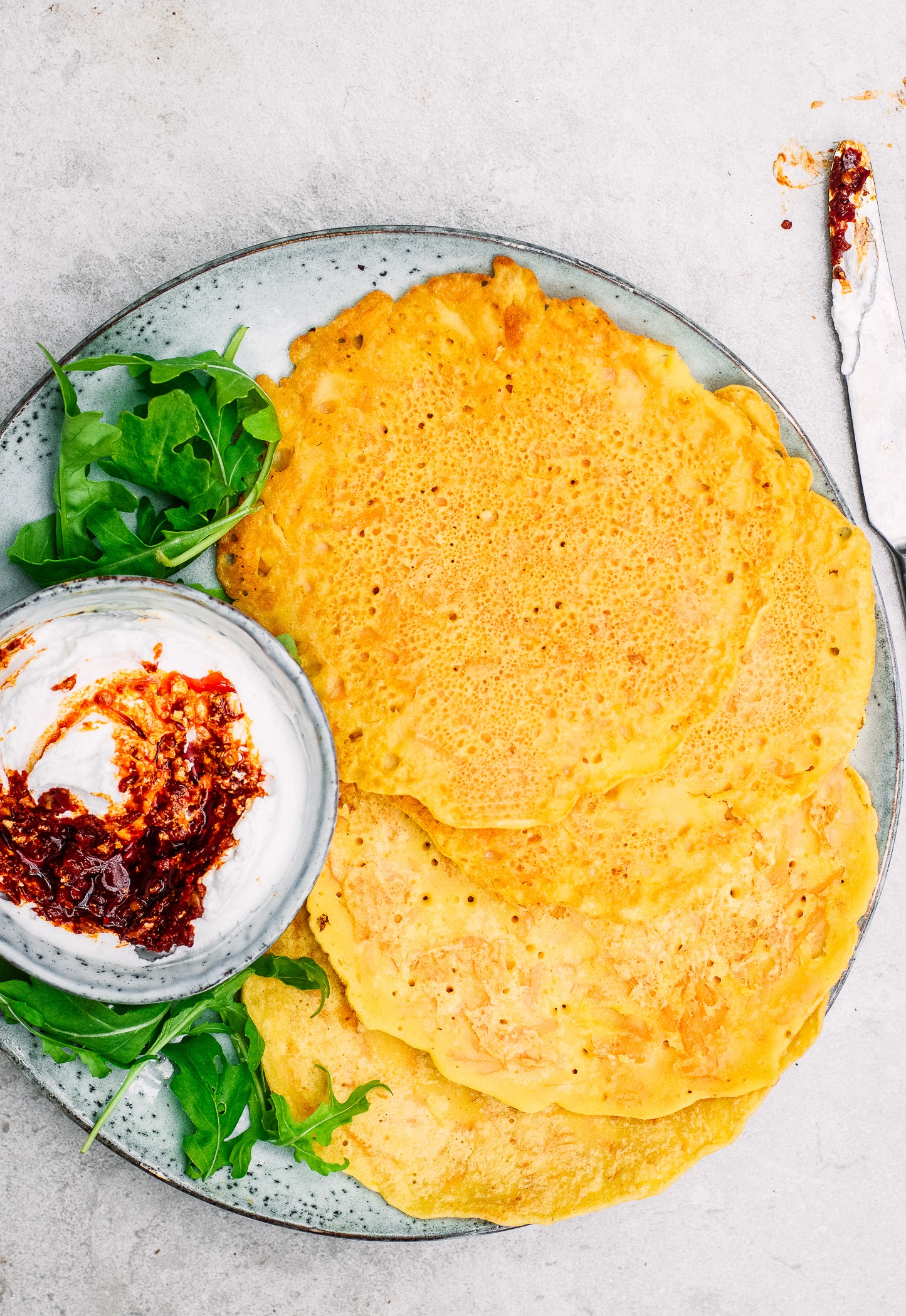 Add the water, chickpea flour and a good pinch of sea salt to your blender and blend until smooth.
Pour the mixture into a large bowl. Grate the carrots and mix them in.
Heat the olive oil in a medium sized non stick frying pan on medium-high heat. Pour in about a quarter of the mixture. Cook for about 60 seconds until bubbles form in the middle, then flip and cook for another 30 seconds.
Repeat with the other three pancakes.
SaveSave
SaveSave