Spiced Lentil Soup
Serves 4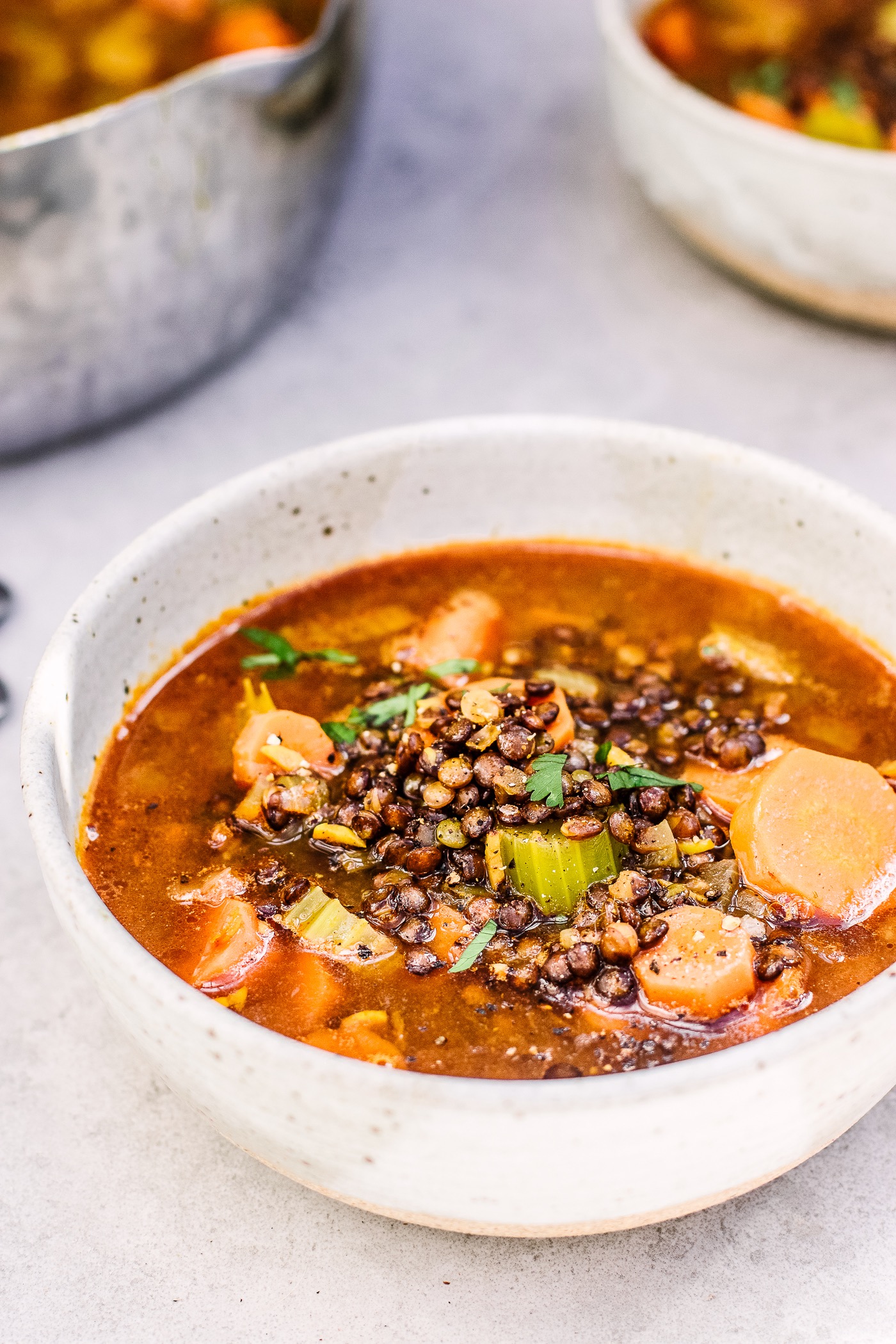 Ingredients
2 Tablespoons of Olive Oil
1 White Onion
2 Celery Stalks
4 Medium Carrots
3 Cloves of Garlic
Thumb sized Piece of Fresh Ginger, Grated
1 Teaspoon of Cumin
1/2 Teaspoon of Turmeric
2 Tablespoons of Tomato Paste
210g of Dry Brown Lentils
1.25L of Vegetable Stock
This spiced lentil soup is so so easy and is definitely going to be a go-to this winter. It's the perfect level of hearty but not at all stodgy and has so much flavour.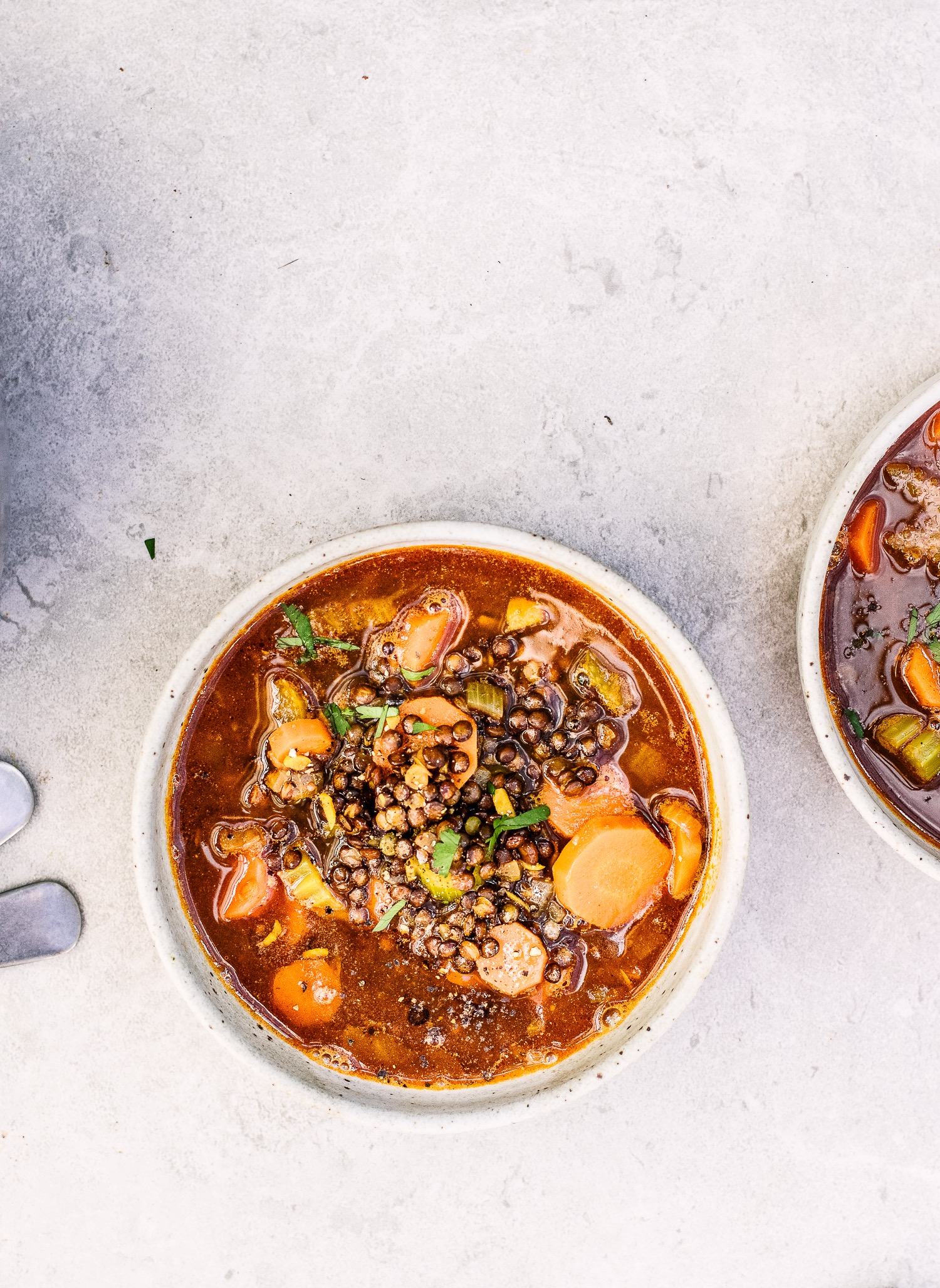 Add the olive oil to a large pot on medium heat. Dice the onion and add it to the pot. Cook for a few minutes until starting to soften.
While it's cooking, chop the celery and carrots. Then add them in and toss well.
Mince the garlic and grate the ginger. Add them to the pot with all of the spices and toss everything. Cook for a few minutes, letting the garlic cook but not brown.
Add the lentils and tomato paste and stir everything together. Then pour in the vegetable stock.
Let it all simmer for about 30 minutes, until the lentils and carrots are tender.