Chocolate Mint Dips
Makes 14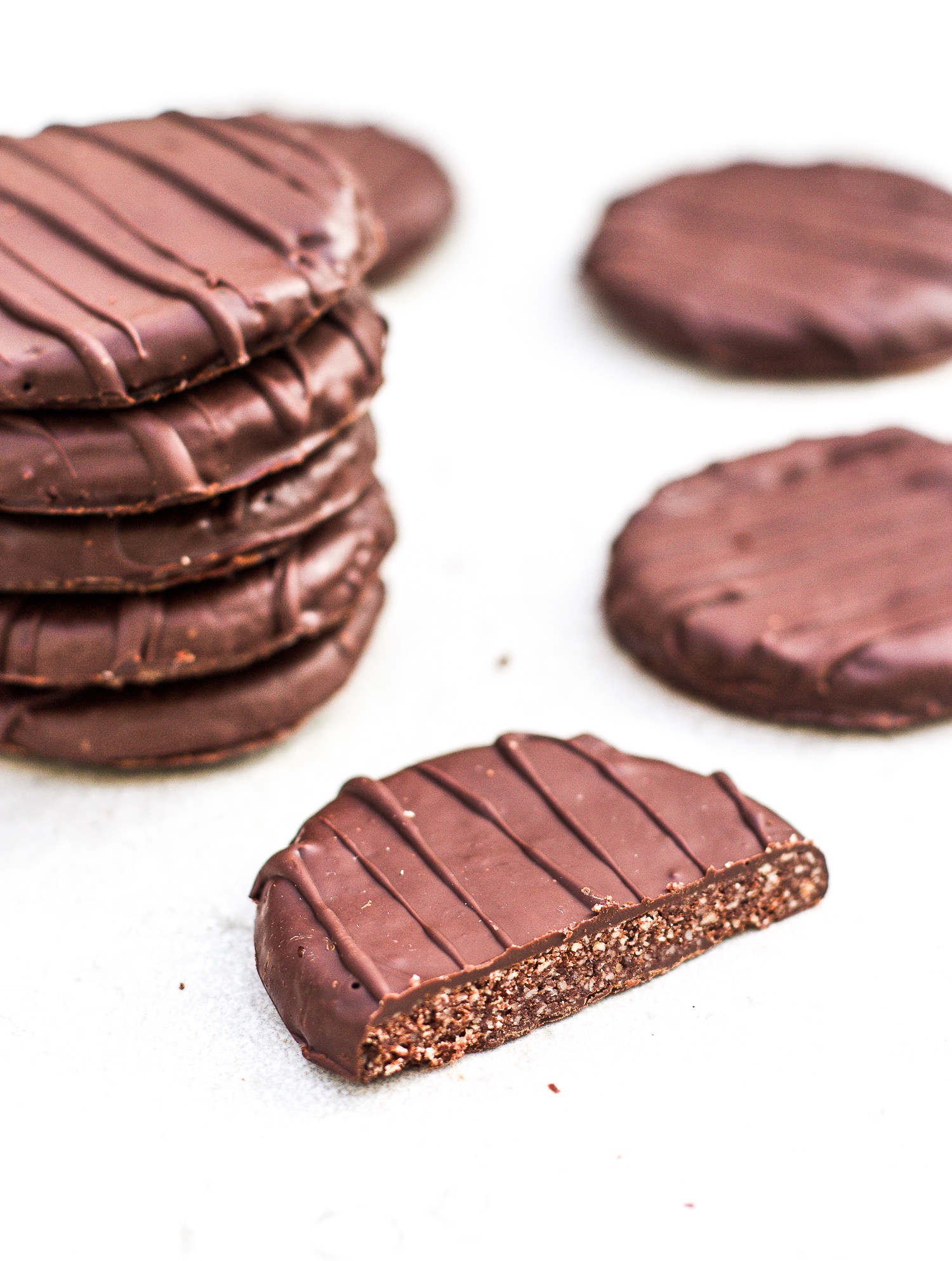 Ingredients
For the Cookies:
240g of Ground Almonds (2 Cups)
25g of Cacao Powder (1/4 Cup)
Pinch of Sea Salt
60ml of Maple Syrup (1/4 Cup)
80ml of Melted Coconut Oil (1/3 Cup)
1/2 Teaspoon of Peppermint Extract
For the Chocolate Coating:
180g of Dark Chocolate
1 Teaspoon of Melted Coconut Oil
1 Teaspoon of Peppermint Extract
There's nothing to say you can't make these all year round but there is something so wintery and festive about peppermint that I love. They're gorgeous by the fire with some hot chocolate.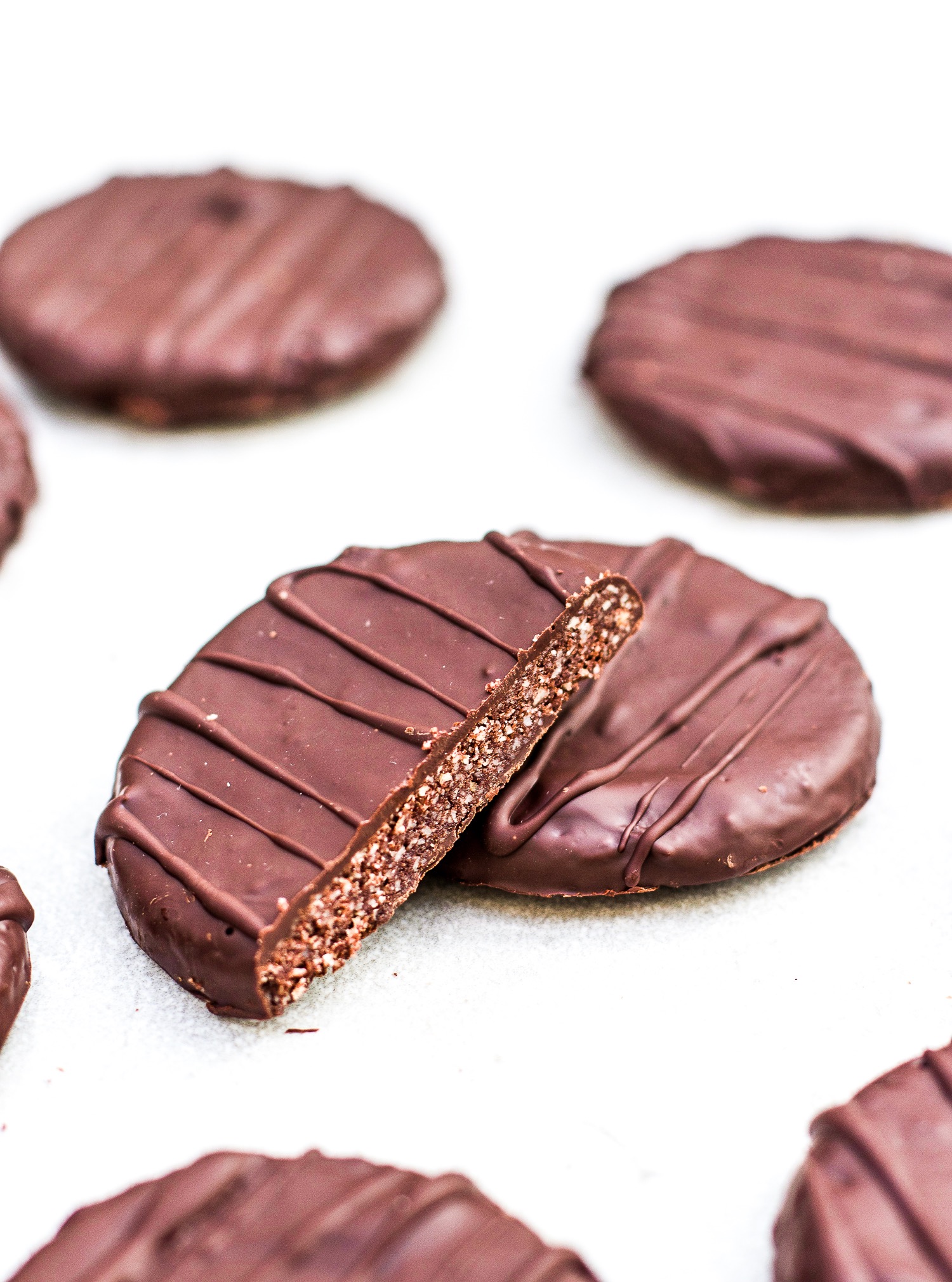 Preheat the oven to 180'C. Mix together the ground almonds, cacao powder and a good pinch of sea salt in a large bowl.
While mixing, add in the maple syrup, coconut oil and peppermint extract.
Shape the mixture into a large ball and roll it out on a clean surface until about half an inch thick. Don't worry about the edges cracking, just use a cookie cutter or small glass to cut cookie shapes from the middle. Lay them out on a roasting tray lined with baking paper. Reshape and roll the mixture as needed.
Bake at 180'C for about 12-15 minutes until starting to crisp. Then leave to cool completely on the tray on a wire rack.
Once they're cool, melt the chocolate and whisk it together with the coconut oil and peppermint extract. Lay baking paper out on a chopping board. Dip each cookie in chocolate to coat, shake off any extra and leave them on the chopping board in the fridge to set.