Brussel Sprout Slaw w/ Cranberries & Almonds
Serves 8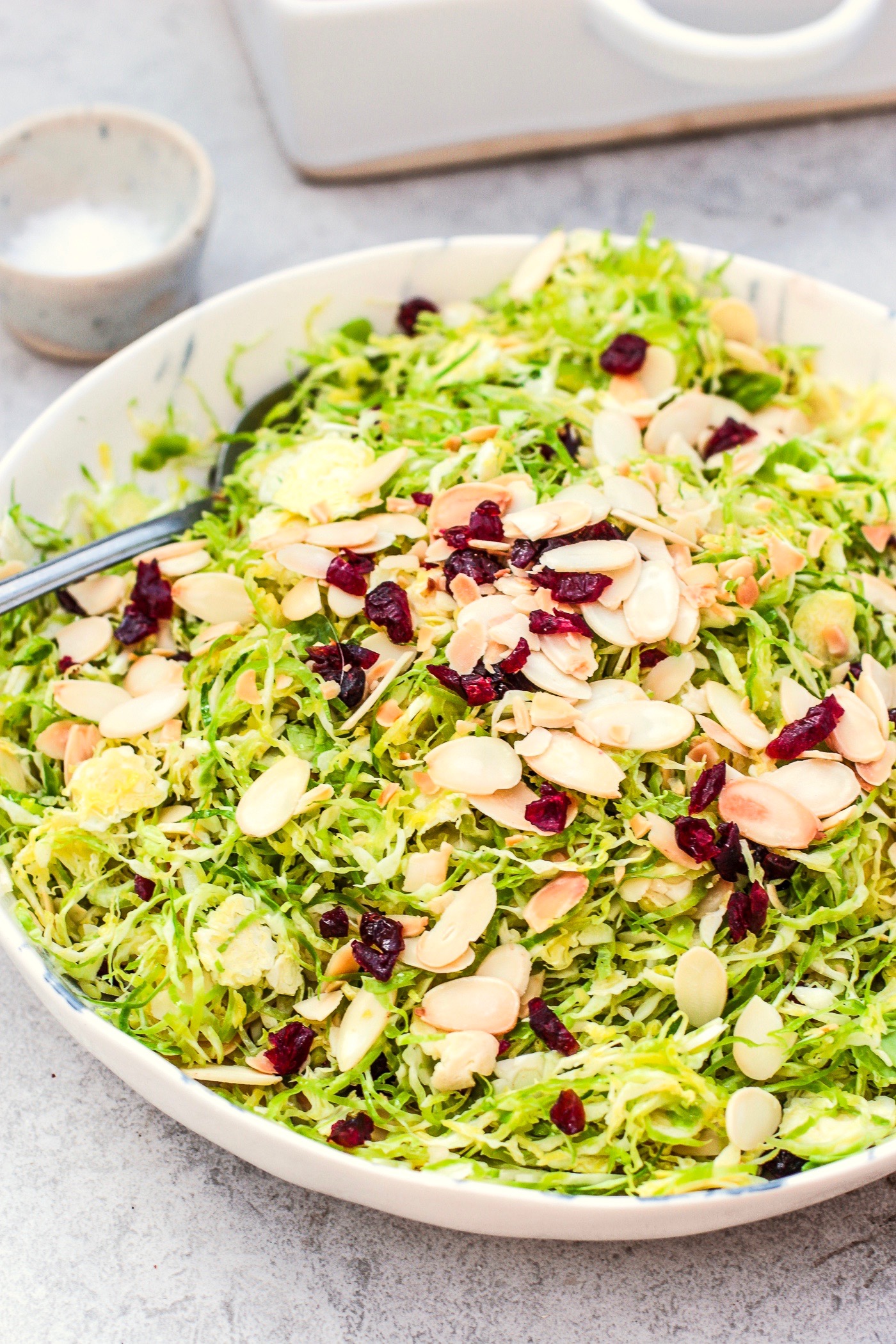 Ingredients
500g Brussel Sprouts
50g of Flaked Almonds (1/3 Cup)
50g of Dried Cranberries (1/3 Cup)
For the Dressing:
Juice of 1 Lemon
1/4 Cup of Olive Oil (60ml)
1 Teaspoon of Dijon Mustard
1 Teaspoon of Honey/Maple Syrup
Salt & Pepper
This brussel sprout slaw is a great alternative to traditional roasted sprouts if you want a little crunch and zing on your plate. I also love that it's really quick when you have a million other things to serve for Christmas dinner. 
Remove any dirty outer leaves from the sprouts so they're nice and clean.
Use a mandolin grater to shave the sprouts into shreds and add them to a large bowl.
Add the flaked almonds to a pan on medium heat and toast them until golden.
While they're on, make the dressing. by combining all the ingredients and whisk them together.
Toss together the brussel sprouts, cranberries and dressing and serve with the toasted almonds sprinkled on top.