Maple Glazed Carrots
Serves 6-8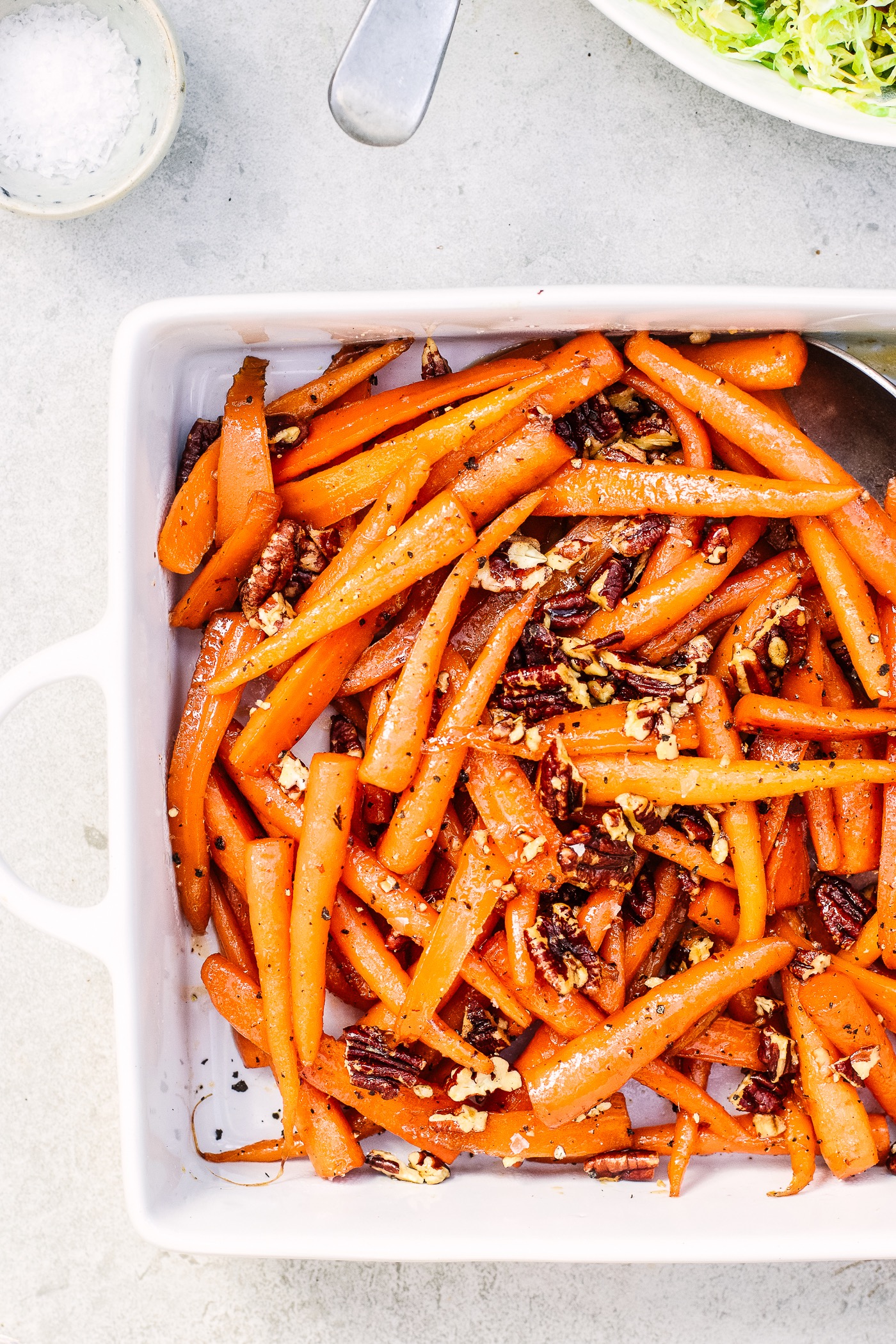 Ingredients
600g of Carrots
50g of Pecans
2 Tablespoons of Olive Oil
200ml of Vegetable Stock
1 Tablespoon of Apple Cider Vinegar
70ml of maple syrup
These are the perfect Christmas side. They're so simple, with a gorgeous, sticky maple glaze and roasted pecans giving them a delicious festive flare.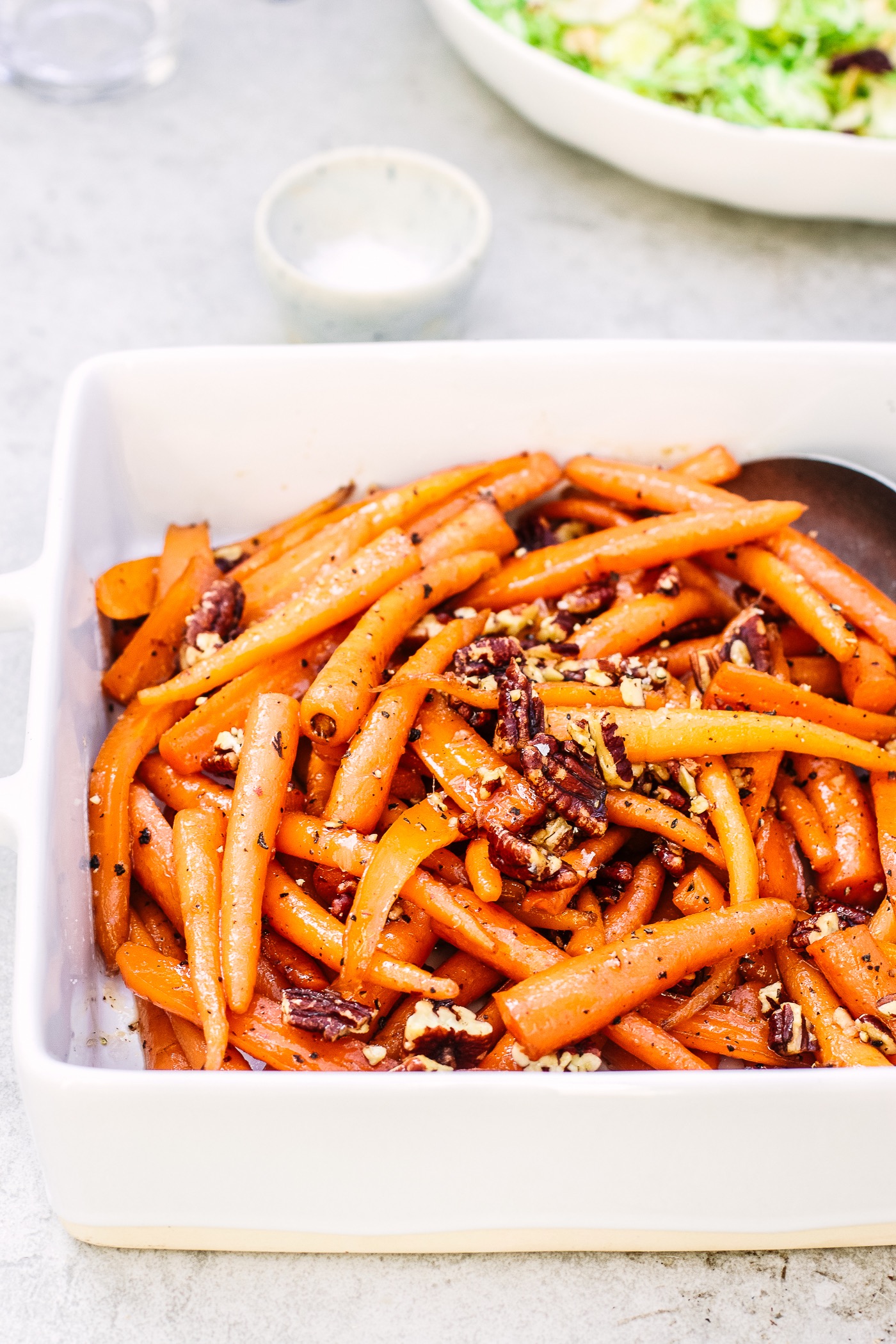 Preheat the oven to 180'C.
If using big carrots, peel them and cut them in half lengthways, then into quarters. If using baby carrots, slice any bigger ones in half lengthways.
Heat the olive oil in a large pan on medium high heat. Add the carrots and cook for a few minutes, tossing every so often, until just starting to brown.
Add the pecans to the oven for about 8 minutes until toasted, then set them aside.
Add the stock, maple syrup and apple cider vinegar to the pan, then bring it to a simmer and pop a lid on. Let it cook for about 15 minutes until the carrots are tender.
Take the lid off and continue to let it cook another 2-3 minutes until most of the liquid is gone. Toss the pecans into the pan so that they get coated in the glaze.
Season with salt and pepper and serve.