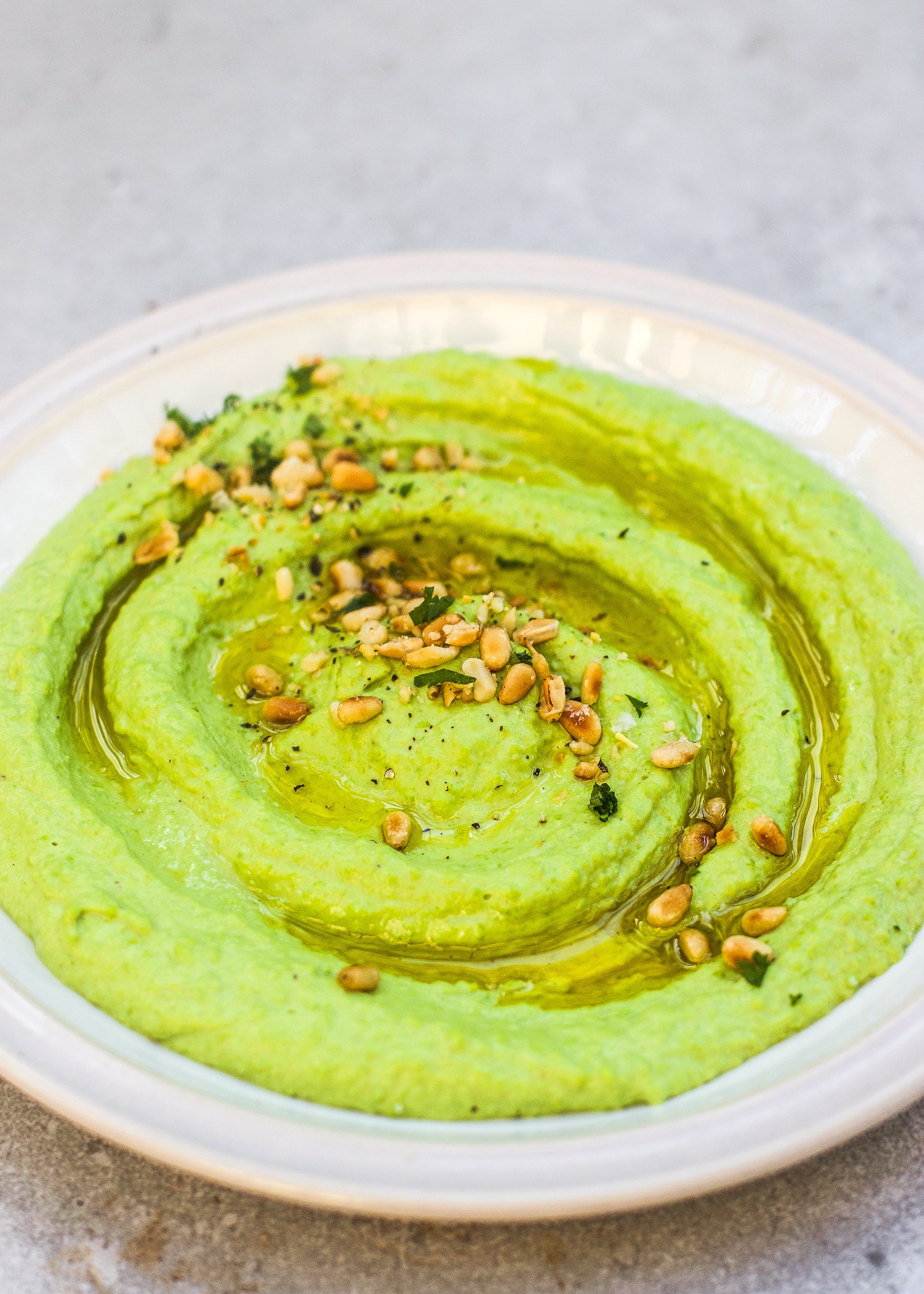 Ingredients
200g of Frozen Peas
Juice of 1 Lemon
1 Clove of Garlic
Sea Salt & Pepper
95g of Tahini
1 Tablespoon of Olive Oil
20g of Pine Nuts
This is such a gorgeous green twist on classic hummus. It's so simple and easy, you can whip it up in minutes. It goes with everything and is a great way to add some more colour and plant based protein to a meal.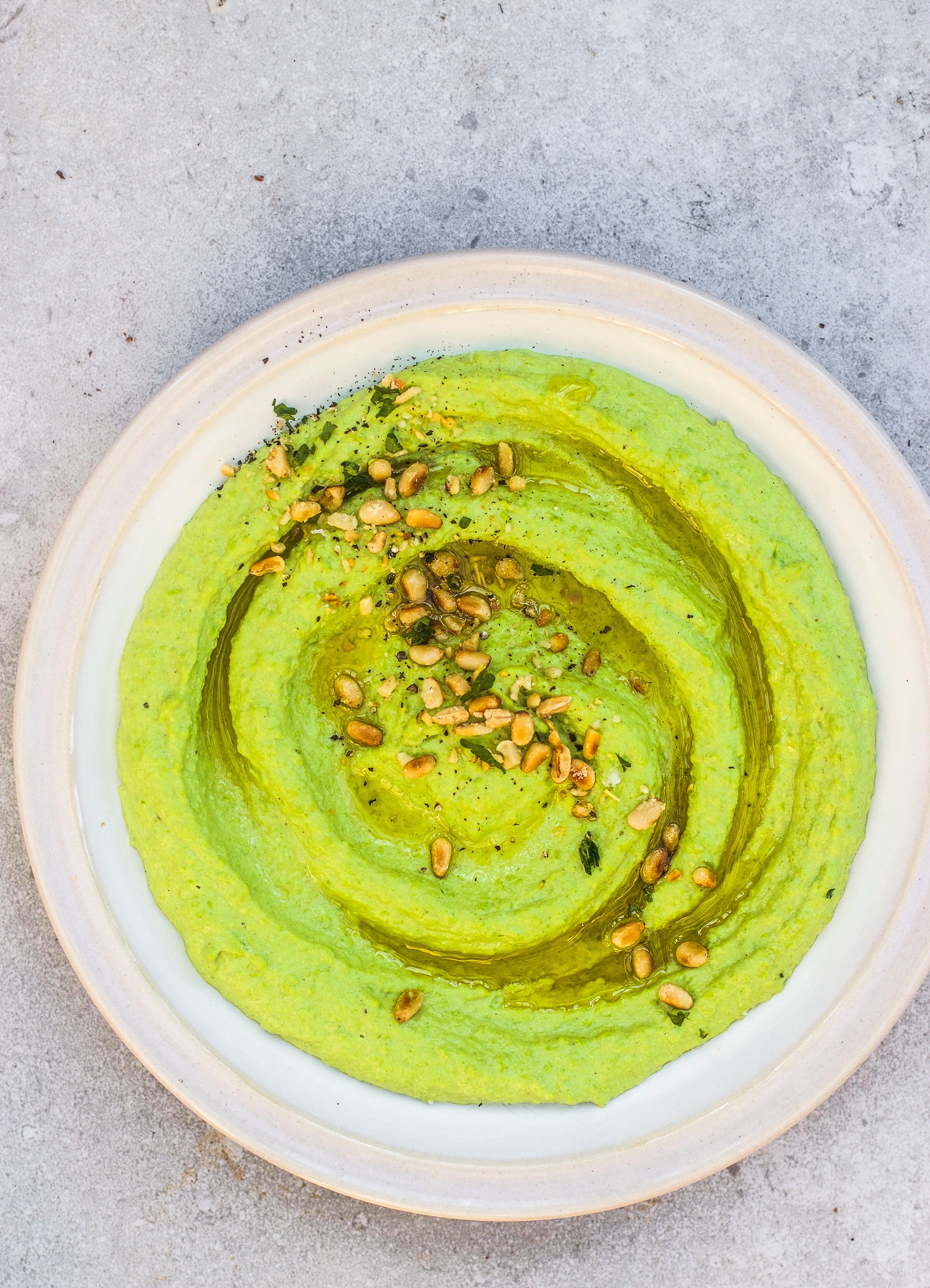 Cook the peas in boiling water for about 3 minutes until bright green.
While they're on, toast the pine nuts in a pan on medium heat until golden.
Drain the peas and rinse them with cold water to cool them. Add them to your blender with the juice of the lemon, the peeled garlic clove and a good pinch of sea salt and pepper.
Blend until smooth. Add the tahini and continue blending until smooth and creamy.
Serve with the toasted pine nuts on top, a drizzle of olive oil and a sprinkling more of salt and pepper.