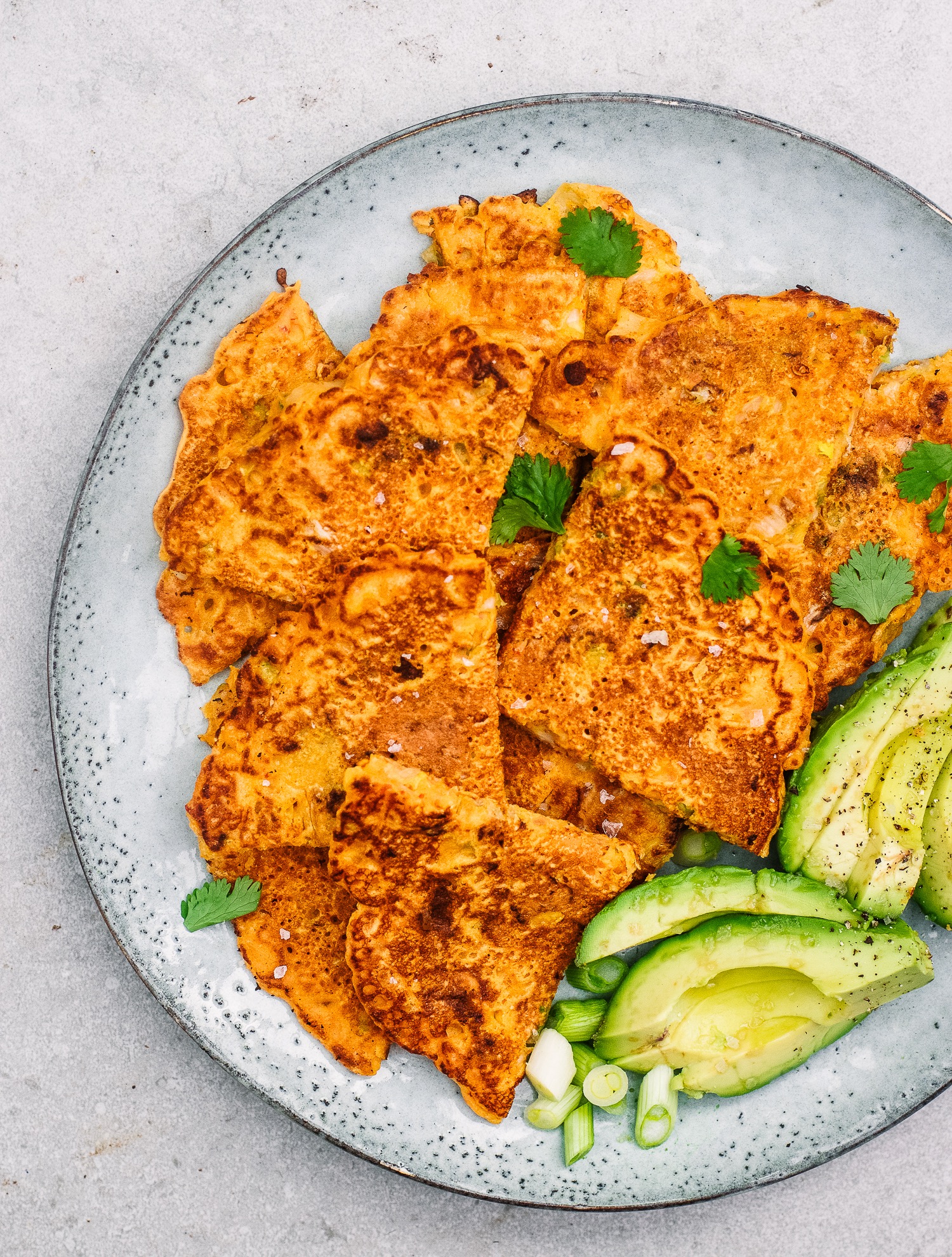 Ingredients
200g of Kimchi
4 Spring Onions
150g of Gram/Chickpea Flour
300ml of Water
2 Tablespoons of Olive Oil
I'm always looking for new plant based breakfast ideas and these are a current favourite. They're crisp and filling and a good kimchi seasons them perfectly without needing to add anything else. They sit somewhere in between an omelette and a savoury pancake and are delicious alone or with some extra toppings. Surprisingly, they're really delicious cold too- I slice them into quarters and add them to lunchboxes.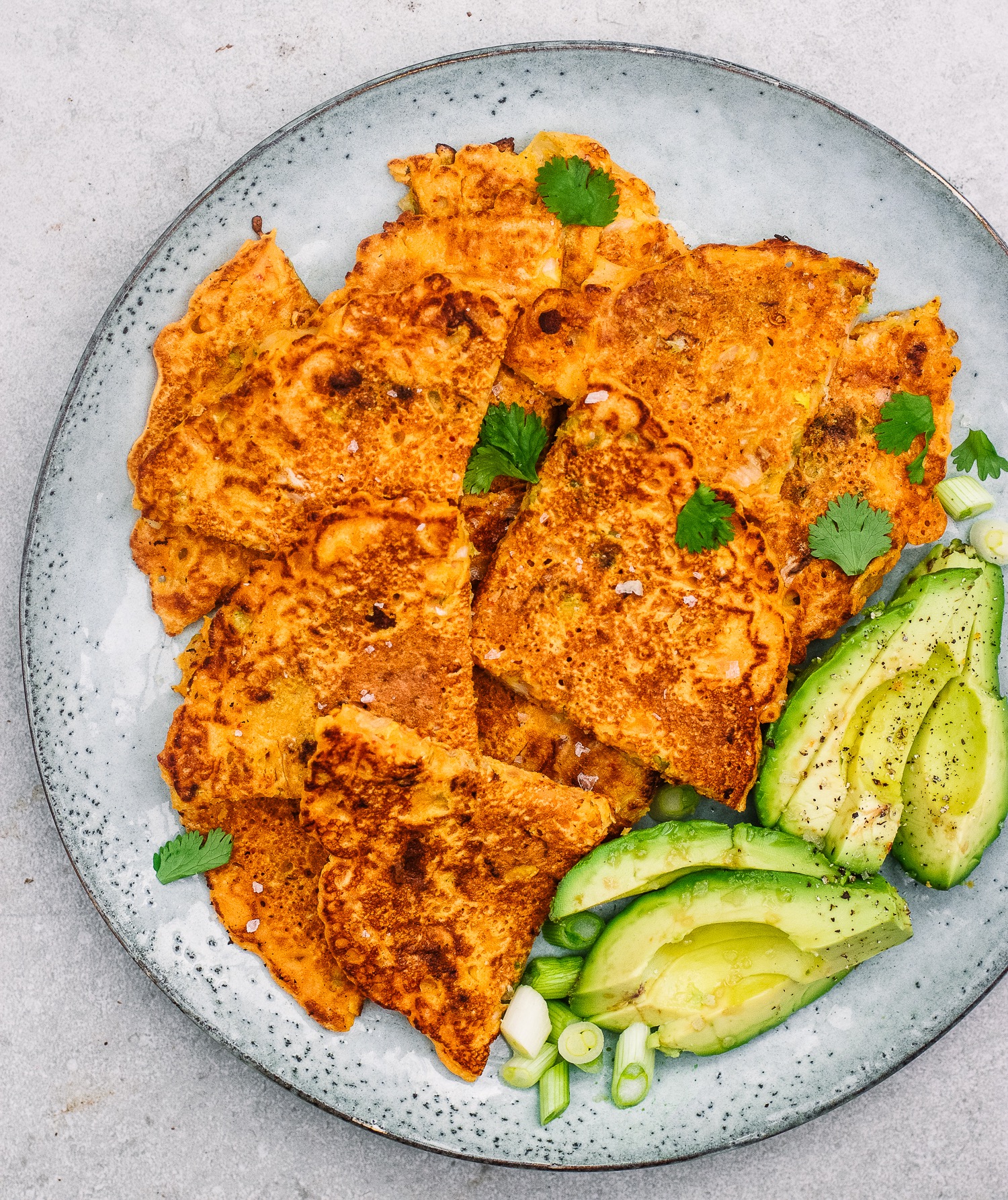 Slice the spring onions and roughly chop the kimchi.
In a large bowl, whisk together the gram flour and water until smooth. Keep whisking to remove any lumps.
Stir in the spring onions and kimchi.
Heat the olive oil in a medium sized pan on medium-high heat. Ladel in a quarter of the mixture. Cook for about 90 seconds, then flip and cook for another 60 seconds.The first pancake will take a little longer than the rest- they should only need about 60 seconds each side.
Serve the pancakes hot and crispy with some ripe avocado.