Cauliflower Dahl
Serves 4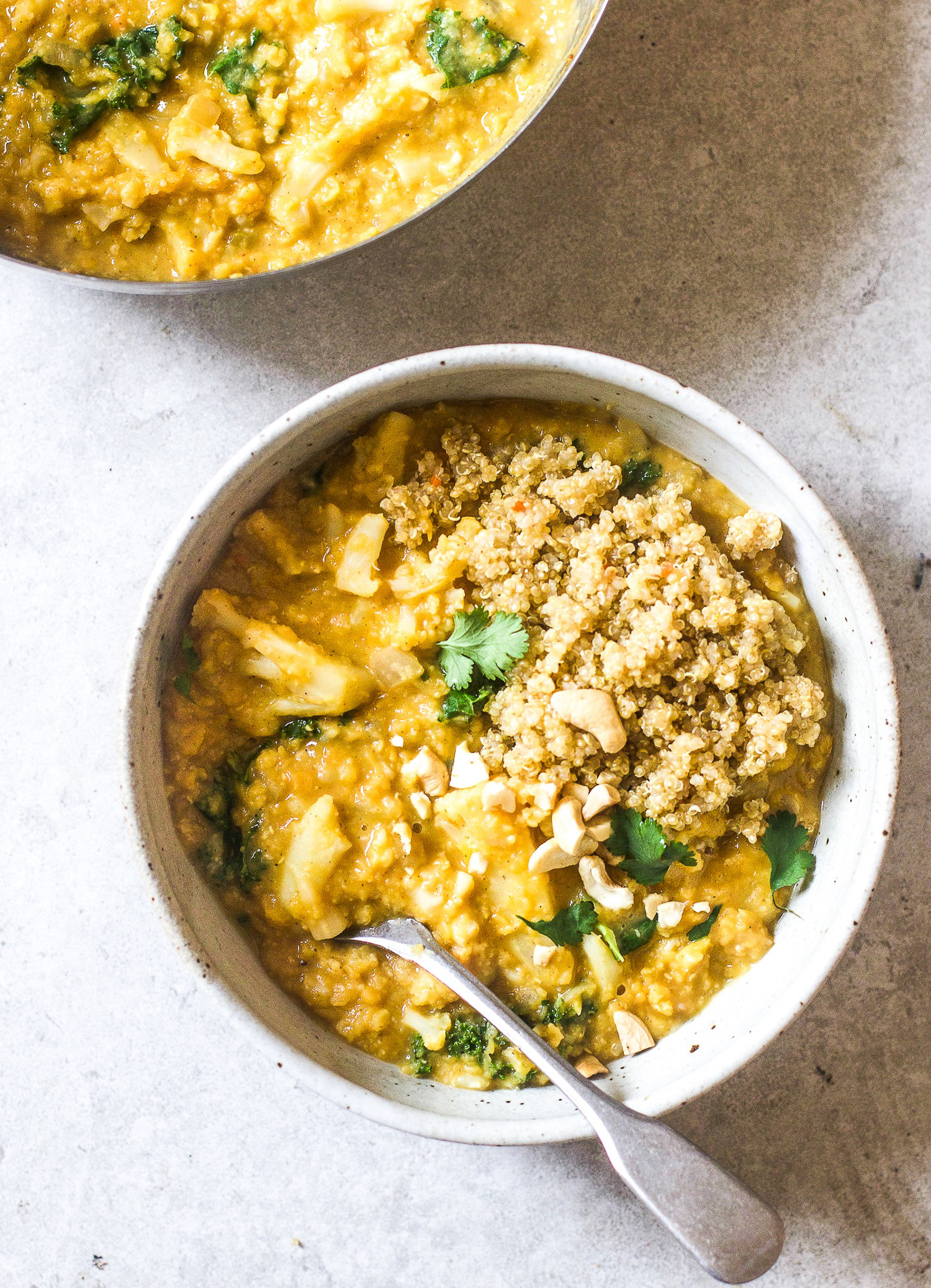 Ingredients
2 Tablespoons of Coconut Oil
1 Onion
3 Cloves of Garlic
20g of Ginger
1 Teaspoon of Ground Coriander
1 Teaspoon of Garam Masala
½ Teaspoon of Smoked Paprika
½ a Cauliflower
350g of Red Split Lentils
350ml of Stock
350ml of Water
200ml of Coconut Milk
30g of Kale or Spinach
Dahl is like a hug in a bowl. This one is simple and fool proof but has so much flavour. It's such a comforting way to nourish your body and red lentils are a great source of plant based protein.
Rinse the lentils.
Dice the onion, mince the garlic and peel and grate the ginger. Chop the cauliflower into small florets.
Add 2 tablespoons of coconut oil to a medium saucepan on medium heat, then add the onion. Cook for about 5 minutes until softening.
Add the garlic, ginger and spices and cook for another two minutes, stirring regularly.
Then add in the cauliflower and cook for a few minutes, tossing well.
Add in the lentils and cover with the stock and water. Bring it to a boil, then turn down the heat a little and let simmer for about 20 minutes. If towards the end it looks a little too dry just add a splash more water.
Stir in half a tin of coconut milk and let it simmer for another 5 minutes, until most of the liquid is absorbed and you have a porridge like consistency. For the last 2 minutes, add in a handful of kale or spinach.