Buckwheat Soda Bread
Makes 1 Loaf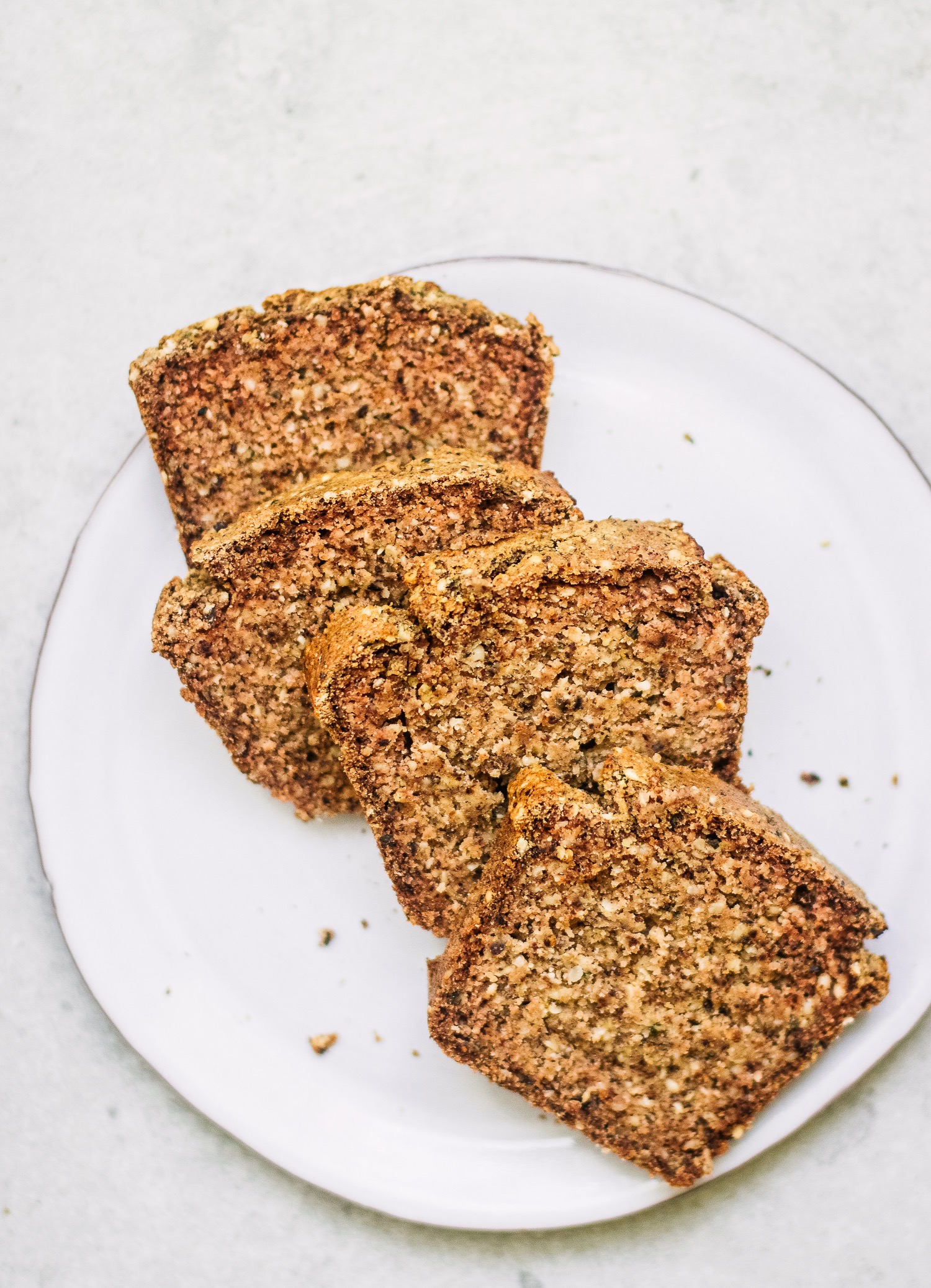 Ingredients
200g of Ground Almonds
140g of Buckwheat Flour
50g of Ground Flaxseed
70g of Hulled Hemp Seeds
2 Teaspoons of Gluten Free Baking Soda
40ml of Maple Syrup
40ml of Apple Cider Vinegar
350ml of Water
This bread is my favourite thing to bake at the moment. It's so easy and the perfect all rounder that tastes good with everything.
Combine the ground almonds, buckwheat flour, ground flax, hemp seeds, baking soda and a good pinch of sea salt in a large mixing bowl.
In a medium bowl, combine the water, maple syrup and cider vinegar.
Add the wet ingredients to the dry and mix well.
Let the mixture rest for about 30 minutes- this is really important.
Preheat the oven to 180'C while it's resting and grease a 1lb loaf tin well with olive oil.
Scrape the mixture into your loaf tin and smooth the top out evenly.
Place in the middle rack of your oven and cook for about 55-60 minutes until the top is well browned and a knife inserted into the middle comes out clean.
Let it cool in the tin on a wire rack for about 20 minutes, then remove it from the baking tin and let it cool fully.
When completely cool, slice and store in the fridge for up to a week.