Lemony Butter Bean & Rice Soup
Serves 4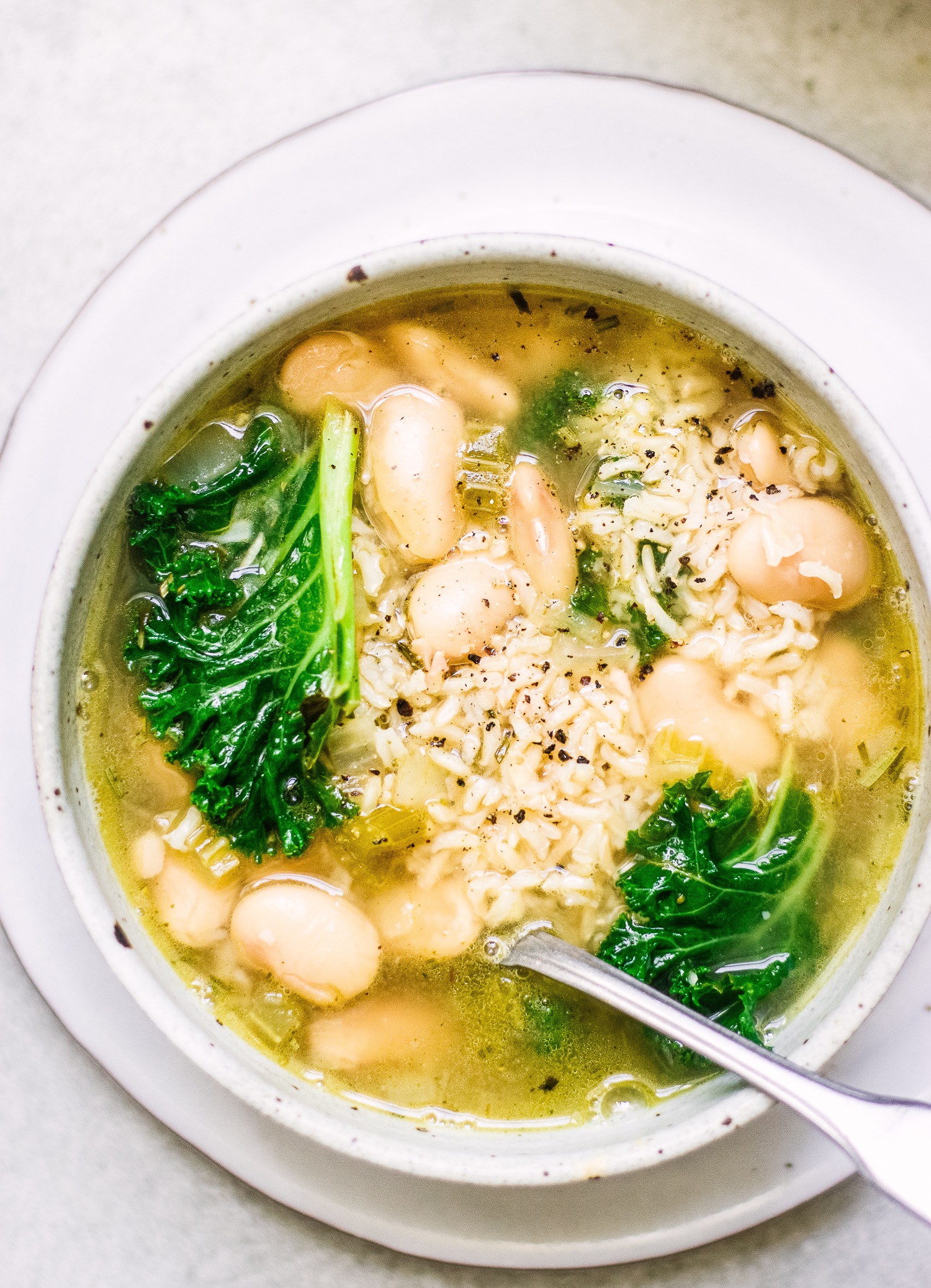 Ingredients
1 Tablespoon of Olive Oil
1 White Onion
2 Celery Stalks
2 Cloves of Garlic
1 Sprig of Fresh Rosemary
2 x 400g Tin of Butter Beans
90g of Brown Rice
1.25L of Vegetable Stock
Juice of 2 Lemons
25g of Kale
This is heavenly. It's simple, fool proof and somehow both light and seriously satisfying. It's perfect for when you need instant comfort with minimal effort.
Dice the onion and celery and mince the garlic. Pinch the rosemary leaves from the stalk and finely chop them. Drain and rinse the beans.
Add the olive oil to a large pot on medium heat. Add the onions and celery and cook for about 5 minutes until softening
Add the garlic and rosemary, toss and cook for about a minute.
Add the rice and the beans and season well with salt and pepper. Pour in the stock and the juice of 2 big lemons.
Bring it up to a rolling simmer. Pop the lid on and let it simmer for about 30 minutes until the rice is tender and the soup has thickened.
Add the kale to the pot and cook until wilted. Season well with salt and pepper before serving.