Mushroom Avocado Toast
Serves 2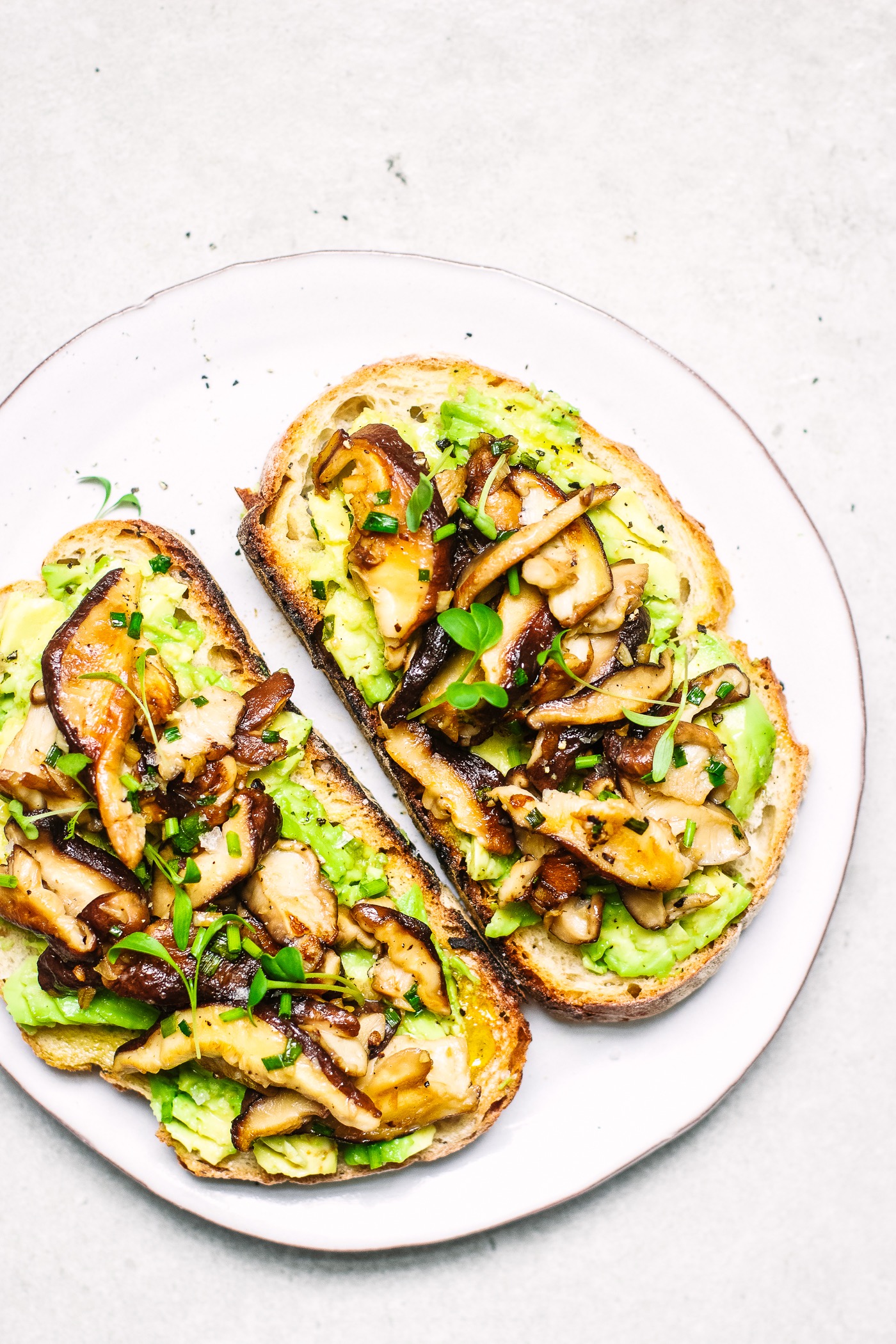 Ingredients
2 Tablespoons of Olive Oil
2 Cloves of Garlic
200g of Shiitake Mushrooms
2 Tablespoons of Tamari
Handful of Chives
2 Ripe Avocados
4 Slices of Sourdough
Sea Salt & Pepper
Avocado toast is hardly revolutionary but I think it's earned it's place at the top of the breakfast chain. I don't think I'll ever get sick of it, but I do like to change it up. This is one of my favourite ways- you can use regular mushrooms but shiitake have a gorgeous buttery taste
Mince the garlic. Add the olive oil to a pan on medium heat. Add the garlic and cook for about 2 minutes until fragrant.
Slice the mushrooms and chop the chives. Add the mushrooms to the pan and drizzle over the tamari. Season with salt and pepper and cook for another 3-5 minutes, tossing often, until the mushrooms are tender and starting to brown.
While they're cooking, toast the bread.
When the mushrooms are ready turn off the heat, sprinkle over the chives and toss well.
Mash the avocado on to the toast, drizzle over some olive oil and season generously with salt and pepper.
Pile the mushrooms on top and serve.