Spicy Butter Bean Falafel
Makes 6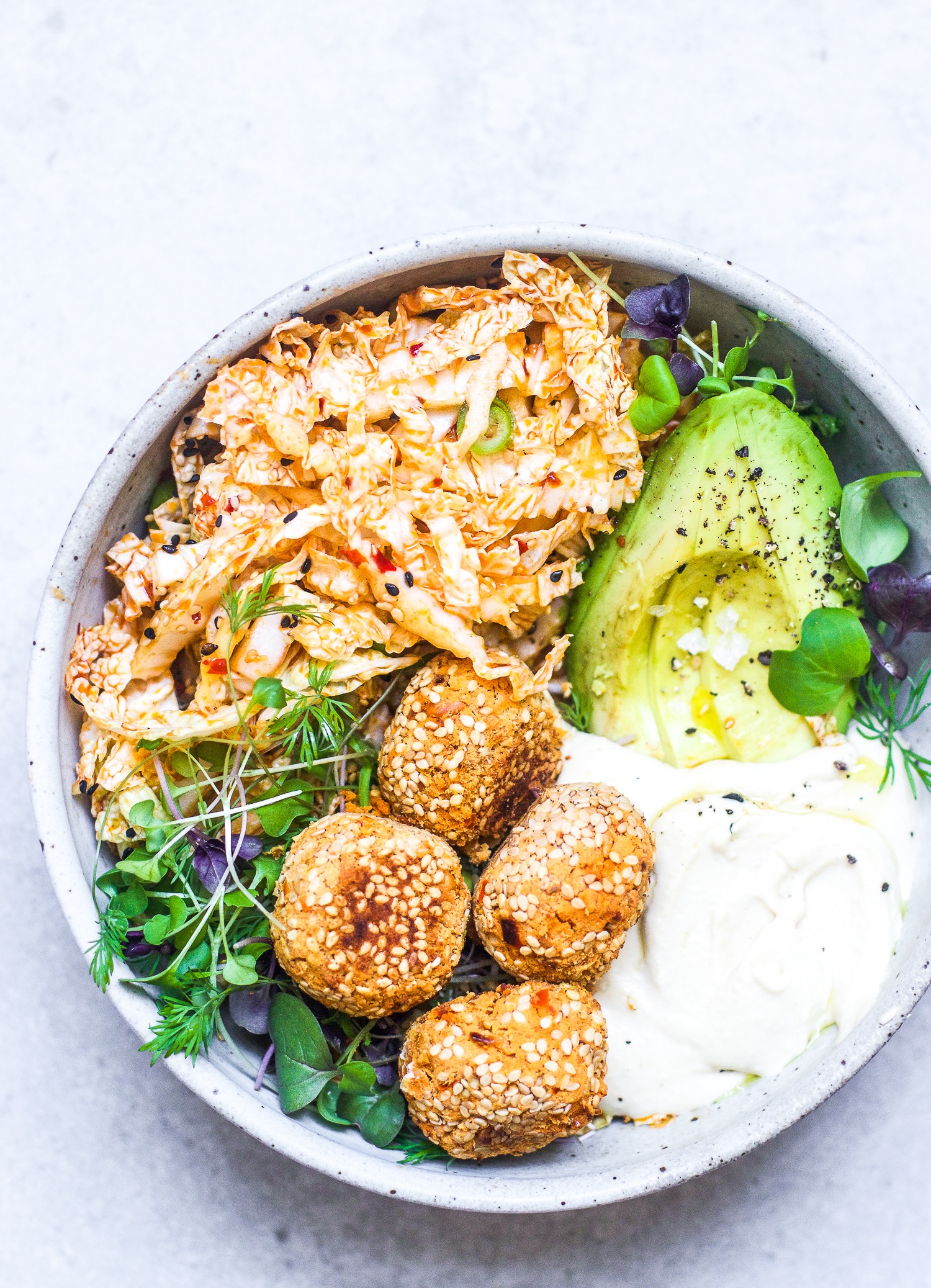 Ingredients
1 Tin of Butter Beans (240g Drained Weight)
2 Cloves of Garlic
20g of Tahini
15g of Harissa
½ Lemon
20g of Sesame Seeds
30ml of Olive Oil
This is a delicious little twist on falafel. You can use classic chickpeas but butter beans make a lovely subtle change and the zing and heat of the harissa is gorgeous. Use a nice oily harissa and a the runniest tahini you can find.
Preheat the oven to 200'C.
Start by draining the butter beans and rinsing them.
Add them to your food processor with the tahini, minced garlic, harissa and the juice of half a lemon.
Season with salt and pepper and pulse until it's just starting to come together. Don't over blend it, you want it to be a chunky paste that holds together when shaped but isn't smooth.
Use your hands to roll the mixture into balls and then roll them in sesame seeds to coat. Grease a roasting tray well with olive oil, then add the balls and shake it gently so they roll around in the oil.
Bake at 200'C for 25 minutes until golden. Flip them once after about 15 minutes.