Coconut Macaroons
Makes 12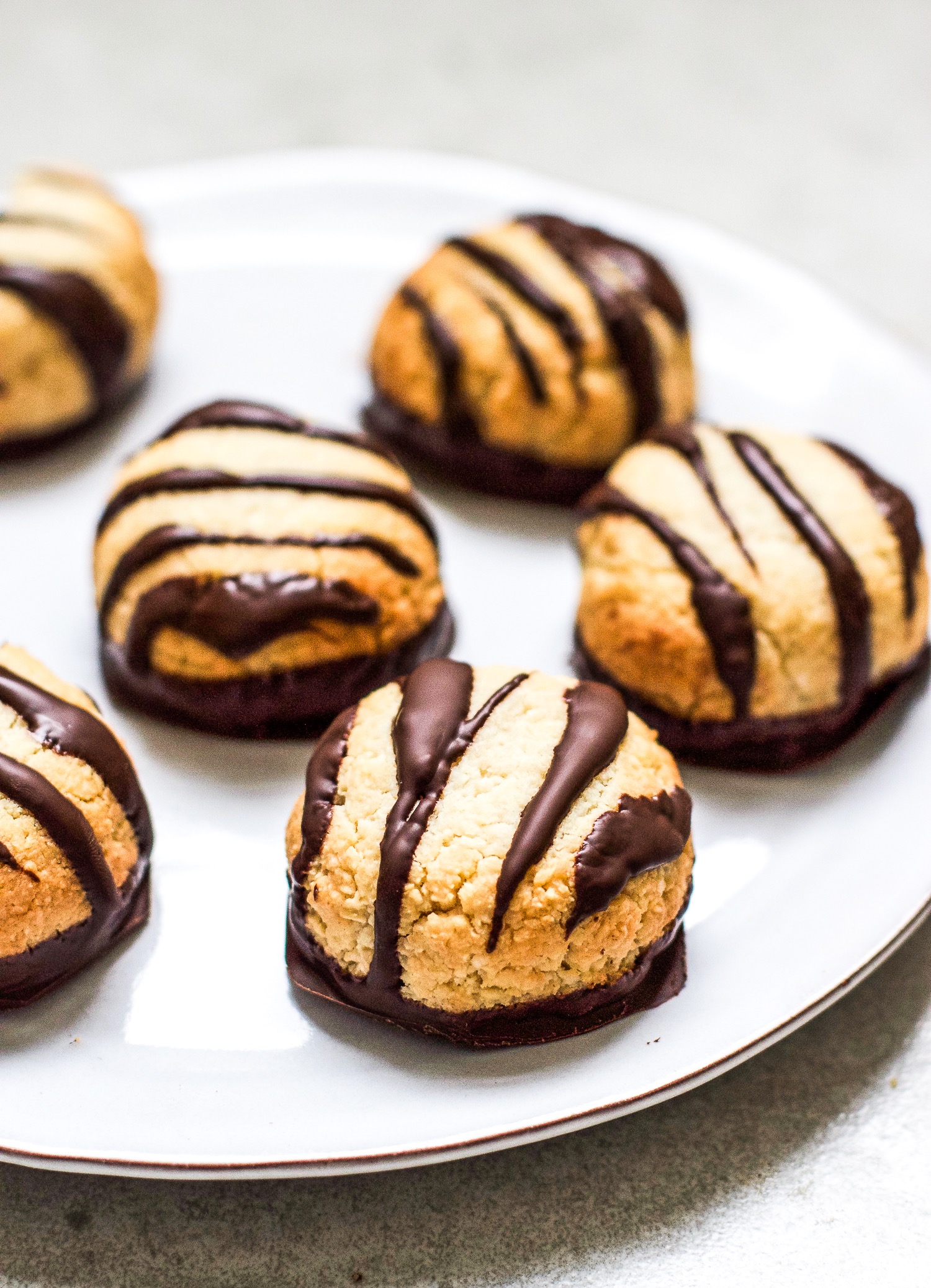 Ingredients
220g of Desiccated Coconut
60g of Ground Almonds
90g of Solid Coconut Oil
125ml of Maple Syrup
75g of Dark Chocolate
Just 5 simple ingredients for the most gorgeous, nutritious afternoon treat.
Preheat oven to 180'C.
Add all of the ingredients except the chocolate to your food processor and blend for at least one full minute (it could be more depending on your machine) until you have a sticky mixture that you can easily roll into a ball, you still want the desiccated coconut to have some texture though.
Line a baking sheet with baking paper. Roll the mixture into tightly packed balls, place them onto the baking sheet and press them down gently with your palm.
Bake for about 12 minutes until golden. Take them out and let them cool fully on a wire rack.
When they're cool, melt the chocolate. Dip the flat bottom of each macaroon into the chocolate and then set it on plate covered in baking paper. Repeat with each macaroon, then drizzle the remaining chocolate over the top.
Pop them in the fridge to set.