Banana Chip Swirl Ice Cream
Serves 8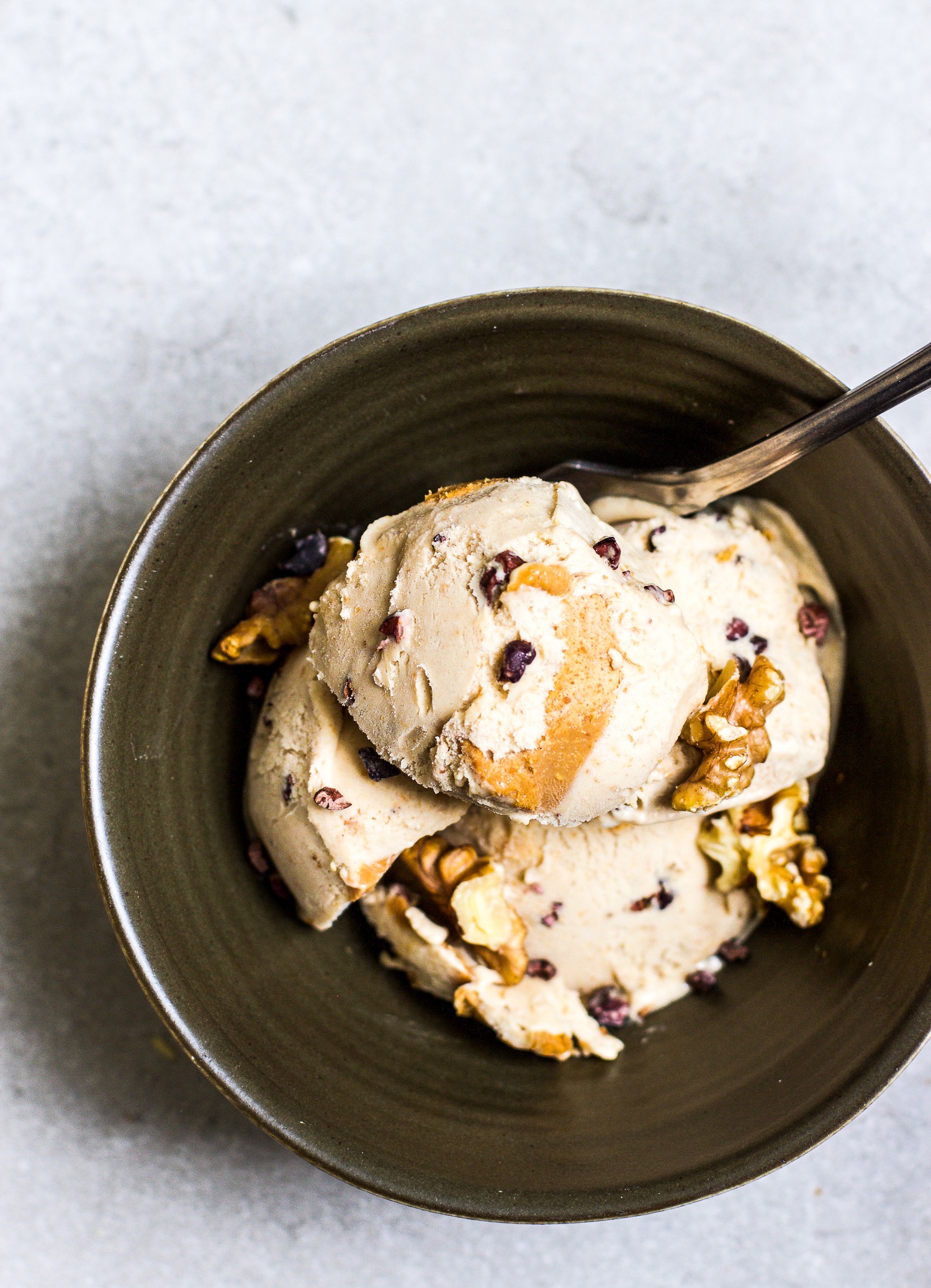 Ingredients
4 Bananas
120ml of Nut Milk
30ml of Maple Syrup
150g of Cashew Butter
15g of Cacao Nibs
This is the easiest ice cream you'll ever make. It's so creamy and moreish you'd never know the ingredients list reads more like a smoothie than an ice cream tub.
Slice the bananas and pop them in the freezer overnight.
Add the frozen bananas slices to your food processor with nut milk, maple syrup, half of the nut butter and a pinch of sea salt.
Blend on high until totally smooth and thick.
Stir in the cacao nibs.
Transfer half of the mixture to a freezer container and smooth it out. Dollop half of the remaining nut butter in blobs over the top. Then pour over the remaining mixture. Repeat with the last of the nut butter.
Place in the freezer for about 2 hours. If it's been in the freezer for a while, take it out about 20-30 minutes before scooping.