Cream of Tomato Soup
Serves 4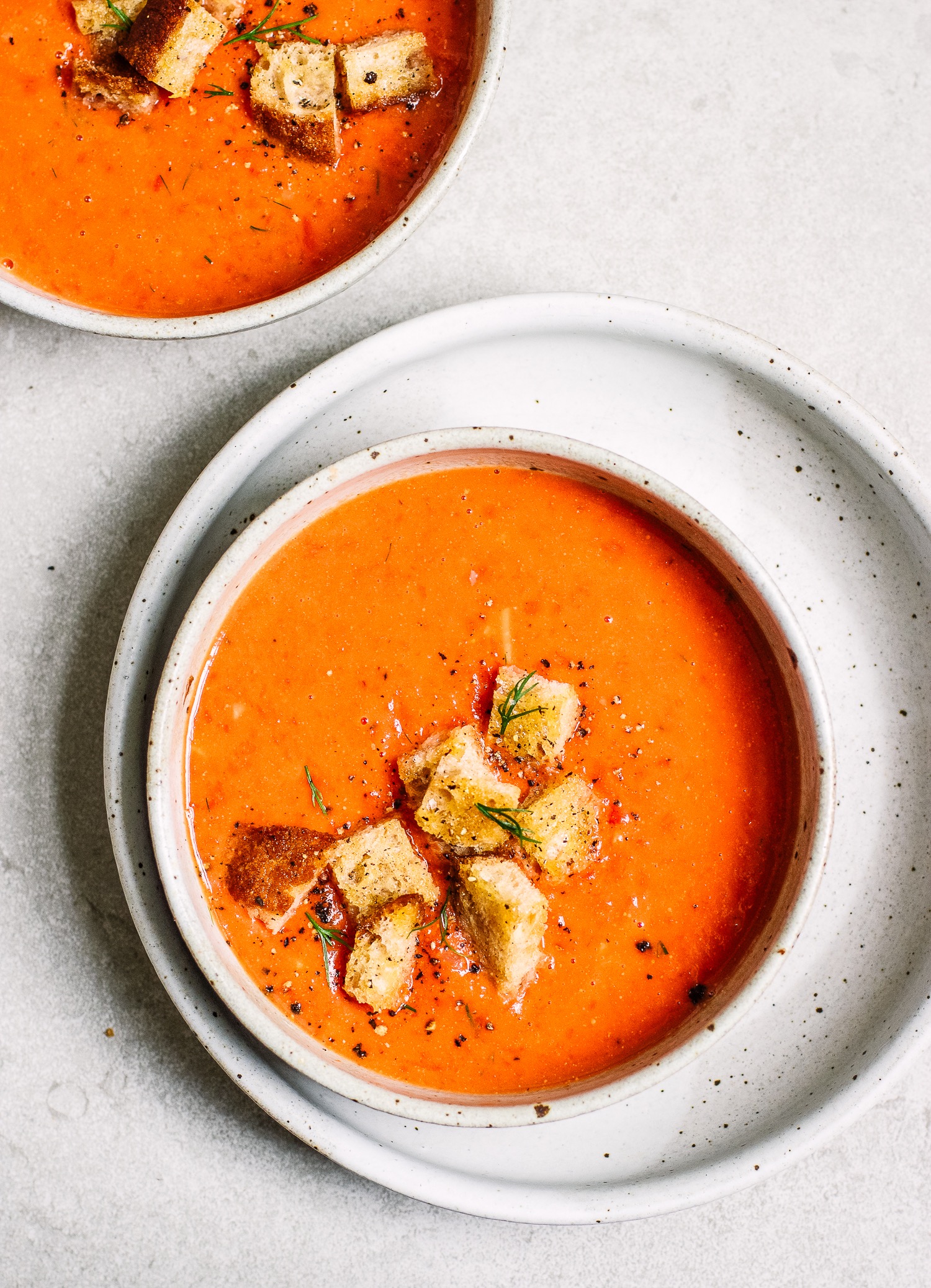 Ingredients
60ml of Olive Oil
2 Shallots
2 Spring Onions
2 Garlic Cloves
2x400g Tins of Chopped Tomatoes
250ml of Oat Milk
250ml of Oat Cream
5g of Fresh Dill
This soup is inspired by the cult classic velvety cream of tomato soup at Sarabeth's in New York but with a plant based twist. One bite changes tomato soup for you forever.
Dice the shallots and mince the garlic. Slice the spring onions.
In a large pot, heat 2 tablespoons of the olive oil over medium heat. Add the shallots, spring onions and garlic. Cook, stirring occasionally, for about 3-4 minutes, until softened.
Pour the tinned tomatoes, oat milk and oat cream into the pot and bring it up to a simmer.
Season generously with sea salt and pepper and reduce the heat to very low. Cook for about 15 minutes on this low heat, you don't want it to bubble too much.
Then, finely chop a handful of dill and stir it into the soup before serving.