Sesame Carrot Salad
Serves 6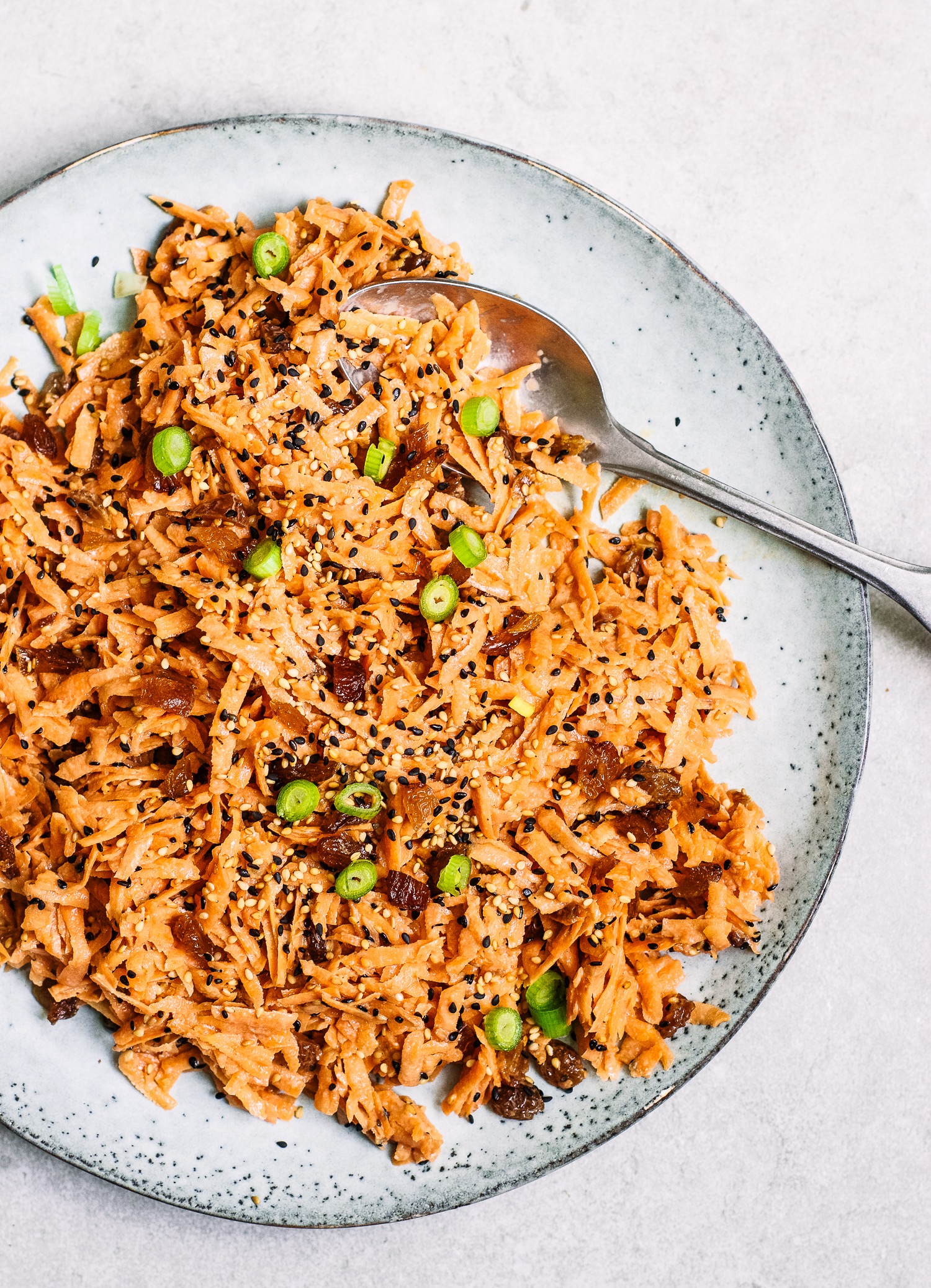 Ingredients
For the salad:
500g of Carrots
30g of Sesame Seeds
50g of Raisins
3 Spring Onions
For the dressing:
45g of Tahini
20ml of Maple Syrup
45ml of Balsamic Vinegar
This is one of those great 'goes with everything', always delicious salads that's easy to to throw together and completely fool proof.
Peel the carrots and grate them into shreds. Add them to a large bowl. A food processor with a grater attachment will save you time here if you have one.
Roughly chop the raisins and add them to the bowl with the carrots. Toast the sesame seeds in a pan on medium heat until popping and golden, then set them aside. Slice the spring onions and add them to the bowl.
Whisk together all of the dressing ingredients until smooth. Drizzle it over the carrots and toss well. Sprinkle over the sesame seeds and serve.