Lemon & Pea Risotto
Serves 4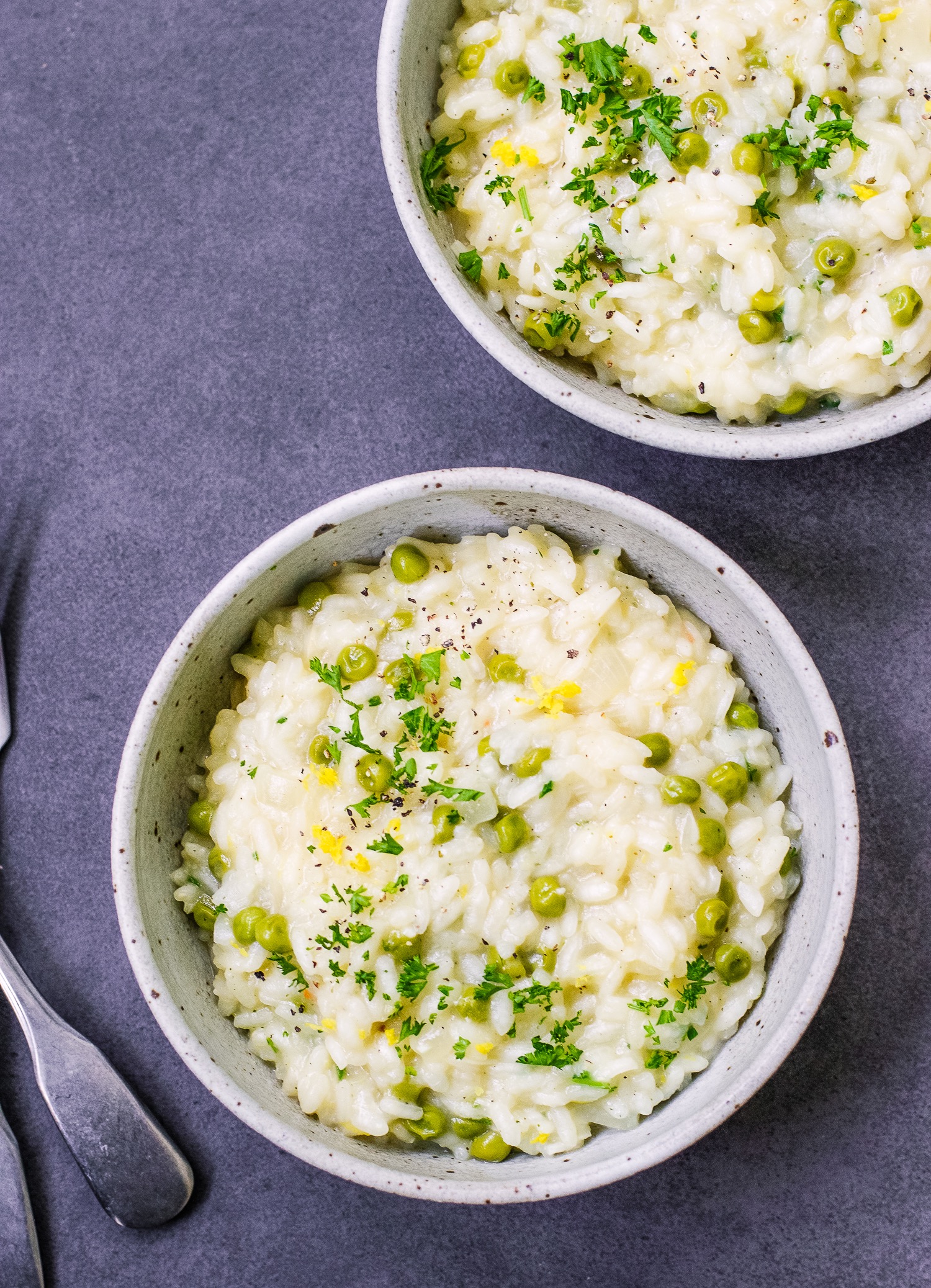 Ingredients
1 White Onion
2 Cloves of Garlic
30ml of Olive Oil
1.2L of Stock
350g of Arborio/Risotto Rice
1 & 1/2 Lemons
150g of Frozen Peas
50ml of Nut Milk
5g of Parsley
I know vegetarians everywhere roll their eyes at the mere mention of risotto after years of it being their only choice on the menu but it is a classic for a reason and this one is gorgeous and so easy. The zing from the lemon gives a lovely lightness to this seriously comforting dinner.
Peel and dice the onion and mince the garlic.
Add the olive oil to a large pot on low-medium heat. Add the onion and garlic and cook for about 5 minutes until tender, don't let them crisp.
Heat up the stock in another saucepan on medium heat so that it's simmering gently.
When the onions are soft, add the rice to the pan and season with salt and pepper. Let it toast, stirring often, for about 2 minutes.
Add a ladleful of hot stock and stir. Continue adding stock a ladle at a time and stirring often, waiting for the rice to absorb it before adding the next ladleful. This will take about 20 minutes for all of the stock. While it's cooking, zest and juice the lemons.
Finish adding the stock and with the last ladle, add the peas and stir them through. Add the zest and the juice of the lemons now too. Then chop the parsley.
Stir in a good dash of nut milk and the chopped parsley.
Serve with sea salt and pepper.