White Bean & Charred Garlic Soup
Serves 4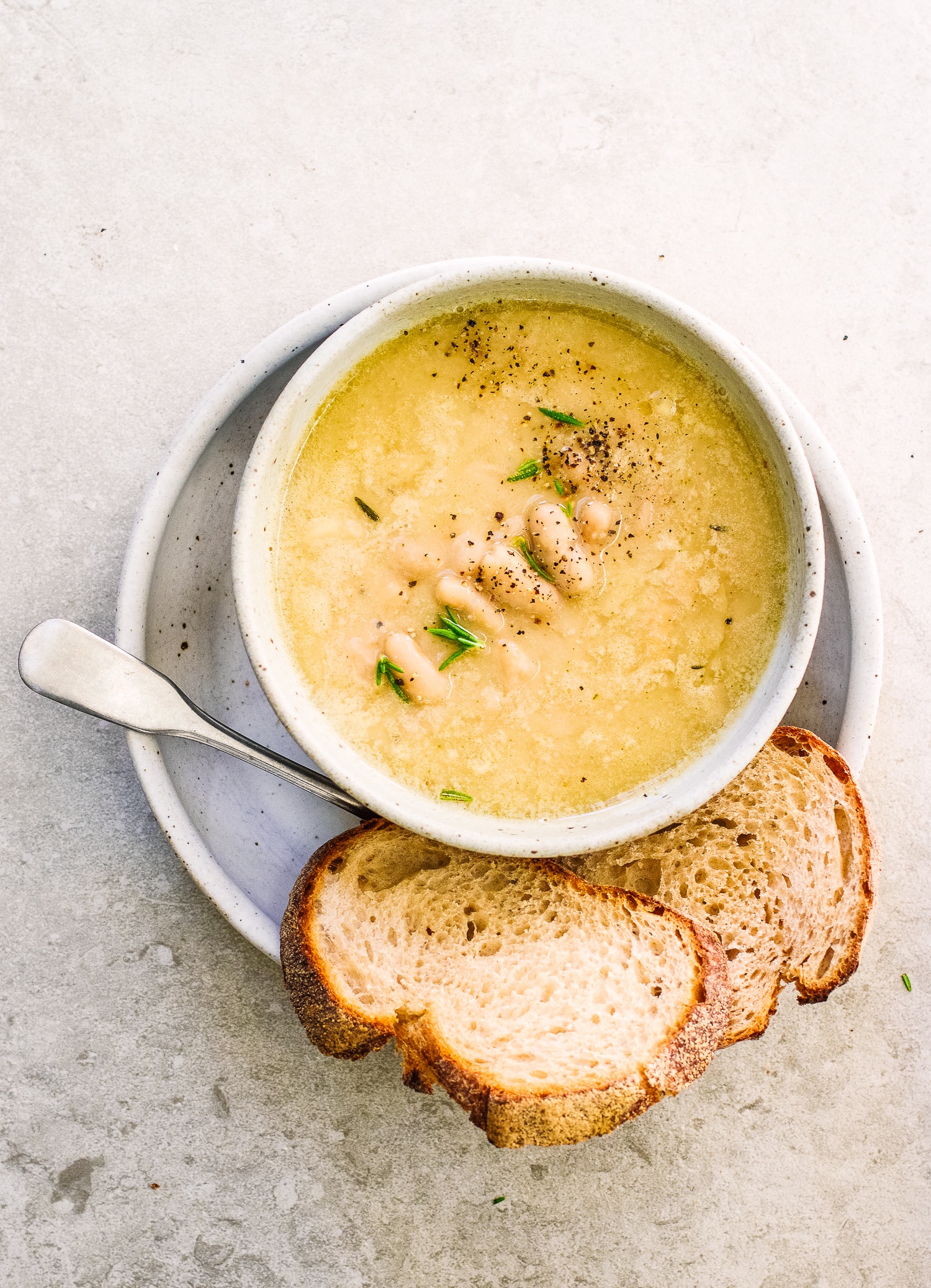 Ingredients
3 Tins of Cannellini or Butter Beans (each 240g drained weight)
3 Tablespoons of Olive Oil 
4 Cloves of Garlic 
Handful of Fresh Rosemary
700ml of Stock
This is such a gorgeous, creamy soup with serious flavour and just 5 cheap ingredients. Charring the garlic and crisping the rosemary makes them taste rich and roasted in a matter of minutes- you can have this on the table in 15 minutes.
Drain and rinse the beans and set them aside.
Peel the garlic. Place a small pan on medium heat and add the olive oil. Add the whole garlic cloves and let them sizzle. Cook them for about 1 minute each side until nice and golden all over. Then, add the rosemary leaves (discard the stalks) and continue to cook for another minute until the garlic is browned and the rosemary is almost crisp.
Add two thirds of the beans to your blender with the stock. Use a spoon to remove the charred garlic and rosemary from the pan and add them to the blender. Blend until smooth.
Pour the leftover oil into a soup pot and turn the heat to medium. Add the remaining whole beans, season well with salt and pepper and toss them in the oil. Let them cook for a few minutes, tossing often, then pour in the creamy bean mixture.
Place a lid on the pot, turn the heat up to medium-high, and bring it all up to a simmer for about 5 minutes, stirring occasionally, then serve.