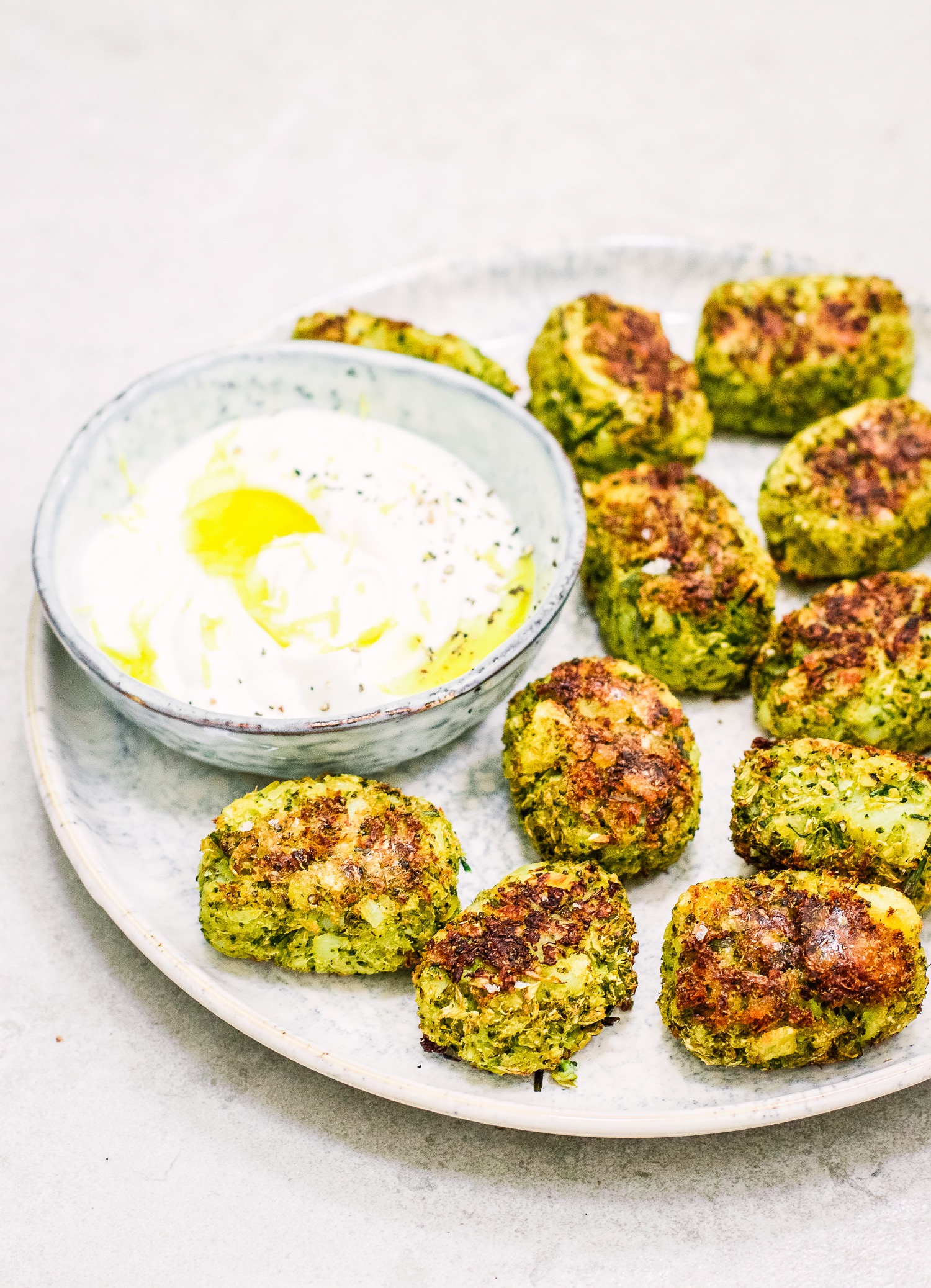 Ingredients
550g of Potatoes (approx 2 large potatoes)
300g of Broccoli
5g of Chives
3 ingredients- crispy, salty and perfect for dunking, these are so moreish and addictive and a great way to sneak your greens in. Serve them with your favourite sauce, I like sweet chili sauce or a garlic lemon vegan yoghurt sauce.
Preheat the oven to 180'C.
Peel the potatoes and place them in a large pot and cover with cold water. Bring the water to a boil and once boiling, cook the potatoes for about 20 minutes until tender when poked with a fork but not mushy. Drain them and set them aside to cool a little.
Add the broccoli and chives to your food processor and pulse on high until it's in very small chunks. Then transfer it to a large bowl.
Add the potatoes to the food processor and pulse until mashed, go almost all the way to full mashed potato but with some chunks.
Add the potatoes to the bowl with the broccoli and a good pinch of sea salt and pepper. Mix really well.
Drizzle a roasting tray with olive oil. Use your hands to shape the mixture tightly into small cylinders. Lay them out on the roasting tray.
Shake the pan to roll them in the oil, then drizzle over a little more. Season with salt and pepper and bake for about 40 minutes until crispy, flipping them carefully half way through.