French Lentil Mushroom Stew
Serves 4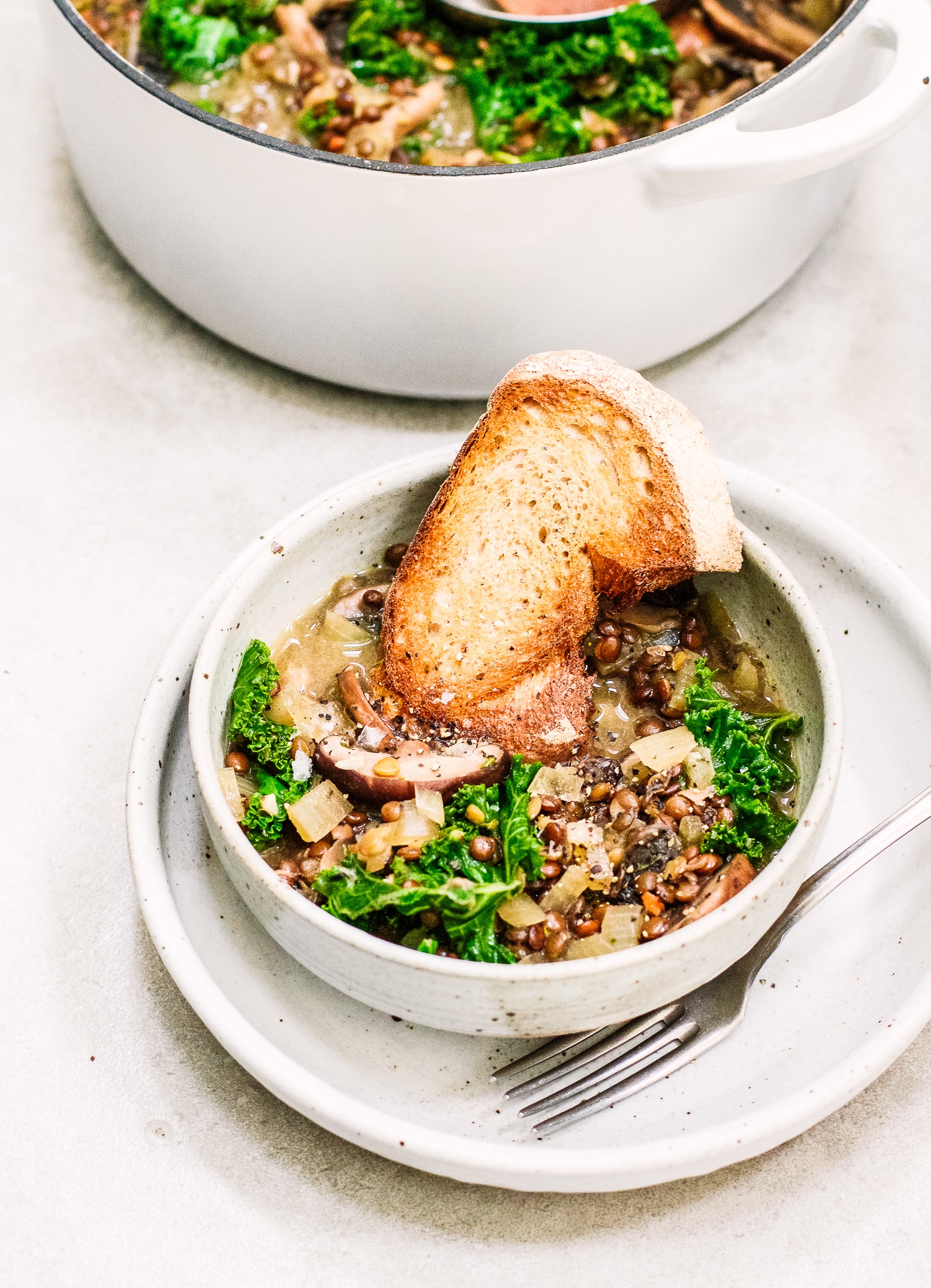 Ingredients
150g of Dry Brown Lentils
2 Tablespoons of Olive Oil
1 White Onion
400g of Mushrooms
2 Cloves of Garlic
2 Teaspoons of Tamari or Soy Sauce
2 Teaspoons of Fresh Thyme Leaves
2 Tablespoons of White Wine
375ml of Vegetable Stock
80ml of Nut Milk
30g of Kale
This is the coziest bowl of comfort. It's rich and warming and just perfect on a dark evening.
Cover the lentils generously with water in a saucepan and bring them to a simmer. Let them simmer for about 20 minutes until they're tender, then drain them.
Dice the onion, mince the garlic and slice the mushrooms. Add the olive oil to a large pot on medium heat. Add the onion and cook for about 4 minutes until starting to soften.
Add the mushrooms, season generously with salt and pepper, drizzle over the tamari/soy sauce and cook for a few minutes until golden.
Add the garlic and thyme to the pot and toss it all around for a minute. Add a splash of white wine and give it another stir.
Add the lentils to the pot with the stock and nut milk. Stir and bring it to a simmer.
Chop the kale and add it in. Cook for a few minutes until the kale has wilted. Season with salt and pepper and serve.