Cookie Dough Cashew Butter
Makes 1 Jar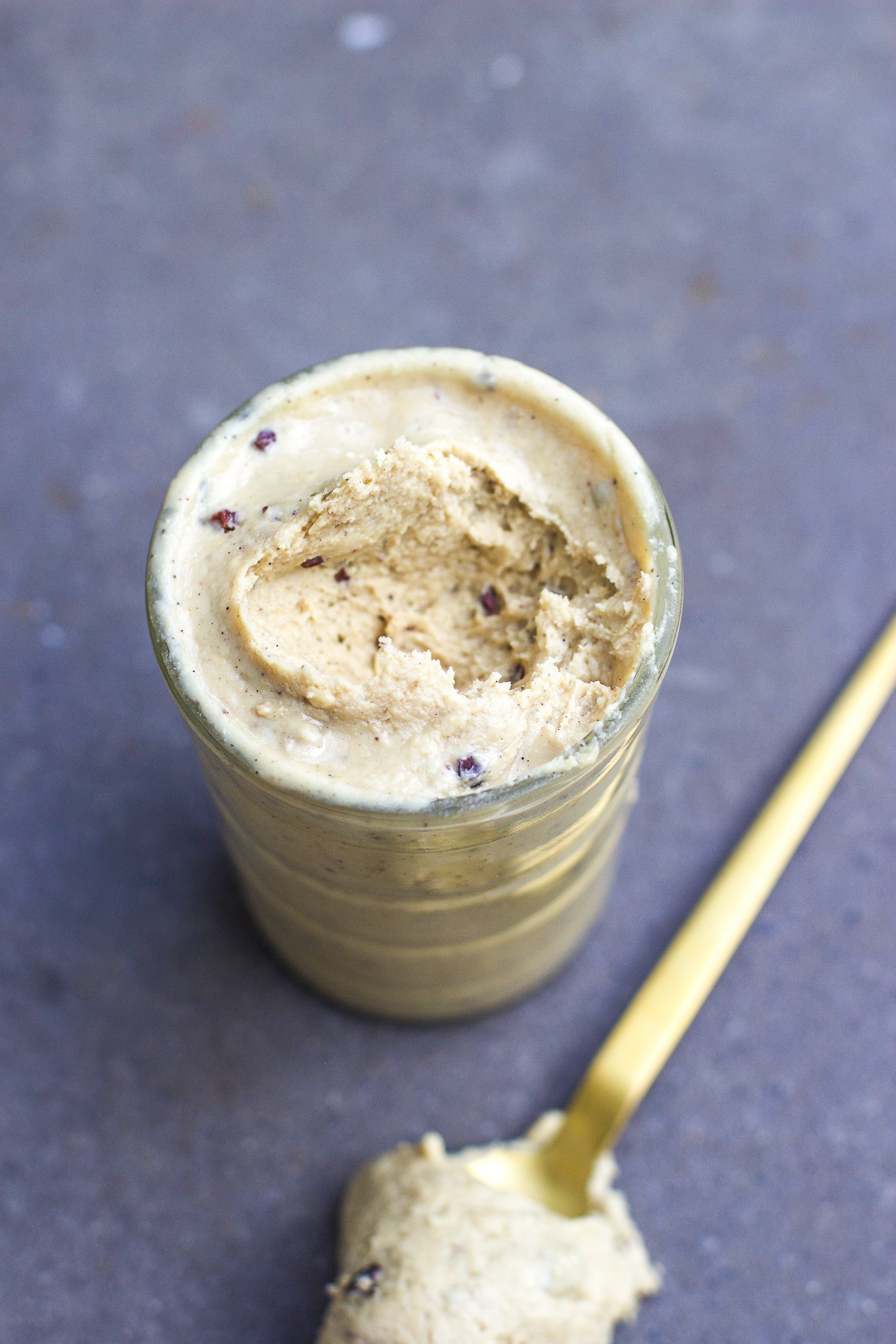 Ingredients
2 Cups of Cashews (300g)
1-2 Tablespoons of Maple Syrup
1/4 Teaspoon of Vanilla Powder or 1 Vanilla Pod
Sea Salt
3 Tablespoons of Cacao Nibs or Chocolate Chips
This cookie dough cashew butter is heaven on earth. Roasted cashews have the best flavour and blended vanilla powder and a pinch of sea salt it's a cookie dough dream. If you like this, give my Cookie Dough Balls a try!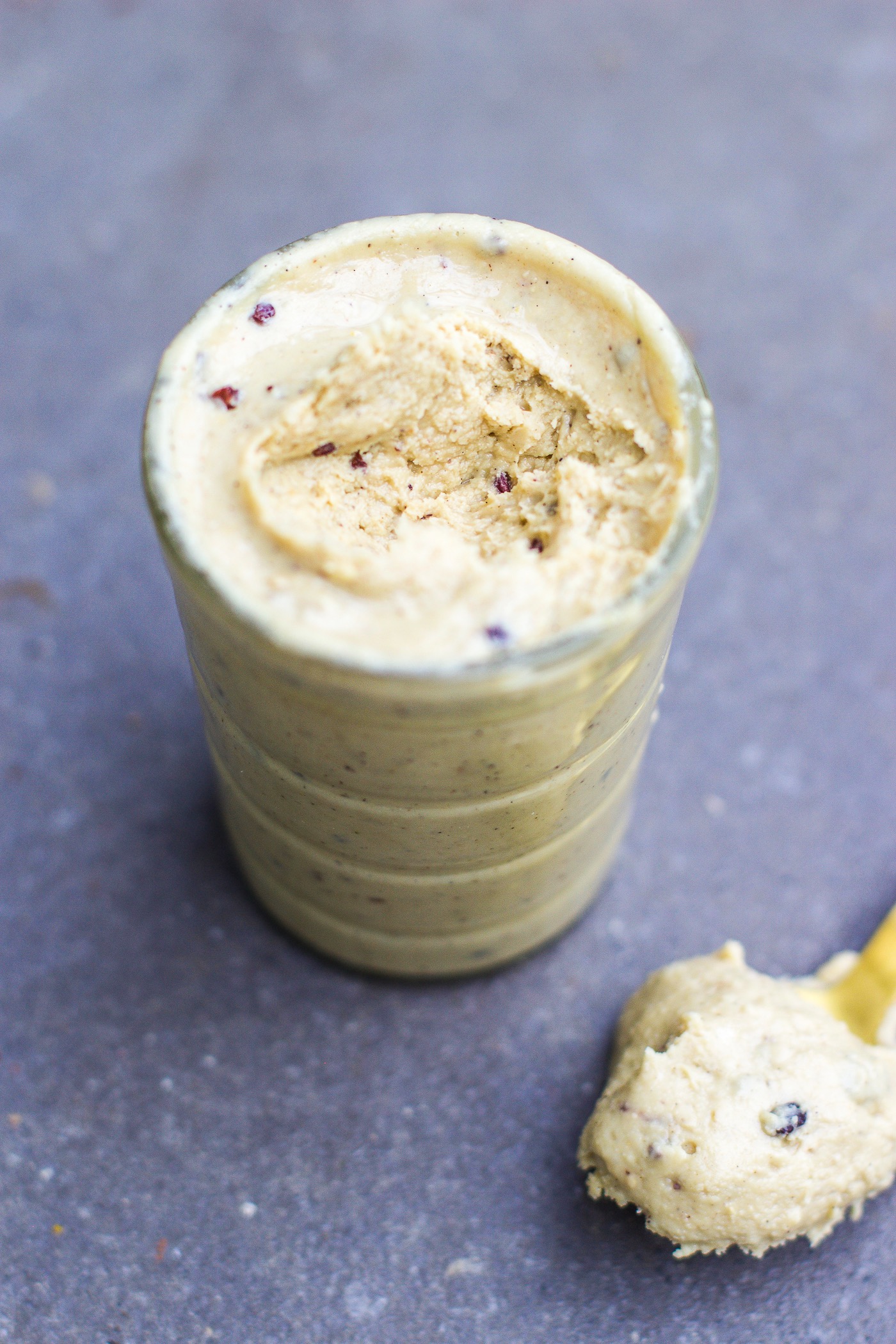 Preheat the oven to 180'C.
Spread the cashews out on a baking tray and roast at 180'C for 8-10 minutes until golden.
Add the roasted cashews to your food processor and blend until fine.
Drizzle in the maple syrup and vanilla powder and sprinkle in a pinch of coarse salt. Blend on high until you have a smooth cashew butter. The mixture will eventually clump together into a ball and then liquify into a smooth, thick butter (it won't be as runny as regular nut butter, you want a spreadable dough consistency). Depending on how powerful your food processor is, this can take up to 15 minutes.
Let the cashew butter cool for a few minutes, then stir in the cacao nibs/chocolate chips.
Store in an airtight jar in the fridge for 3-4 weeks.
SaveSave