Cookie Dough Cashew Butter
Makes 1 Jar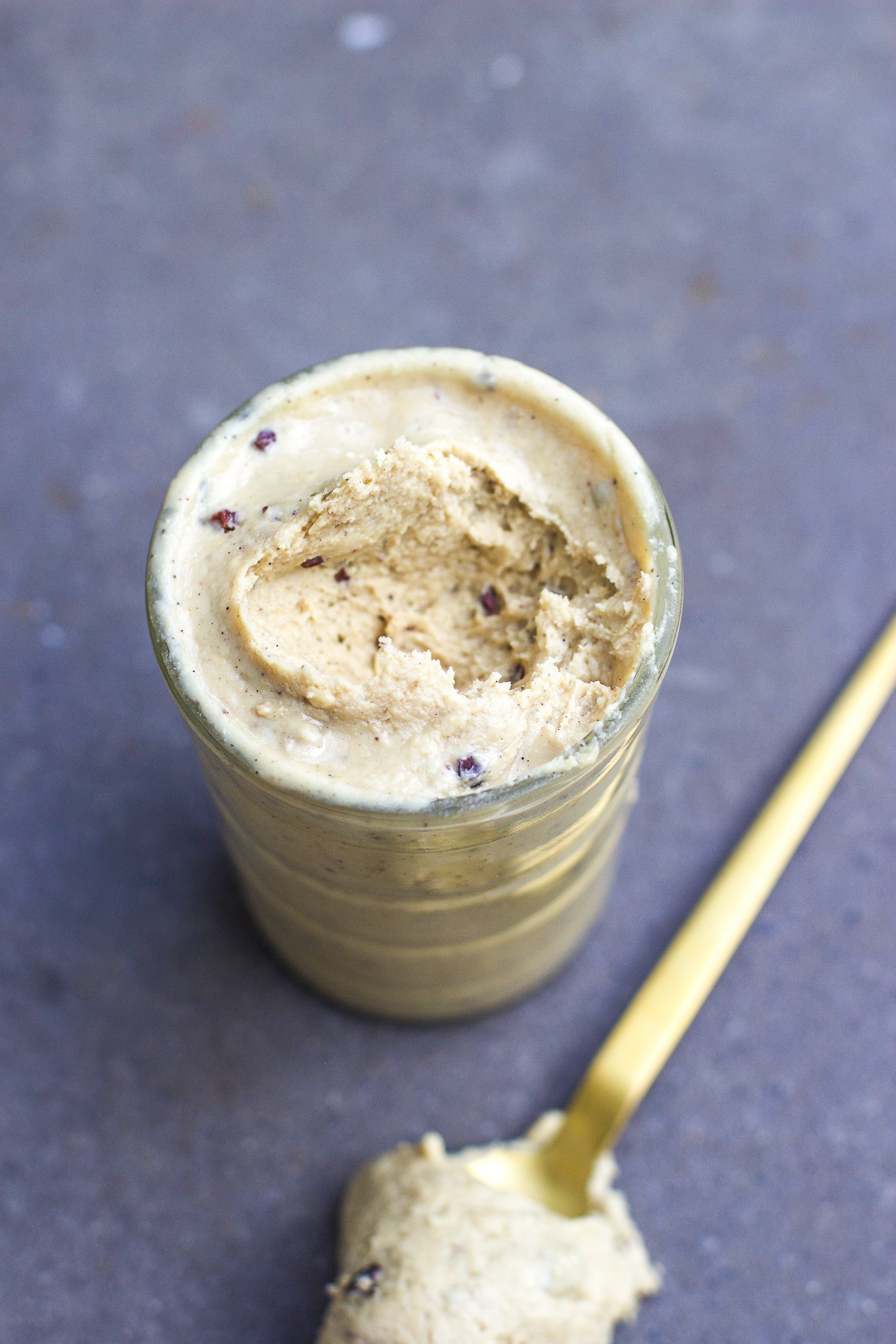 Ingredients
2 Cups of Cashews (300g)
1-2 Tablespoons of Maple Syrup
1/4 Teaspoon of Vanilla Powder or 1 Vanilla Pod
Sea Salt
3 Tablespoons of Cacao Nibs or Chocolate Chips
This cookie dough cashew butter is a great replacement for nutella. Roasted cashews have the best flavour and when you blend them with vanilla and a pinch of salt it tastes so like cookie dough. Really! I've gone for maple syrup as the sweetener but you can sub in honey if you prefer. If you like this, give my Cookie Dough Balls a try!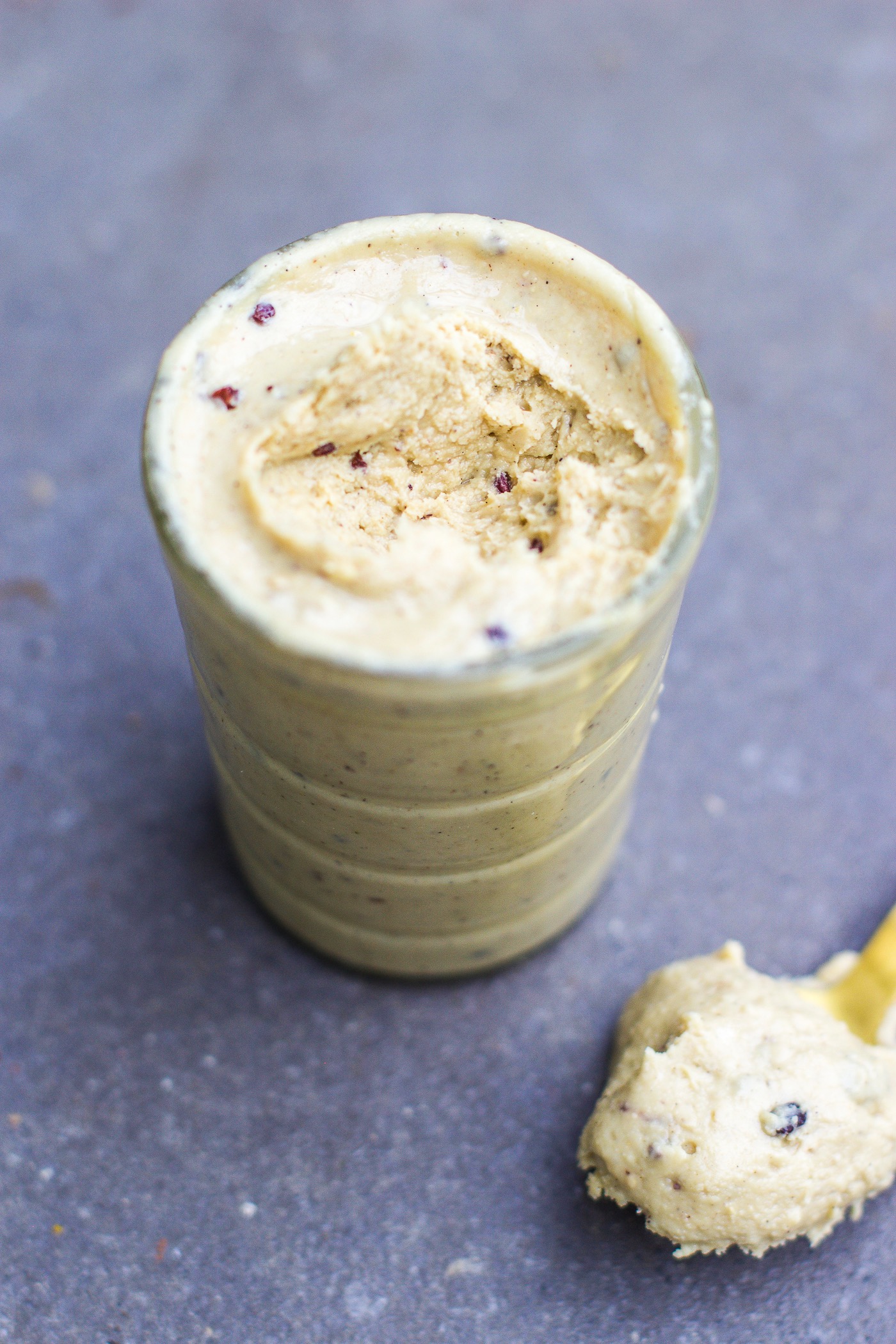 Preheat the oven to 180'C.
Spread the cashews out on a baking tray and roast at 180'C for 8-10 minutes until golden.
Add the roasted cashews to your food processor and blend until fine.
Drizzle in the maple syrup and vanilla powder and sprinkle in a pinch of coarse salt. Blend on high until you have a smooth cashew butter. The mixture will eventually clump together into a ball and then liquify into a smooth, thick butter (it won't be as runny as regular nut butter, you want a spreadable dough consistency). Depending on how powerful your food processor is, this can take up to 15 minutes.
Let the cashew butter cool for a few minutes, then stir in the cacao nibs/chocolate chips.
Store in an airtight jar in the fridge for 3-4 weeks.
SaveSave