Black Lentil Dahl
Serves 4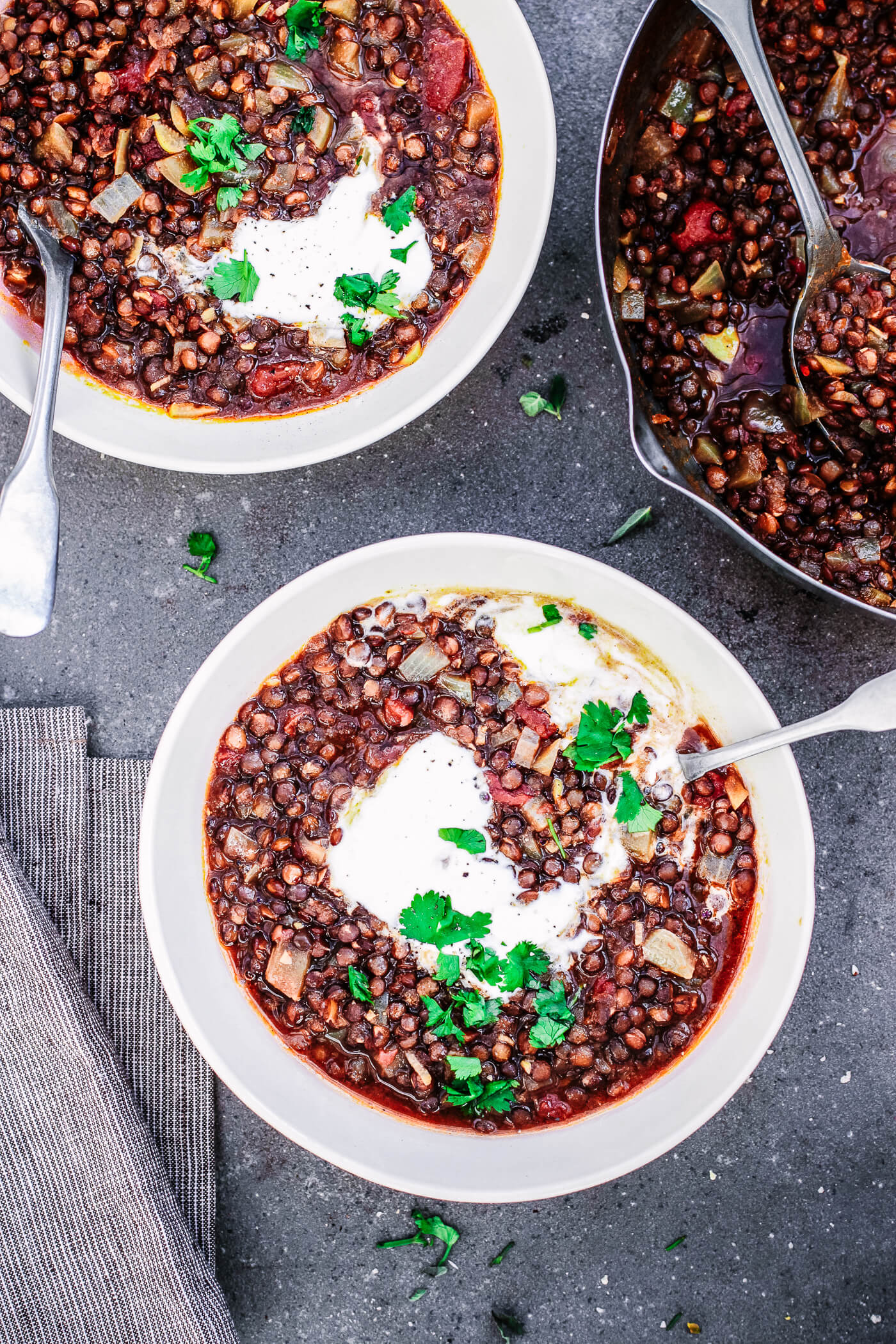 Ingredients
2 Tablespoons of Coconut Oil
1 White Onion
2 Cloves of Garlic
Thumbsize Piece of Fresh Ginger
1/2 Teaspoon of Turmeric
1 Teaspoon of Ground Coriander
1 Teaspoon of Garam Masala
1/2 Red Chili, Finely Chopped
250g of Dry Black/Brown/Beluga Lentils
1/2 Tin of Chopped Tomatoes
1L of Vegetable Stock
I've been sharing a lot more plant based recipes as that's how I've been eating lately, which I hope you are all enjoying. This one is seriously comforting and a great one to throw on when you get in the door and leave simmering while you wind down. Once it's on you can forget about it and it makes amazing leftovers (I have a big batch in the freezer right now). There's some mild spices and some fresh ginger and chili to give it loads of flavour but it's not spicy at all, just really fragrant and delicious. You can serve it with some quinoa or something on the side but I love it with just a swirl of coconut yoghurt and a handful of herbs.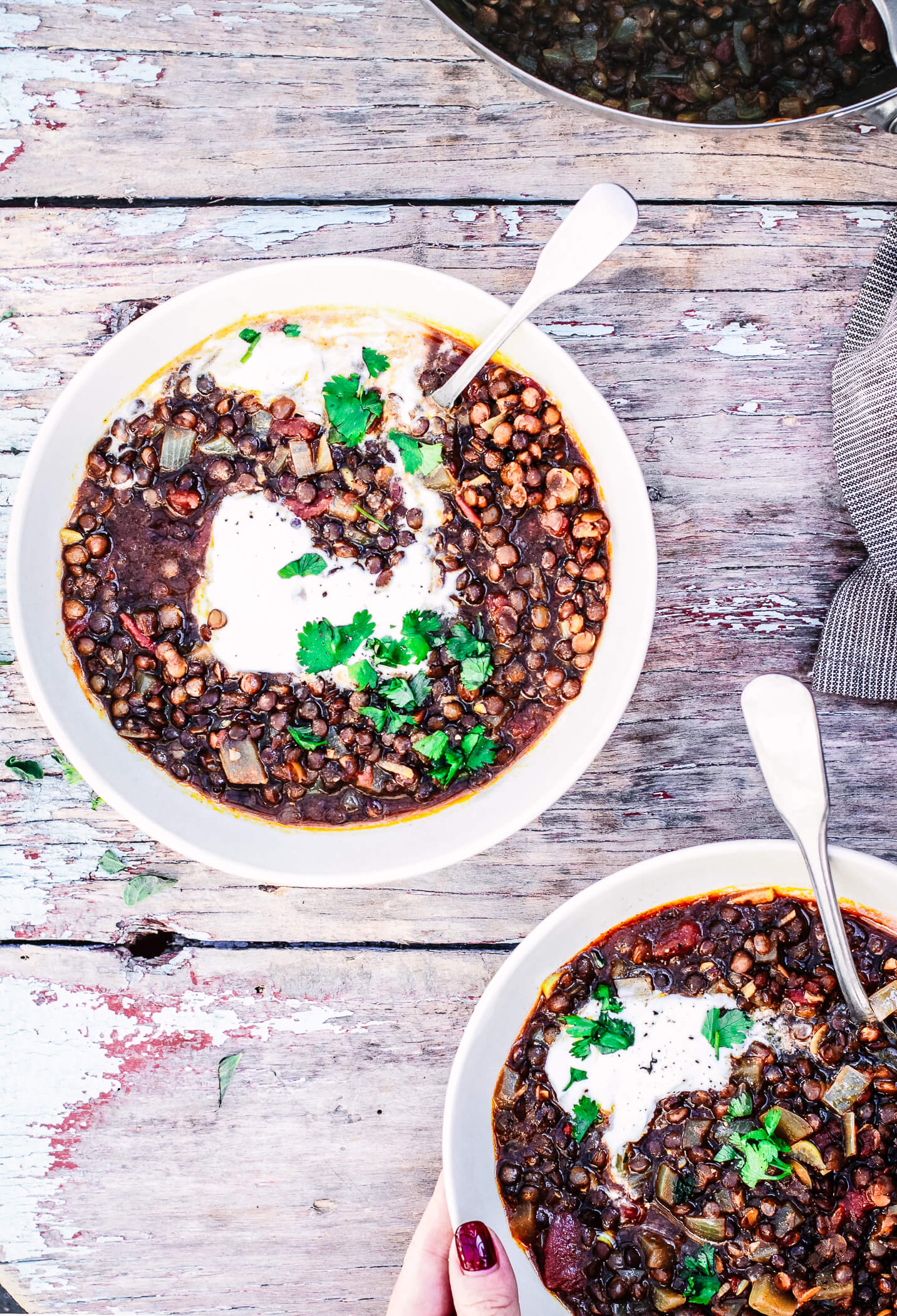 Add the coconut oil to a large saucepan on medium heat. Dice the onion and mince the garlic and add them to the pan.
Peel and grate the ginger and add it in along with the chili and spices. Cook for a few minutes until the onion is soft. Don't let them brown.
Pour in the lentils and chopped tomatoes and mix everything together. Then add in the vegetable stock. Bring to a simmer and let it simmer gently for about 45 minutes, until the lentils are cooked. If using tinned lentils, they will be ready quicker but you might want to keep simmering so that it reduces more.
Season with salt and pepper and serve with coconut/greek yoghurt and herbs.
SaveSave
SaveSaveSaveSave