Tofu Steaks w/ Salsa Verde
Serves 4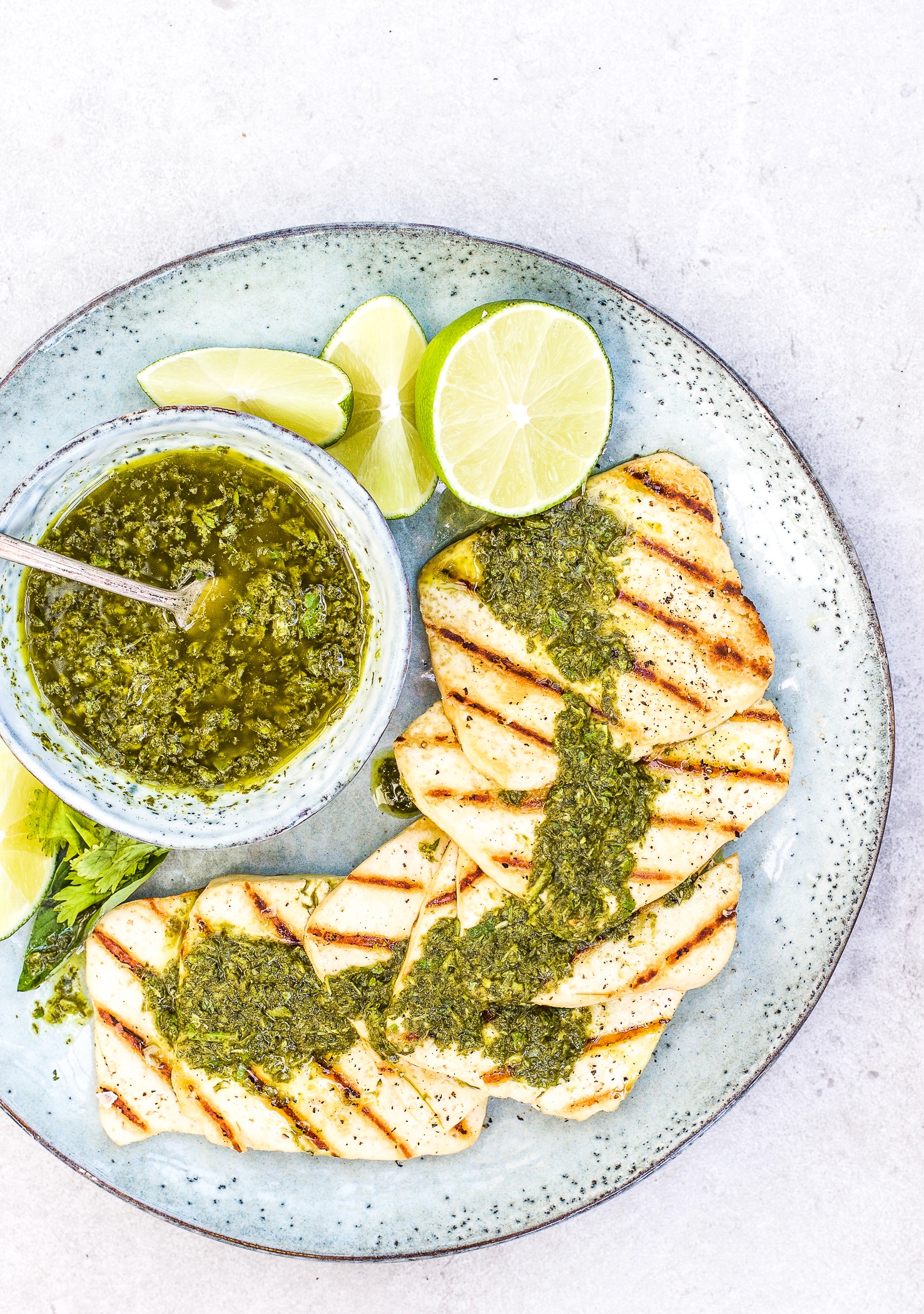 Ingredients
For the Tofu:
450g of Firm Tofu
Olive Oil
Sea Salt
For the Salsa Verde:
15g of Fresh Coriander
15g of Fresh Basil
Juice of 1 Lime
1/4 Cup of Olive Oil (60ml)
3 Tablespoons of Capers
Sea Salt & Pepper
 These tofu steaks with salsa verde are such a delicious plant based main for summer. It's super simple but packed with flavour and perfect for dinner in the sun. It's delicious served with my summer potato salad or roasted cauliflower with tahini.
Squeeze the tofu gently to remove any excess water and pat it dry.
To make the salsa verde, add all of the ingredients to a blender and blend until smooth.
Cut the tofu into slices about 1cm thick and lay them out on a plate. Drizzle olive oil over each side and season with salt and pepper.
Get your grill hot, then add the tofu slices and cook for about 4 minutes each side until you have nice char lines.
Serve hot with the salsa verde on top and some fresh lime.
SaveSave
SaveSave